The Forgotten Women of the Hudson River School of Art
I love stories about intrepid women who defied all odds to achieve their dreams. The women who belonged to the Hudson River School of Art can be seen in this light. In 2010 a small exhibition Remember the Ladies: Women of the Hudson River School held in upstate New York, featured works by fourteen of these women. Let's meet some of them and learn a little about their work which according to the  exhibition captured the beauty, awe and majesty of the natural landscape.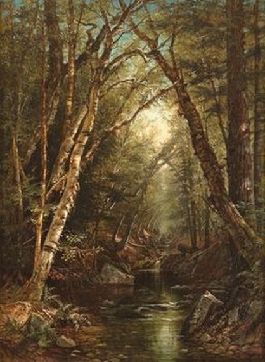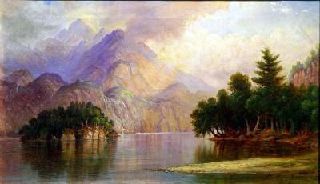 Edith Wilkinson Cook I could only find this one painting for Edith Cook titled Golden Landscape.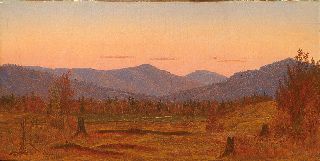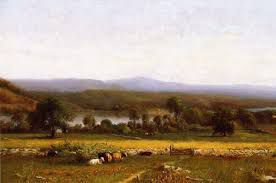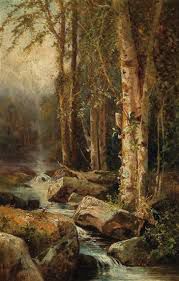 Evelina (Nina) Mount whose uncle William Sidney Mount was a genre artist but not a member of the Hudson River school though Nina was. Several members of her family were painters. Her style is a complete break away from what was being produced by other members of the group.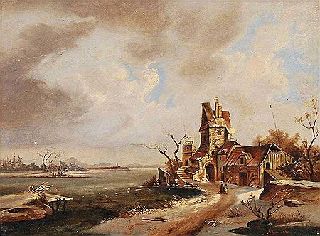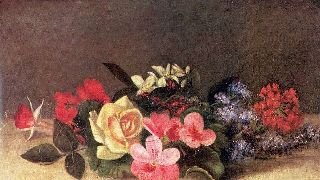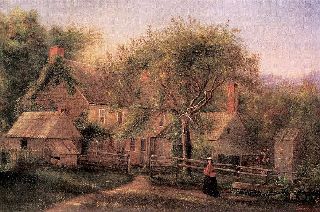 Eliza Pratt Greatorex was Irish-born and was the second woman elected to the National Academy of Design, Eliza painted both in the style of the Hudson River School showing the influence of Constable and Turner as in this example.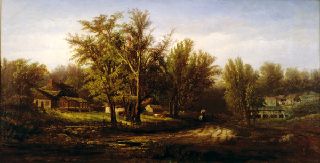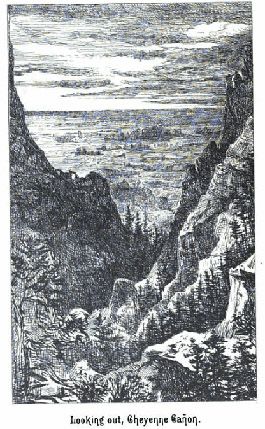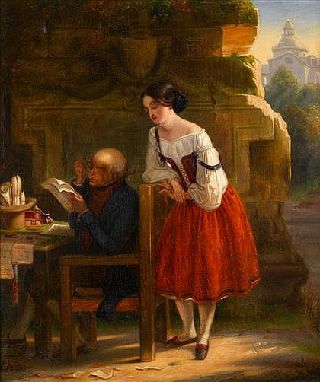 I have used a slice from one of her still life paintings for the Hero image in today's blog.
Josephine Walters was a student of Asher B. Durand one of the original Hudson River School Group.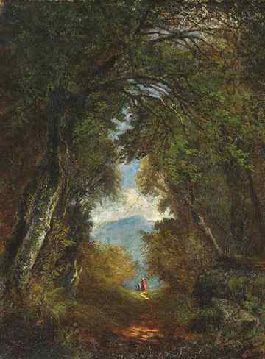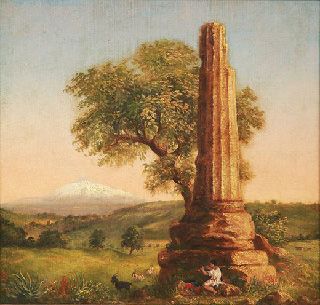 Besides the artists listed above there were many women artists who were members of the Hudson River School or closely associated with it. Included are: Mary Blood Mellen who was a student of and collaborator with the luminist Fitz H. Lane but not a member of the Hudson River School; Charlotte Buell Coman friends with George Inness and Alexander Wyant both closely associated with the Hudson River style; Jane Stuart daughter of the early American portrait painter Gilbert Stuart; Elizabeth Jeromeand Laura Woodward
I hope these women will now be remembered not only because they had the courage to venture out into the wilderness to paint but because their works are equal to those produced by the male artists.
We have to hurry to catch a plane because tomorrow we have an appointment with some of our favourite painters from the Australian Heidelberg School and those that followed in the footsteps they left in the sand around Port Phillip Bay.