The feast of Sinterklaas celebrates the name day of Saint Nicholas on 6 December. As our avid Dutch readers know, the feast is celebrated annually with the giving of gifts on St. Nicholas' Eve (5 December) in the Netherlands and on the morning of 6 December, Saint Nicholas Day, in Belgium, Luxembourg and northern France.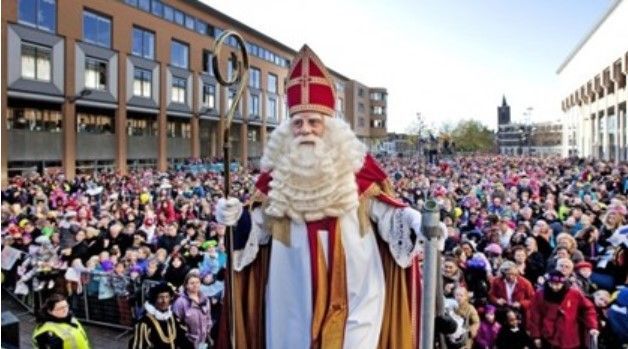 In The Netherlands, the festivities traditionally begin each year in mid-November, when Sinterklaas arrives by a steamboat at a designated seaside town, supposedly from Spain. The steamboat anchors, then Sinterklaas disembarks and parades through the streets on his horse, welcomed by children cheering and singing traditional Sinterklaas songs.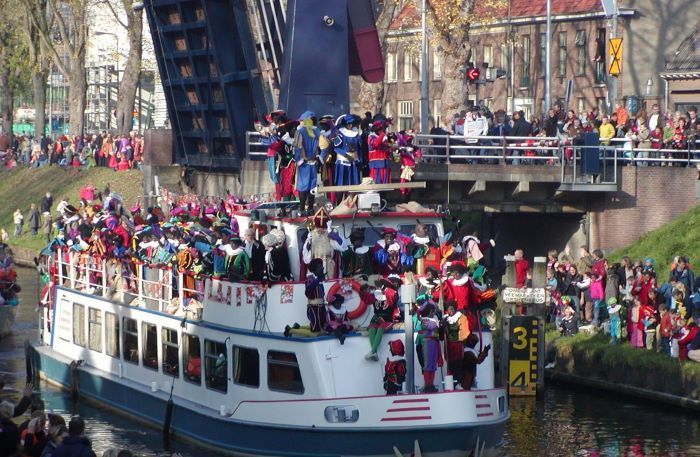 Our friend of the blog, Chantal of Hawthorn, just celebrated Sinterklaas at The Abel Tasman Club in Oakleigh, Melbourne.  Keeping the traditions alive in Australia, approximately 400 parents and children enjoyed the traditions Chantal and many others enjoyed as a child living in Holland.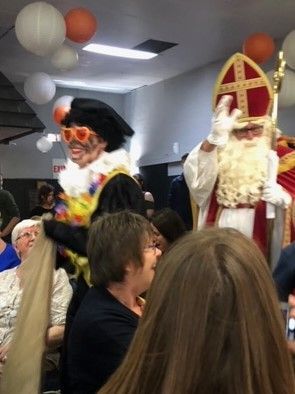 Sinterklaas, the basis for the North American figure of Santa Claus, is widely celebrated across the years and the  globe as can be seen by many of the postcards depicted below. Credit Stnicholascentre.org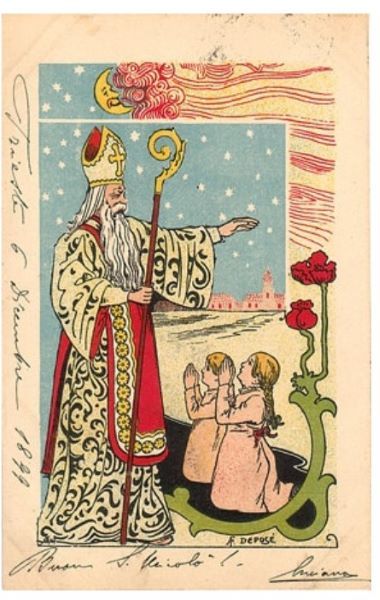 Below, 3 postcards from a series from St. Michael College, Fribourg, created in 1916-the present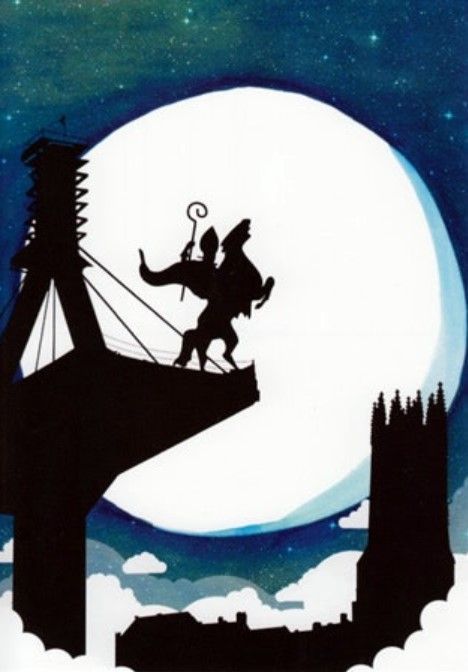 Will finish with a postcard from The Netherlands, showing St Nicholas on his horse, "Amerigo" travelling across the rooftops, delivering  gifts with his trusty helper Zwarte Piet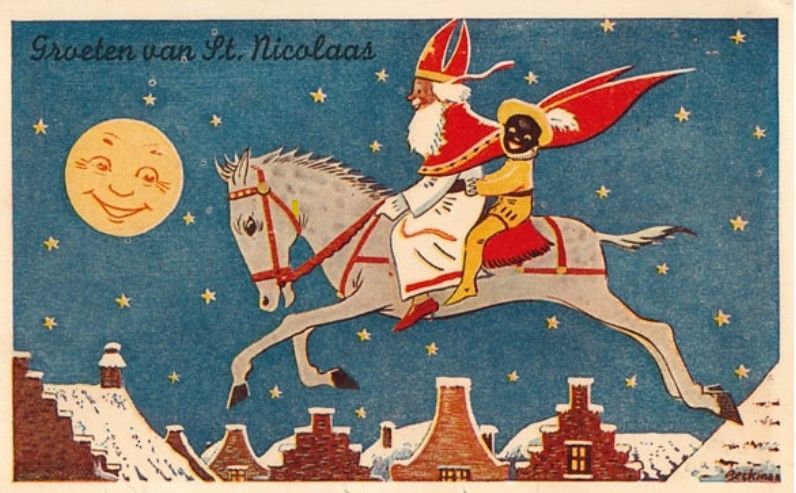 Links below if you would like to read Jane's previous blog about St Nicholas and see the first televised arrival in Holland from 1952, gelukkige Sinterklaas!
https://www.annenewman.com.au/sinterklaas/