The feast of Sinterklaas 2021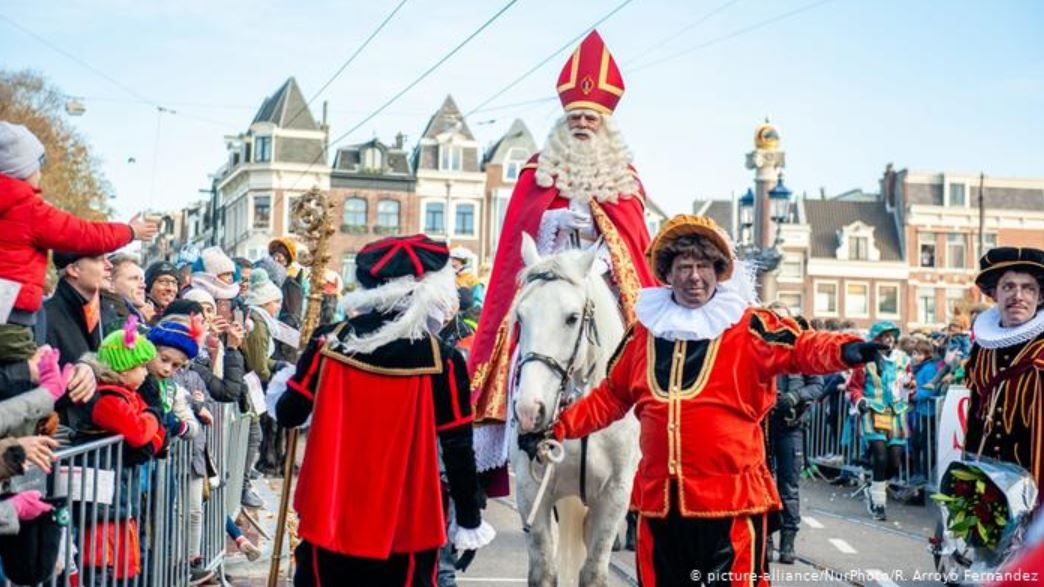 The feast of Sinterklaas celebrates the name day of Saint Nicholas on 6 December. As our avid Dutch readers know, the feast is celebrated annually with the giving of gifts on St. Nicholas' Eve (5 December) in the Netherlands and on the morning of 6 December, Saint Nicholas Day, in Belgium, Luxembourg and northern France.
In The Netherlands, the festivities traditionally begin each year in mid-November, when St Nicholas arrives by a steamboat at a designated seaside town, supposedly from Spain. The steamboat anchors and parades through the streets on his horse, welcomed by children cheering and singing traditional Sinterklaas songs.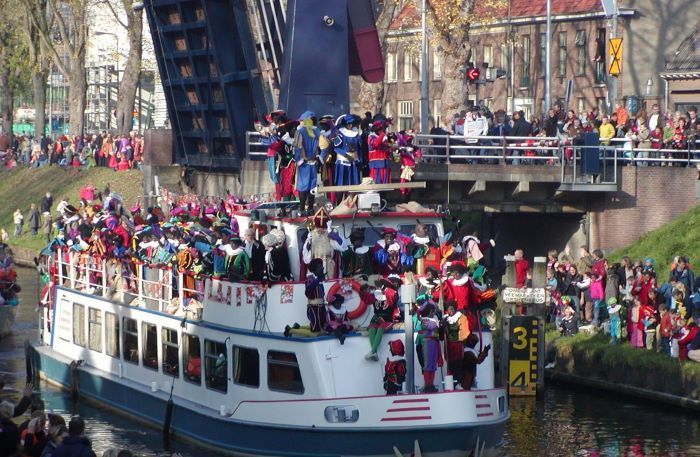 Most of us consider Santa's home to be the North Pole, but every child in Holland knows that their Santa - St Nicholas resides in Spain and travels north in a steam ship. Santa is still a saint and a churchman. He wears a long red robe and a golden mitre, and carries a bishop's crook. He is kindly, sober and very much the visiting dignitary.
His assistant is Zwarte Piet (Black Pete), a rascal and a prankster who throws sweets in the air. Children know there's also the possibility that he could put you in his sack and take you away if you've been naughty.
The Spanish origin of St Nicholas dates back to the time when the Lowlands were ruled from Spain under the Hapsburgs. Black Pete's origins seem more obscure. There are suggestions that he started life as a Moorish servant from Spain, a Turkish orphan rescued by St Nick, or an Ethiopian slave freed by him.
Among his miracles and good deeds, St Nicholas had time to combat the devil and medieval pictures show him with Satan in chains. The devil is often painted black, so it's possible Pete is pre-Christian. One of Pete's jobs is to look after Sleipnir, Santa's white horse and has the same name as Norse god Odin's eight-legged steed.
Credit: historyextra.com
Suffice to say that it is Black Pete who is really loved by the kids, not the benevolent Bishop, and they always add that it's a bit of harmless fun.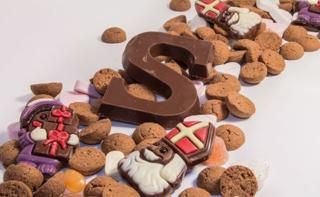 Sinterklaas, the basis for the North American figure of Santa Claus, is widely celebrated across the years and the globe as can be seen by many of the postcards depicted below.
Credit: Stnicholascentre.org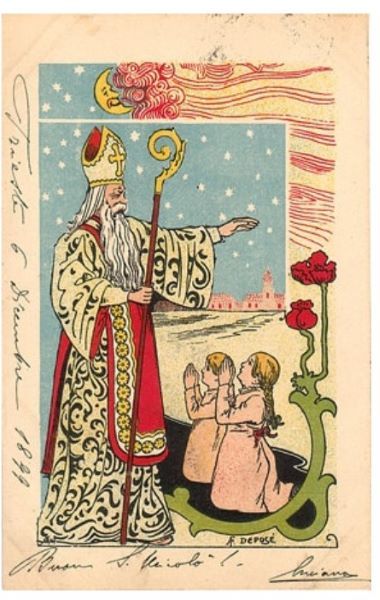 Below, 3 postcards from a series from St. Michael College, Fribourg, created in 1916-the present.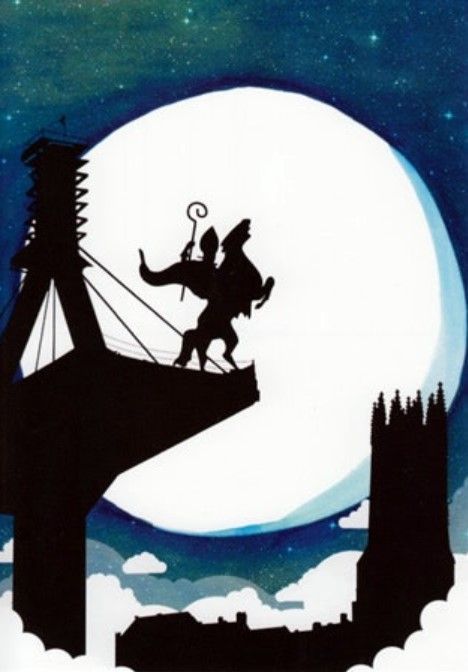 We will finish with a postcard from The Netherlands, showing St Nicholas on his horse, travelling across the rooftops, delivering gifts with his trusty helper Zwarte Piet.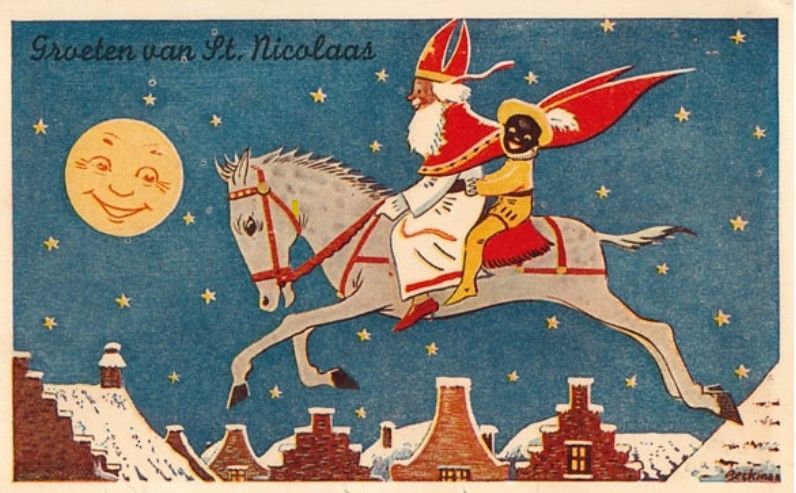 The video below shows the first televised arrival in Holland from 1952. The voiceover is in Dutch. From the first 30 seconds or so you will see and hear the excitement of the crowds as they sing Sinterklaas songs.