The delicate wall installations of Kaori Tatebayashi
Today we will look at the beautiful, delicate work of Japanese clay artist Kaori Tatebayashi. Based in London, she hand-makes delicate wall sculptures of plants and flowers as well as household ceramics such as cups and saucers.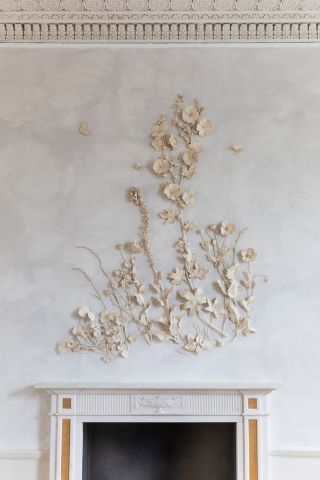 Kaori was born in the village of Arita, in southwest Japan, the home of Imari ware, which we featured in yesterday's post click here.
Whilst she grew up in nearby Kyoto, she would often return to Arita to her grandparents house. She loved having nature all around her there, the flowers, streams and mountains, and spent much of her childhood playing out in this environment, rather than with toys. It has influenced her work ever since.
Kaori always knew she was going to be an artist - all her family are creative in some way, whether it be in ceramics, music, gardening, sewing, china painting or even cookery. Coming from the Arita/Imari area, she has been surrounded by ceramics all her life. Her family trade in functional tableware for tea ceremonies and domestic use, but when Kaori went off to study ceramics in Kyoto she was keen to experiment with clay in other ways, beyond the functional and practical.
She said in an interview with ModernHouse.com: "I went to an exhibition organised by the Crafts Council, which toured from London to Japan and featured many sculptural ceramics. For me, it was like a revolution. And the finishes of the pieces weren't shiny or heavily glazed, and I thought this was the finish I wanted to do, and that it would fit with what I wanted to make. I came to study at the Royal College of the Arts in London as an exchange student and then I came back in 2000, and have lived here ever since." 1
Kaori is now based in South London, and creates delicately lifelike sculptures of plants and flowers, often based on those grown in her garden. 2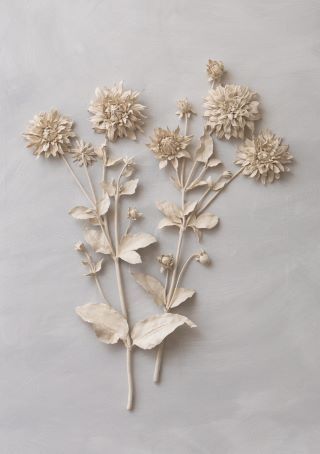 Kaori always works with actual plants, not from photographs or memory. She brings the plants she has either grown or sourced from friends or local shops into her studio and spends time just looking at the unique features of that plant as they sit on her studio table.
She then takes a piece of clay and starts modelling the intricate leaves, stems and flowers, with all the imperfections and characteristics as they exist out in the wild. She believes the reason she can be creative and relate to nature and plants so well is because of her upbringing outdoors in Japan.
Kaori was recently selected to make a wall installation at a 2021 exhibition celebrating the life of Constance Spry, an inspirational 20th century florist and home design educator (who we will feature in an upcoming post).
Kaori felt that the English bramble was the most suitable candidate to be in the Constance Spry show. She made the wall installation in sections and left the wall composition till the end so that it would emerge spontaneously, just like making a flower arrangement.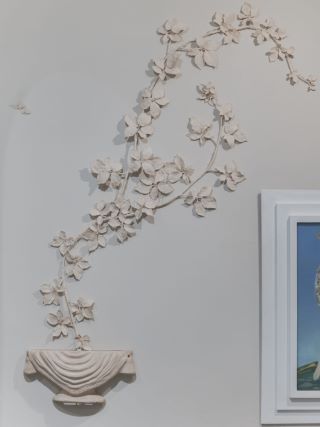 Kaori has received awards from the Crafts Council, and was commissioned to create tableware for the British Museum's Grenville Room in 2009.
If you would like to see more of Kaori Tatebayashi's work, please click here.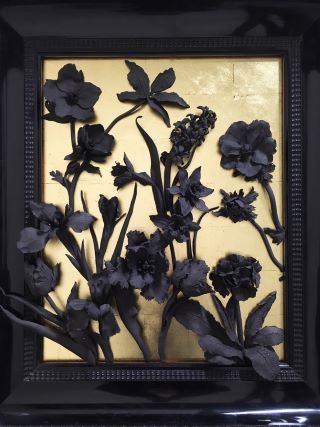 Footnotes
With thanks to
mymodernhouse.com
gardenmuseum.org.uk