The Brueghel Boys -Pieter and Jan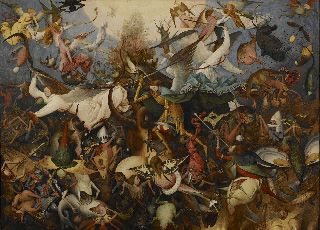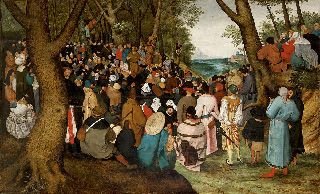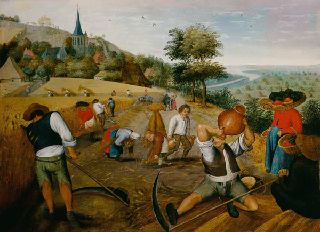 The number of art critics claiming the only Bruegel painting worth considering is by Pieter Bruegel the Elder is considerable so you end up feeling very sorry for his offspring. I for one quite like the work of his son Pieter. Maybe inheriting all that artistic DNA isn't worth it! Pieter Brueghel the Younger's son Pieter Brueghel III (1589–c. 1640) became a painter in 1608 and, like his father, was known as a copyist, mainly of his grandfather's work. I couldn't find any images of his own original works.
Jan Brueghel the Elder (1568-1625) was the younger son of Pieter Bruegel the Elder. He became an well known artist in his own right as his style was very different to that of his brother and father. This is The Entry of the Animals into Noah's Ark and if you study it you can see the outstanding quality of the drawings.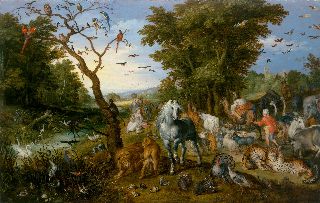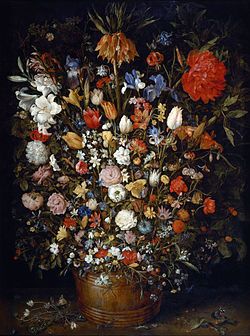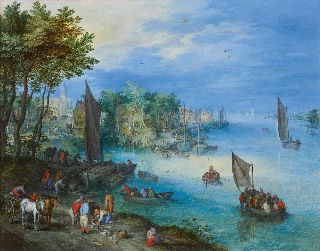 Jan Brueghel the Elder was a close friend of Peter Paul Rubens who painted this portrait of Jan and his family. Rubens will be featured soon in a Blog so we can admire his astonishing artistic ability.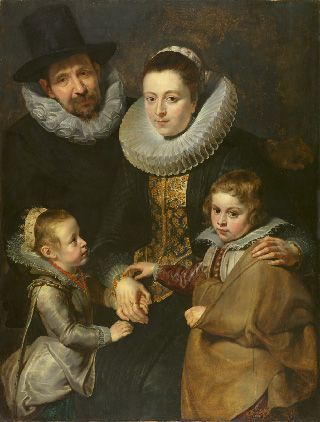 There were at least four children born to Jan Brueghel the Elder and his wife Isabella de Jode who continued the artistic dynasty. We will meet them tomorrow before we say farewell to the Brueghels and Flemish artists for the time being.