The AnArt4Life blog gets a new look
The AnArt4Life blog has been upgraded and as a result we are able to offer some new features to the presentation of the posts.
The new look posts will commence on Wednesday 17 May 2023 at 10:00am (AEST) when the blog arrives in your email inbox.
You will now see the complete post as an email on all devices - computer, tablet and phone and will be personalised to each subscriber as shown below. For those of you who like to read the post on the phone the new view is far superior to what we have been able to show in the past.
However, many of you prefer to read the post in the website view and this remains available by clicking on View in browser under the title of the post (see below). The website view will remain as the best way for you to fully appreciate the images in their best quality.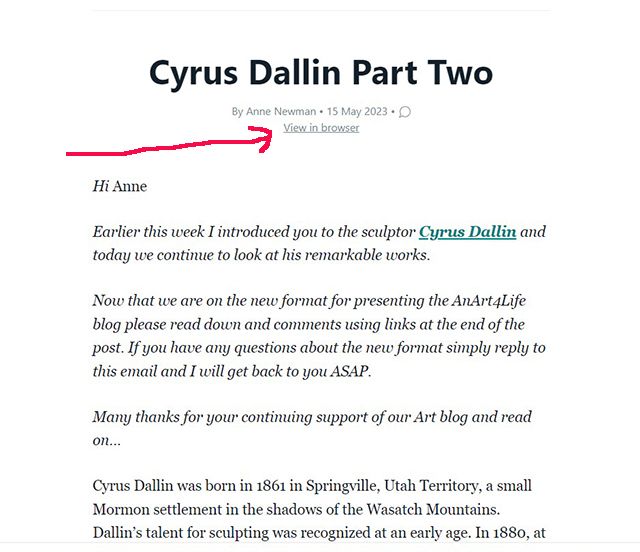 We wanted to become more interactive with our regular subscribers and so Comments are back and now available at the end of all posts. You can also let us know if you would like "More like this" or "Less like this"!!
And finally at the end of the post on the email you will get links to the past three posts just in case you missed seeing them.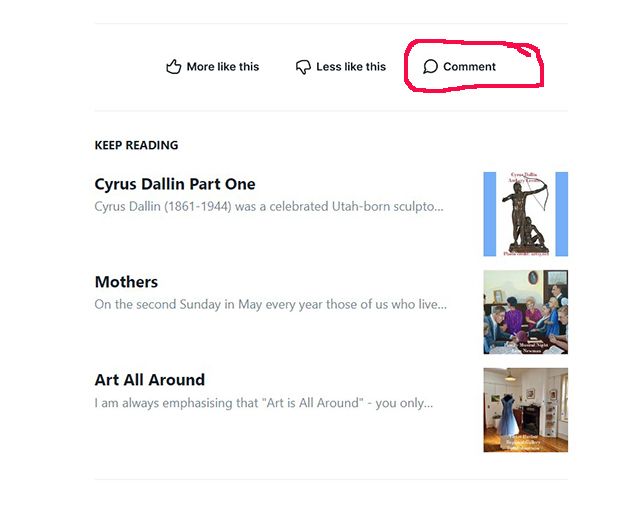 As we go forward we will be introducing some more new features.
But in the meantime let's all get used to the main change which is that you will see the post directly in your email without having to link through a teaser to the website. But if you do like to read the post in the website view (which is my preferred way) all you have to do is click on View in browser under the title of the post. If you have any problems at all please do not hesitate to contact me by replying to the email or by emailing me at - [email protected].