Scarlett Raven: Augmented Art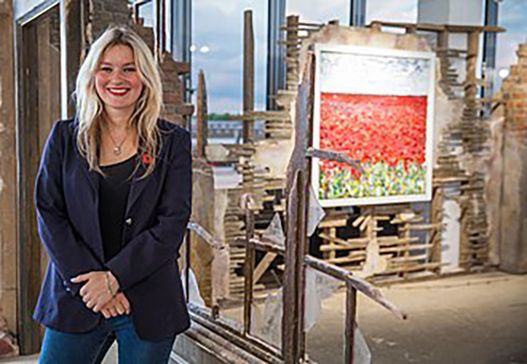 Scarlett Raven (b.1986) is a British painter who attended Central St Martins where she studied fine art. She secured her first solo exhibition in Cork street a year before she graduated. Scarlett describes herself as an Augmentist.
She paints impressionistically but uses augmented reality to reveal the deeply personal process beneath each painting.
Fifteen years ago she created a painting that made someone cry. With her new approach to painting she is producing a body of work with similar aspirations to enkindle the senses. These days Scarlett comes armed with a tool designed to take the painting process to a place far beyond the canvas: Augmented Reality (AR). AR strips away the layers of her paintings to reveal Scarlett's creative journey beneath: the thought processes, the paint strokes, the inspiration, the effort, the musings, the mistakes. It is a place where digital meets analogue. Where paint collaborates with pixels. And Scarlett is its premier exponent: the World's First Augmented Reality Fine Artist.
Each painting hangs silently on the wall, yet with the aid of mobile phone/ipad app Blippar and the imbedded chip in each artwork, a dazzling array of animation, film and poetry is unlocked.2
They say a picture paints a thousand words. Under the surface of Scarlett's AR paintings are tens of thousands of other images, overlaid and layered with thought and inspiration. A thousand words doesn't begin to cover it. 3
The Danger Tree Exhibition
In 2016 Scarlett Raven and Marc Marot were part of The Danger Tree Exhibition launched initially in Greenwich on 1st July 2016 to coincide with the 100th anniversary of the commencement of the Battle of the Somme. The Danger Tree augmented reality art exhibition has been shown in many galleries over the past two years. All fifteen augmented reality oil paintings were inspired by poems from the First World War.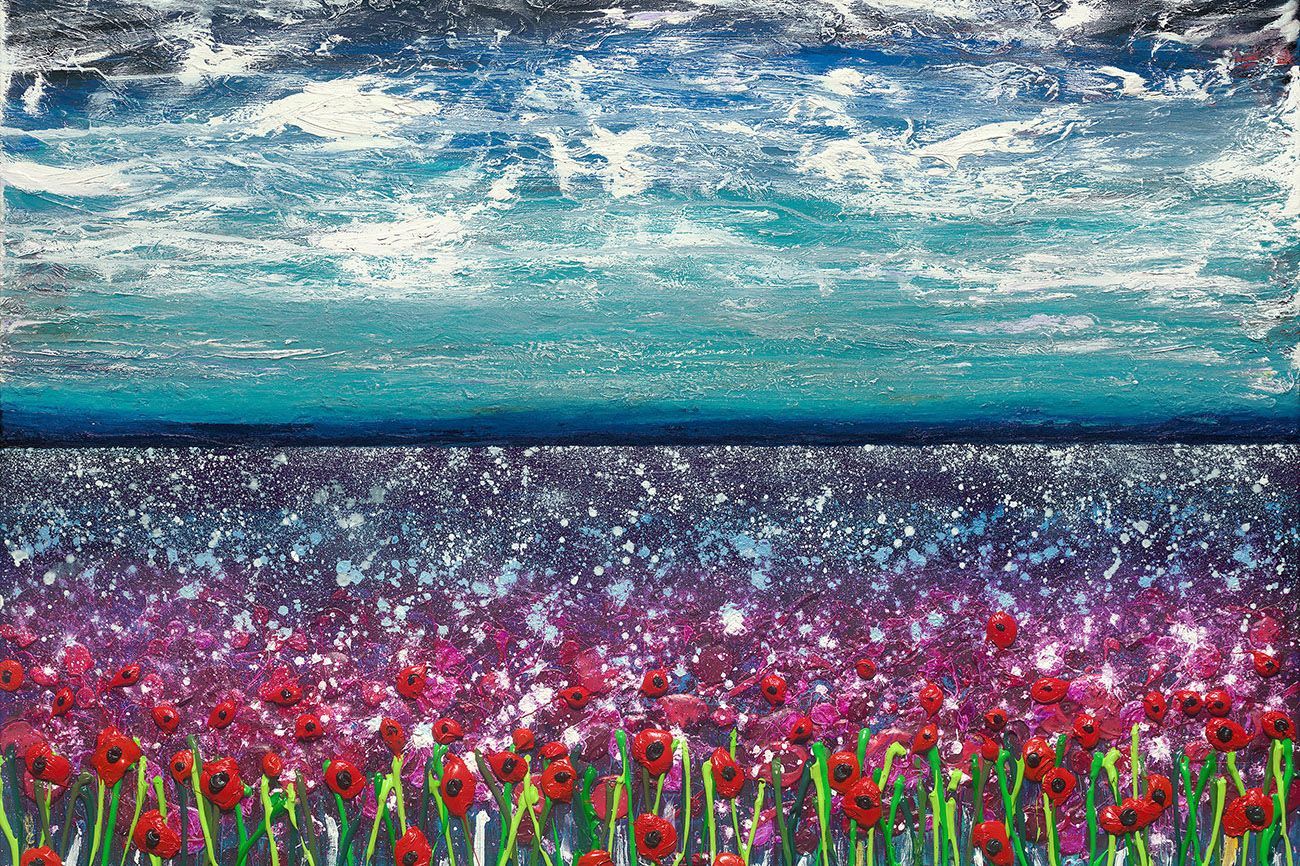 Digital artist Marc Marot enjoyed a successful career as a record executive before joining forces with oil painter Scarlett Raven to create their groundbreaking World War One project, The Danger Tree. In 2014, Scarlett approached him to be her manager. Inspired by the potential of technology, he suggested using the augmented reality programme Blippar and the pair formed the creative banner Maven Art. Naming themselves 'The Augmentists', the duo combine their skill sets to create art which reveals the poignant story of the Great War through poems, animation and music. Marc says: "Our work is highly emotionally-charged, and its power lies in allowing our audience to immerse themselves in very powerful feelings. It takes them out of the here and now. We don't hold an exhibition, we hold a visual experience." 4
The Danger Tree was the skeleton of a tree that lay in No Man's Land that was being utilized as a landmark.
Please take the journey into An Augemented Journey into World War One/The Danger Tree with Scarlett Raven.
Augmentism aims to merge paint with pixels. Augmentism offers an artist the ability to express their creativity, experience of life and spectrum of emotions through a multi-layered process that uses a range of media, technologies and art forms e.g. augmented reality, digital photography, painting, music, and animation.Creating an Augmented Reality painting is a process that is constantly evolving and growing more complex, incorporating different techniques such as blue screen, time-lapse, stop-motion and sound tracks.1
Please check out the website for Scarlett Raven to see her latests works.
And this Youtube video on Scarlett Raven's blippable poppy artwork in Trafalgar Square on Armistice Day is well worth watching.
Credits
en.wikipedia.org
Exhibition Brochure – The Danger Tree Washington Green 2018
scarlettraven.com
castlefineart.com/artists/scarlett-raven