Sarah Curro, a rare violinist
Sarah Curro, a rare violinist who commissions artists to create contemporary music and art (Sarah says "some girls buy shoes…!")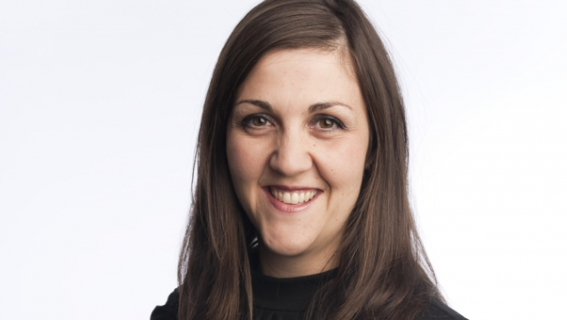 Before we chat about Sarah, recently I finished reading a book "Gone" by Min Kym also a violinist; a child prodigy, aged 11, she won her first international prize for the violin. At 21 she found 'the one she had been searching for'- a rare 1696 Stradivarius violin, perfectly suited to her build and temperament. Her career soared. She recorded the Brahms concerto and a world tour was planned.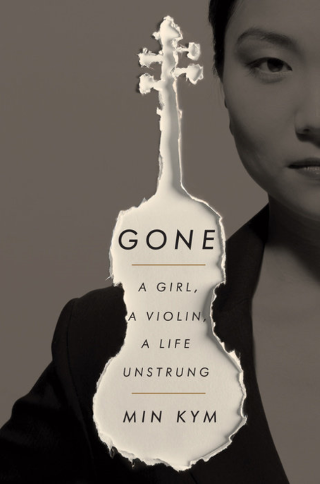 Then, at the Euston train station in London, her violin was stolen. In an instant her world collapsed. She descended into a terrifying limbo land, unable to play or function which lasted years. About 3 years later the violin was found by the British Transit Police who never gave up their pursuit to find the instrument. It was valued in 2013 at £1.2m but was then the property of the insurance agency…to find out more you will need to read the amazing story in "Gone" by Min Kym.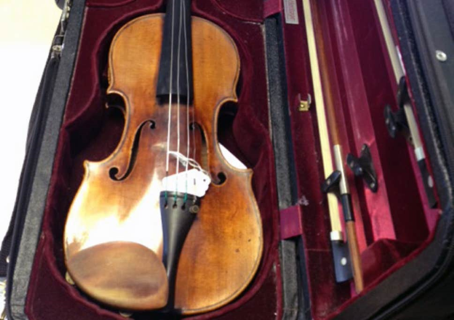 It was due to this book that my interest was piqued to read an article by Kerrie O'Brien who wrote a piece Melbourne musicians share the back stories about their treasured instruments.
One musician Kerrie interviewed was Sarah Curro who embraces not only the old violins made by the masters but also modern semi acoustic models: so different to the story of Min Kym.
As I read the article I was thinking of Anne's blogs on Matisse and Picasso and how they each challenged past art practices and forged, through their own perception, a whole new world of creative design in paintings, scultures, prints, cut-outs. And this is Sarah's argument:
String family instruments have been modelled after these few makers since [the mid 1600s] and have had almost no development when compared with keyboard, wind, brass and percussion family instruments. The remaining (and unnecessary) baroque curls and swirls are so much an accepted part of our culture that living makers are limited to this design. It would be like telling Picasso he was only allowed to copy Rubens to be considered an artist. (smh.com.au)
Sarah is currently the 1st violin with the MSO (Melbourne Symphony Orchestra) and believes that an instrument must be suited to the type of music being played rather than be held onto (pun intended) for its historic significance.
Sarah graduated in 1994 from the Queensland Conservatorium, where she was the winner of the Conservatorium Medal for Excellence and has since played with the likes of the Australian Chamber Orchestra, Queensland Philharmonic and Symphony Orchestras, Tasmanian Symphony Orchestra and Orchestra Victoria.
As Julie has been educating us about female Impressionists I thought it appropriate to attached some violin players from a past world as created by Berthe Morisot.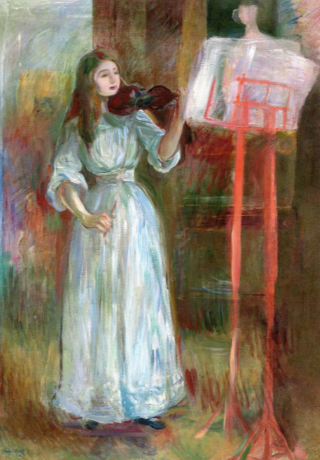 Sarah Curro revealed that she has a violin made by Niccolo Amati, circa 1690. The instrument is historically significant having been made by the only surviving violin maker of the 1630 plague, Nicolò Amati (this plague decimated both the remonese and Brescian regions). Instrument making was usually passed down to sons or other family members but, since he was the only luthier to survive this disaster, he passed his skills to apprentices such as Antonio Stradivari. (smh.com.au)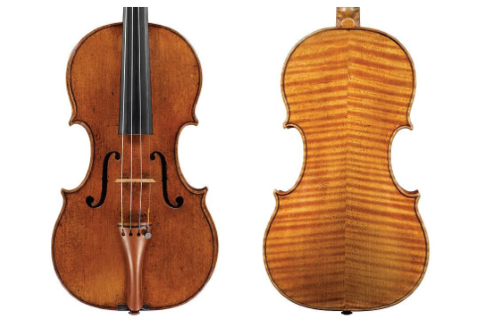 What I found remarkable with Sarah is that she is commissioning creative music pieces. She has commissioned approximately 6 six solos for violin since 2000 and whilst she laughingly says 'some girls buy shoes…' she is serious when she expresses but it didn't make sense to play this new music on my old instrument…kind of like expecting your T-Model Ford to race in the grand prix.
Sarah indicated that "in Beethoven or Mozart's time people were not listening to music from 200 years earlier (unless they were in church!) they were listening to the latest possible music played on the most technologically up to date equipment and this was constantly changing and developing. I'd like to think I was maintaining this electrifying modernism that has nearly been wiped out by the 20th century's obsession with antique stringed instruments. (smh.com.au)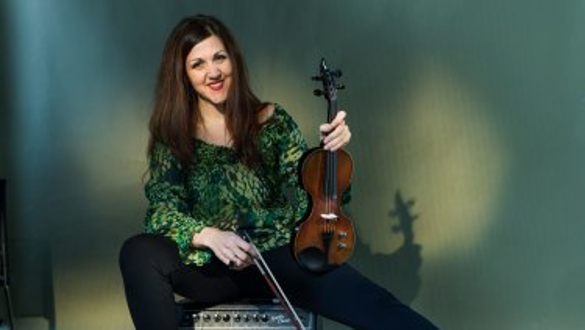 Sarah recounted that 'one happy day in 2007, I walked into the studio of Melbourne luthier, Paul Llewellyn Davies and finally met the maker of the incredible violins I'd heard over the years. What interested me most were his six gorgeous "semi-acoustic" violins hanging on the wall. I traded in my Yamaha Silent immediately and VOLUME my solo show of commissioned music on Paul's amplified and acoustic violins was born. (For the romantics amongst us, she later went on to marry Paul.)
Once music starts to become more harmonically and rhythmically challenging (modern sounding) it is not so responsive. At the moment Sarah is resting the 330-year-old violin in favour of the 2014 model made by Luthier Lloyd Davies (son of Paul) and it is a total beast.(smh.com.au)
Depicted below are paintings using the violin as a subject from the early 1900s.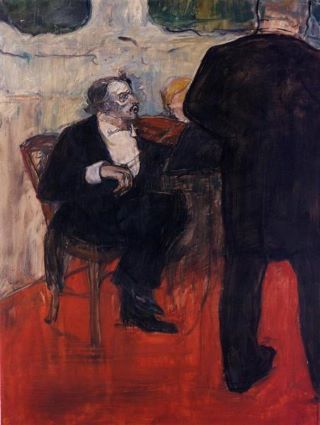 What is remarkable with Sarah, is not only her appreciation of old whilst having a passion for modern instruments but her philanthropic endeavours supporting other artists.
Inspired by her Father, Sarah has a "focus on the constant discovery, purchase and promotion of new, mostly local compositions of every art form but most of all music. (mso.com.au)
In tomorrow's blog we will look at Sarah's collaboration with ReVerse Butcher, a multi-disciplinary artist who Sarah commissioned to paint her semi accoustic spur violin. If you would like to hear Sarah playing one of the commisioned pieces on the painted violin, please click the link below.