Samoan Artists: Fatu Akelei Feu'u
In yesterday's innovative art forms I showed you a bull made from old tins. We will look at more work by Polynesian artist Michel Tuffery later but today I want to show you some of the works of Fatu Akelei Feu'u.  The Hero Image today is one of his works - Adoration of Fertility Ritual by Night 2001. Woodcut (Collection of Auckland Art Gallery Toi o Tamaki).
Fatu Akelei Feu'u was born in 1946 in Samoa. He is a Senior Contemporary Pacific Artist and acknowledged as both a Leader and Mentor within the Pacific Arts community in New Zealand where he moved to live when he was 20. Here is a satellite image of Poutasi which looks pretty gorgeous.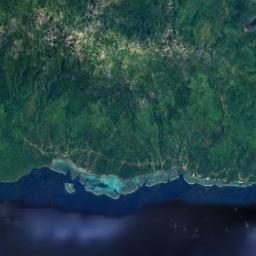 Fa'asamoa is the unifying element of Feu'u's work. The term fa'asamoa is generally defined as 'the Samoan way'. Although this lithograph is untitled I think it represents much of his work.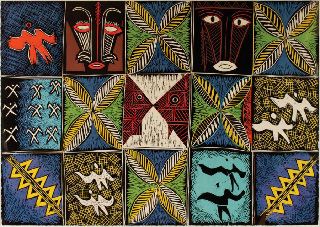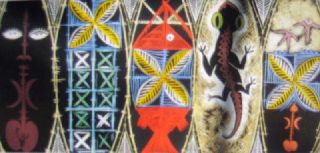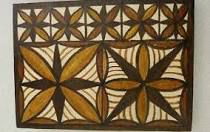 Feu'u works to create a visual narrative of oral traditions as can be seen in this lithograph Hauraki Pale Auro.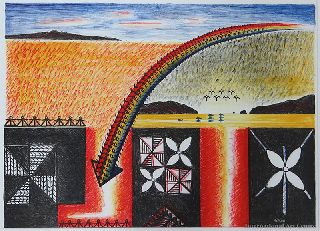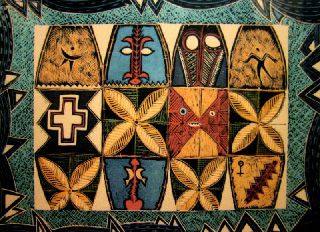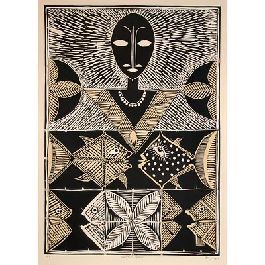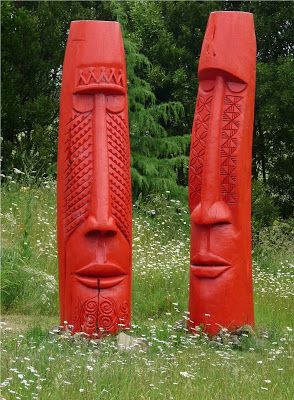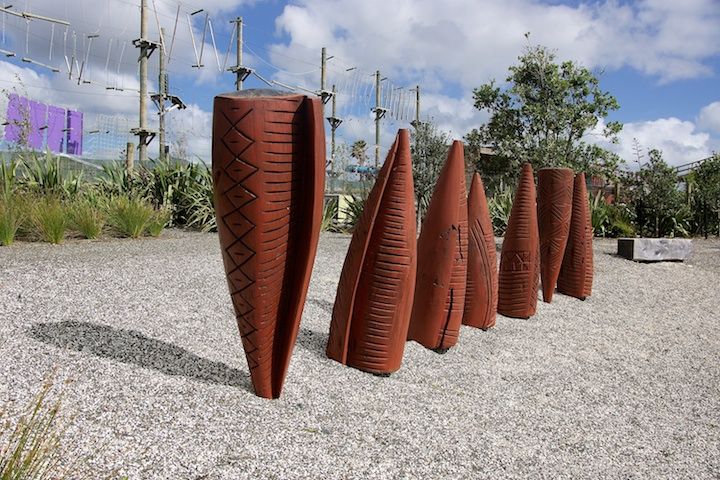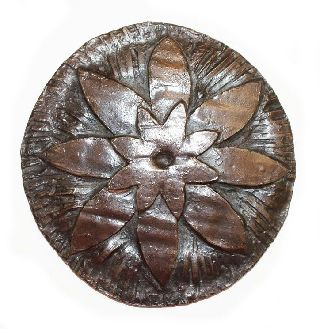 CollectionsFeu'u's work is included in a number of prestigious national and international collections including the National Gallery, Brisbane; Auckland Art Gallery; Museum of New Zealand Te Papa Tongarewa, Wellington and Waikato Museum of Art and History, Hamilton. His work is also included in an extensive number of private collections in New Zealand, Australia, United States of America, England, Holland, American Samoa, Samoa and Japan.
Tautai Arts OrganisationTautai, an organisation of contemporary Pacific artists in New Zealand, was founded in the 1980s as an informal network from an initiative by Feu'u and artist friends. This group shared a goal of mutual support for the promotion of Pacific visual art artists, at a time when Pacific art was in the very early stages of recognition as a particular genre. In 2005, Tautai celebrated its 10th anniversary as a formalised organisation. Members include other established Pacific artists such as painter and sculptor Johnny Penisula, multi-media artist Shigeyuki Kihara and Michel Tuffery.
For those of you who are painters. I do have videos on my Facebook page (Anne-Newman-Artist) which you might be interested in. Over a series of videos I have shown how to draw up and paint a country town. Today I have uploaded a new video which shows how to paint distant mountains and bluestone cottages.
I do want to continue with the Samoan artists but I have a little Easter surprise first. Making art from rabbits? Maybe! It might take a couple of days to prepare so tomorrow you will get a cartoon.