Salisbury without the drama
Jane has sent some more tales of her travels so let's enjoy some time with her and the discoveries she is making as she traverses the hedged roads of England.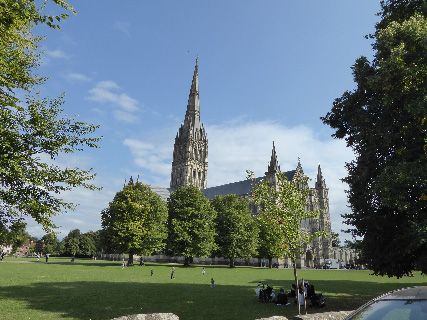 Travelling along the Salisbury plains, through large areas reserved for defence manoeuvres, signs warned us to look out for tanks crossing the road! None in sight today as we approached the town of Salisbury, nor did we spot any Russian spies (our fingers were crossed though), where we visited the cathedral - the tallest in Britain and built in a mere 38 years, from 1220 to 1258.
The spire alone weighs a massive 6400 tons, yet the footings are only 4 feet deep - sitting on a bed of gravel compacted over centuries at a bend of the Avon river - it's hard to comprehend the knowledge and skill of the builders so long ago.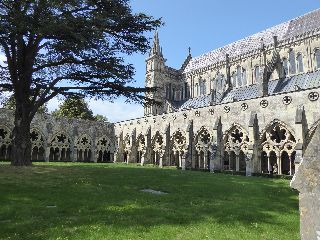 Our guide, Ray, explained some highlights, including the cloisters (largest in Britain); the world's oldest working clock, built by 3 Dutch clockmakers in the 14th century - no hands or clock face, the mechanism operating the church bells on the hour so the villages knew the time; the modern baptismal font glistens with flowing water, reflecting the surrounding stained glass windows.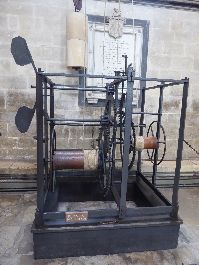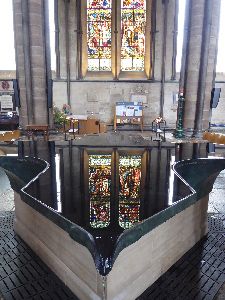 Ray also showed us the best preserved of 4 copies of the Magna Carta dating back to 1215 written in abbreviated Latin and deemed to be the first time a charter was written to protect personal liberties.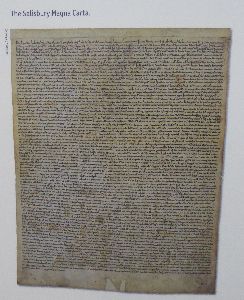 Another marvellous day, as we travelled to the south west of England to Bovey Castle, located in the heart of Dartmoor National Park, our home for the next 4 nights. It's very flash!  
We will return to Jane's travels in a little while and see what has impressed her so much at Bovey Castle.
All photos are Jane's.