Rupert Bunny: Australia's First Internationally Acclaimed Artist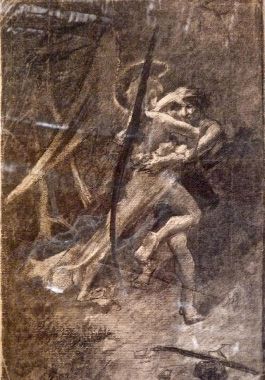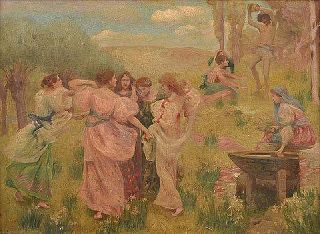 Rupert Bunny left England to study in Paris under the tutelage of Jean-Paul Laurens (1838-1921), a French painter and sculptor, and one of the last major exponents of the French Academic style. Bunny made his mark with his painting Tritons which won an honourable mention at the Paris Salon in 1890 and a complete change in his style and very different to what was being produced at this time. Rupert Bunny was the first Australian painter to be recognised in this way and became Australia's first internationally acclaimed artist.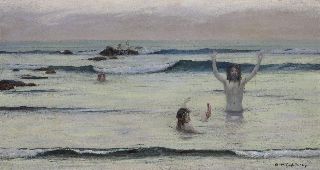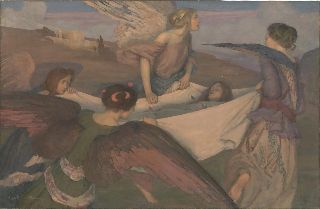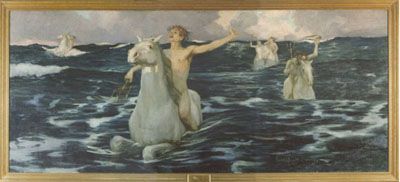 However, looking at these paintings, it is hard to believe that they are the works of the same person. But I like this about the painters of this time. They were constantly searching for a new direction, a more satisfying perception of the way they saw the world. Nowadays I find many of our young artists discover a medium, a subject matter, a style and automatically slide into what often looks like products from a production line.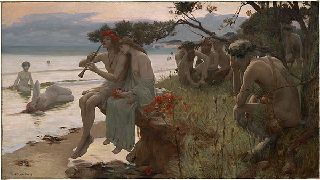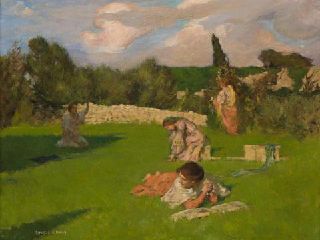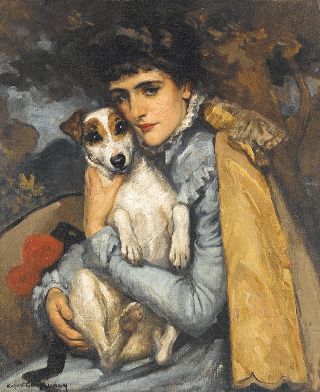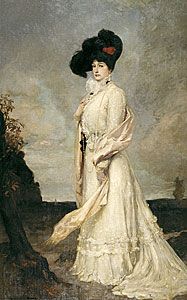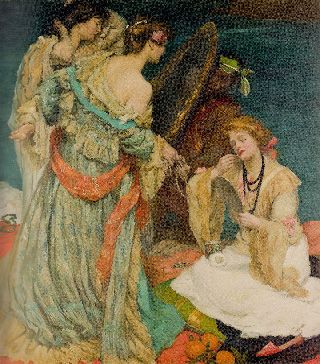 Endormies which hangs in the National Gallery of Victoria.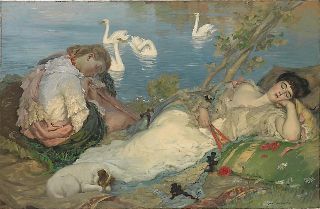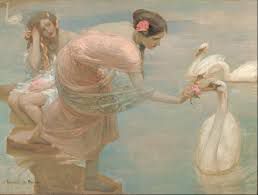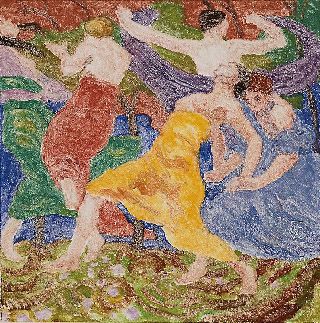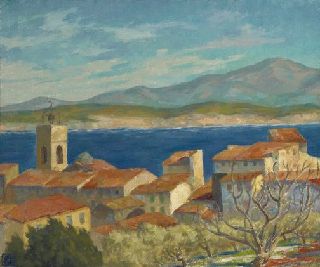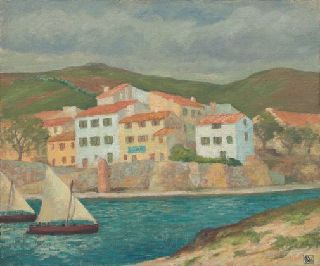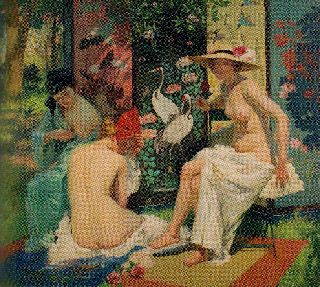 Thank You to everyone who complimented me on the Blogs over Easter and Passover. From all accounts a great success. One subscriber from Canberra went as far as to visit Bendigo to see Sun Loong the dragon which I thought was pretty amazing. Several people commented on the Temple Beth Israel Pesach Window including our UK subscriber and a local subscriber who has sung there regularly. Please follow this link to view all the magnificent windows at this synagogue.  https://www.tbi.org.au/about/our-windows/
 And finally to all the bunny lovers - I am delighted you enjoyed the cartoons even if yesterday's reminded you of how many chocolates you should not have eaten. And a reminder to A to feed that rabbit while the family is away.
Tomorrow? Piers! Where would we be without them!