Following on from yesterday's look at rooftops in a Central Victorian landscape I want to extend your view to Europe where the rooftops are very different.
On a visit to Paris some years back I took some photographs of the roofops which are magical.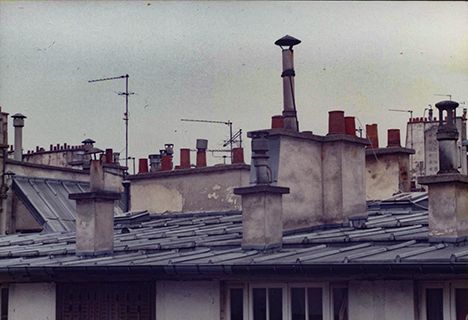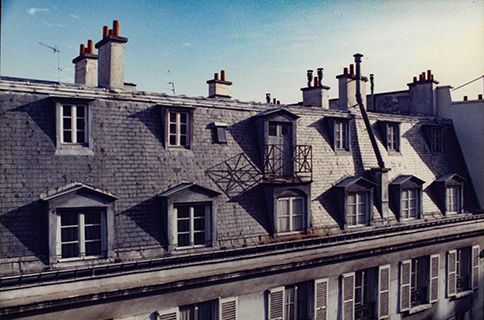 This view particularly inspired me.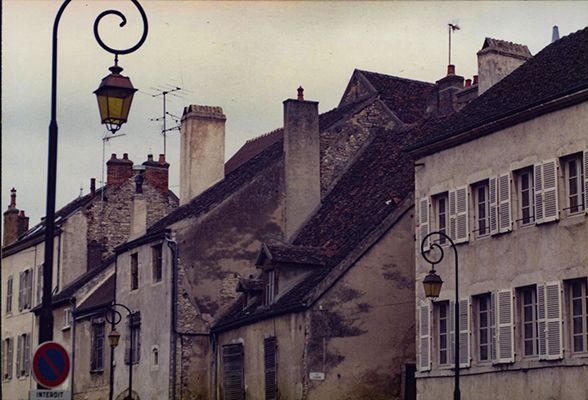 And so a painting Les Toits de Paris was born. I used Matisse structure (a thick acrylic paint) to achieve the texture of the peeling rendering over the bricks but in the main oil paints were used. One of my favourite paintings.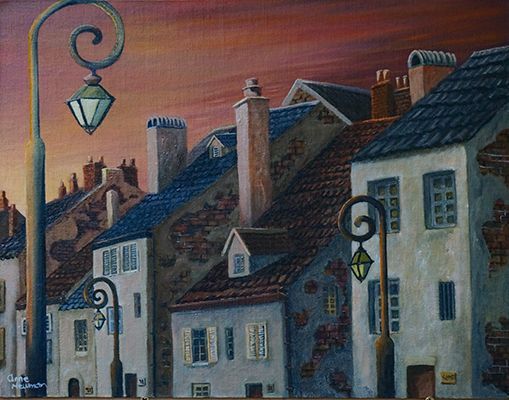 With the rooftops of Paris spinning around in my mind I went searching to find other paintings of the rooftops of Paris. I was amazed at the different interpretations and view created by the artists. Here is a sample of what i found with bookmarks to the artists' sites where available. Below we have Vincent Van Gogh's interpretation where he has chosen to make a feature of the roof tops of the backs of houses.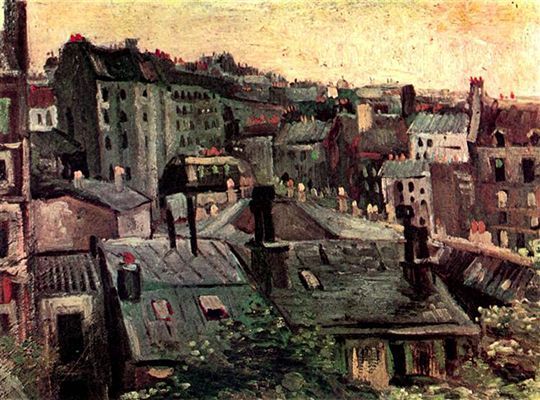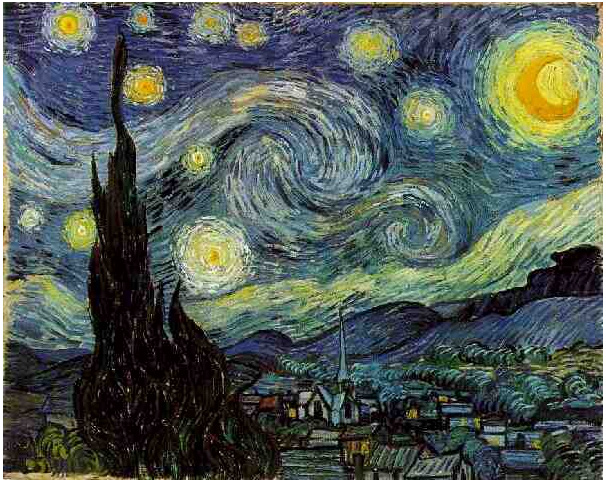 In a totally different style contemporary Russian artist Evgeny Lushpin (1966 - ) also liked to paint rooftops. Lushpin's words elaborate on the atmosphere captured.
Rooftop paintings are always interesting. You get to see an overview of what is happening as far as your eyes can reach. Of course, with the cloudiness and fog like feel in the background, the rest of the city becomes a huge blur. Thankfully, your eyes are already full because of the inviting garden deck that can be seen from the painter's point of view. The warm lights from inside the home radiates outside, highlighting the beauty of the plants and trees. The cityscape painting was made homelike due to the touch of nature in the endearing balcony. It made the masterpiece an ideal work of art to place inside a home needing an increase in coziness meter. (lushpin.com)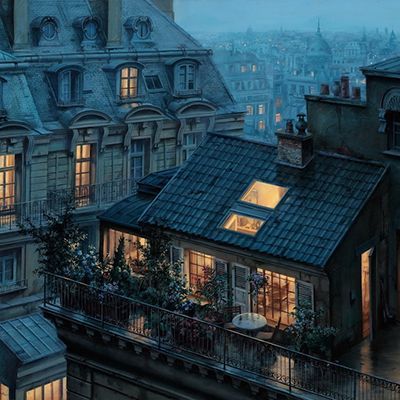 And then we have Malcolm Macdonald with a similar perspective and composition to Van Gogh's with the rooftops of the backs of houses in the foreground.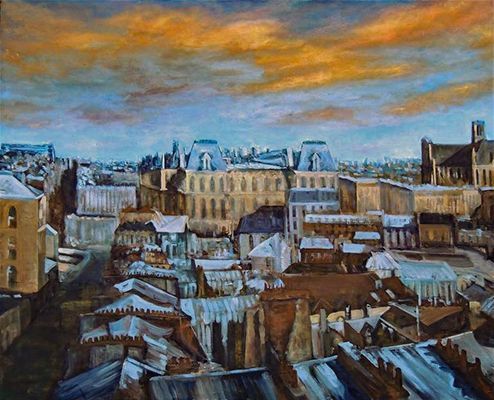 Elizabeth Elkin, a contemporary Canadian artist commences, in her view of Parisian rooftops, in the foreground with the back of a roof and then moves upwards and backwards into the distance in a higgledy-piggledy juxtapositioning of rooftop on rooftop creating a kaleidoscope of colour.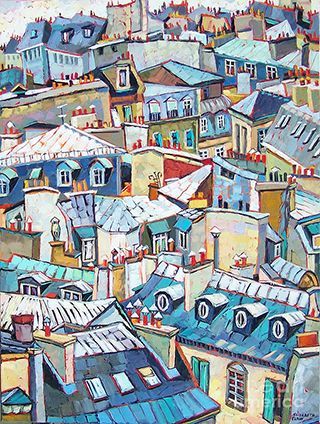 And today our tour across the Rooftops of Paris will conclude with this painting by James Hoff (b. 1975) who lives and works in Brooklyn, NY.
His work encompasses painting, sound, performance, and publishing among other media. He has performed and exhibited his artwork extensively throughout the United States and Europe over the last ten years. Hoff is also a co-founder of Primary Information, a non-profit arts organization devoted to publishing artists' books and art historical documents. (callicoonfinearts.com/artists/james-hoff)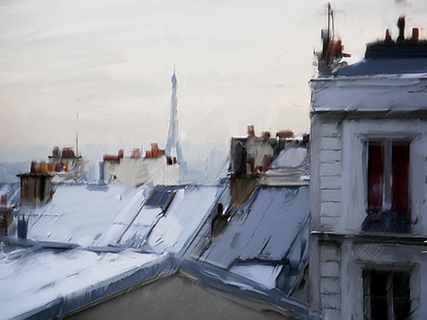 And for the Facebook devotees who might like to check out the page of H James Hoff - is a very versatile artist.