ReVerse Butcher a multi-disciplinary artist
ReVerse Butcher is a multi-disciplinary artist who focuses on making unique artist's books, collages, visual art, writing and performance. She will use any medium necessary to engage and subvert reality until it is less dull and oppressive. When she grows up, she wants to be a well-read recluse. (Credit: reversebutcher.com)
And of great interest to our digital art enthusiasts is that ReVerse Butcher creates Virtual Reality art using Tilt Brush.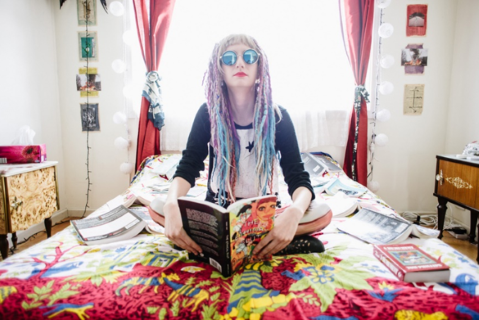 For those perhaps like me who may be unaware of what Tilt Brush is, let me explain. Tilt Brush is a room-scale 3D-painting virtual-reality application available from Google, originally developed by Skillman & Hackett. (Credit wicki.com)
You can watch this video to learn a little about Tilt Brush.
Sarah Curro, who we profiled yesterday, met ReVerse Butcher some years ago when they were both performing at the unique bookstore and performance venue in Melbourne, Hares and Hyenas. During a radio interview on JOY 94.9 they detailed how they met and about their collaboration to join the worlds of art and music. Sarah then commissioned ReVerse to paint a violin, not just any violin but Sarah's semi acoustic Spur violin made by her luthier husband Paul Davies
For inspiration, ReVerse listened to one of Sarah's favourite compositions, Benjamin Britten's War Requiem.
It is important to highlight some background to this composition as it provided the inspiration for ReVerse.
The War Requiem, first performed on 30 May 1962, was commissioned to mark the consecration of the new Coventry Cathedral, which was built after the original 14th-century structure was destroyed in a World War II bombing raid.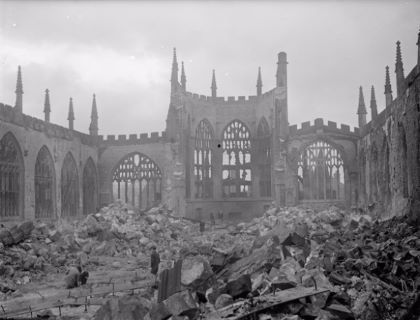 Britten, a pacifist and conscientious objector, was inspired by the commission, which gave him complete freedom in deciding what to compose. He chose to set the traditional Latin Mass for the Dead interwoven with nine poems about war by the English poet Wilfred Owen. Owen, who was born in 1893, was serving as the commander of a rifle company when he was killed in action on 4 November 1918 during the crossing of the Sambre-Oise Canal in France, just one week before the Armistice. Although he was virtually unknown at the time of his death, he has subsequently come to be revered as one of the great war poets. (Credit en.wikipedia.org/)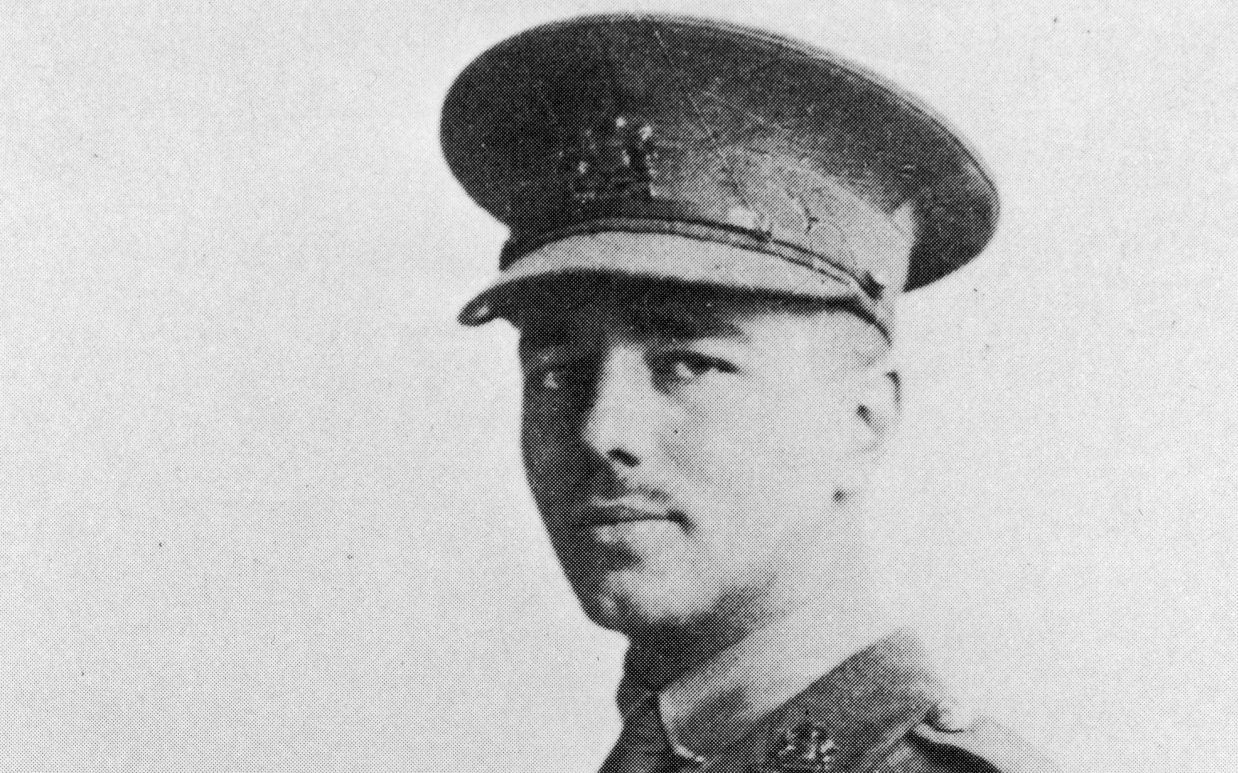 For the opening performance of the War Requeim, it was intended that the soloists should be Galina Vishnevskaya (a Russian soprano), Peter Pears (an English tenor and Britten's life partner) and Dietrich Fischer-Dieskau (a German baritone), to demonstrate a spirit of unity. Close to the premiere, the Soviet authorities did not permit Vishnevskaya to travel to Coventry for the event, although she was later permitted to leave to make the recording in London. With only ten days' notice, Heather Harper stepped in and performed the soprano role.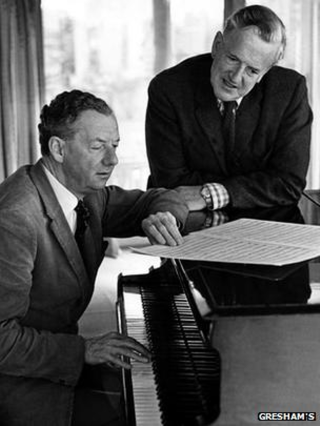 At Britten's request, there was no applause following the performance. It was a triumph, and critics and audiences at this and subsequent performances in London and abroad hailed it as a contemporary masterpiece. Writing to his sister after the premiere, Britten said of his music, "I hope it'll make people think a bit."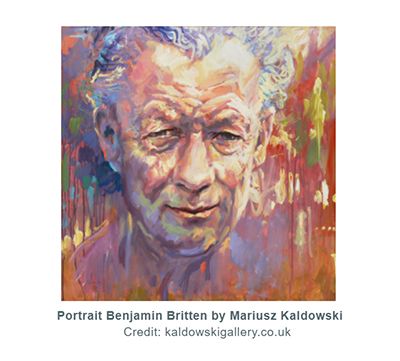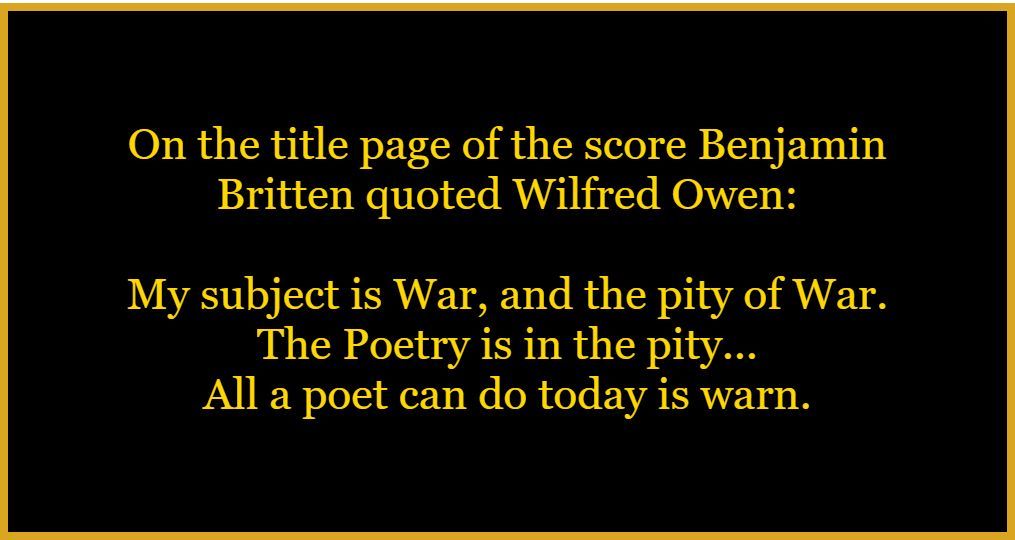 The composition certainly gave ReVerse something to think about. Reverse said she had the War Requiem on repeat for about 12 hours a day for 2 – 3 weeks whilst she painted the violin.  "For those weeks there was not much sleep, I like to sit with the music – see how it makes me feel and what does that look like."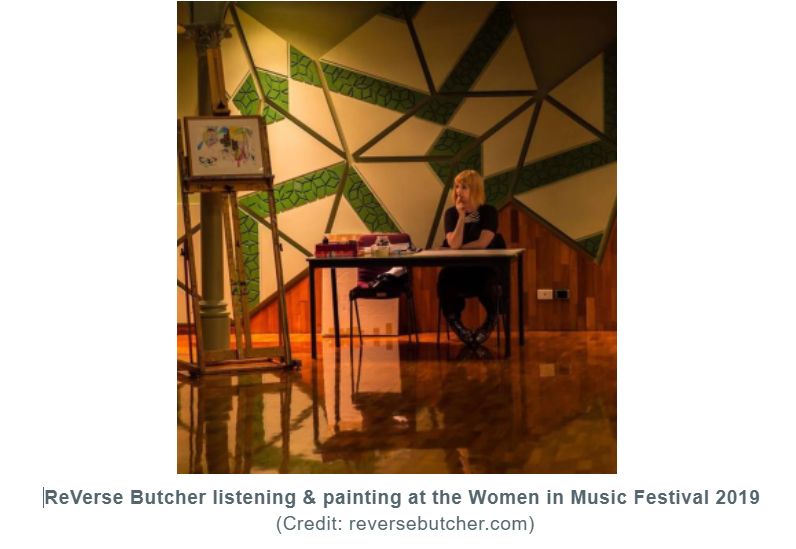 She wanted to synthesise Wilfred Owen's poetry into the artwork so using a style called "Erasure poetry" she chose to cut up the poems and randomise the words.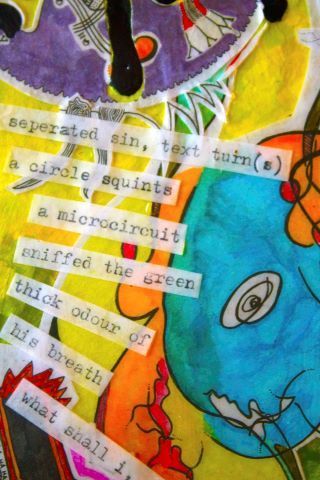 Erasure poetry, also known as blackout poetry, is a form of found poetry wherein a poet takes an existing text and erases, blacks out, or otherwise obscures a large portion of the text, creating a wholly new work from what remains. (Credit poets.org)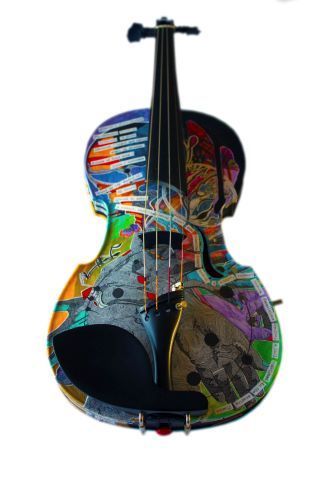 This artistic process is published in "This is Not a Violin, it is a Doorway" written by ReVerse Butcher & Sarah Curro available via the Apple Bookstore.