Reflection on the beauty that is England
Today I want to thank Julie for all the hard work she has put into presenting the several posts you have seen over the past few days on the coronation of King Charles III. I personally found them extremely interesting and very entertaining with her wonderful style of writing.
And so with the beauty of the coronation of King Charles III yesterday I thought it appropriate to conclude with a painting I did many years ago in recognition of my feelings about the beauty of the English countryside: in this case the glorious countryside around Malmesbury in Wiltshire, England - very near to where some of my ancestors lived all those hundreds of years ago.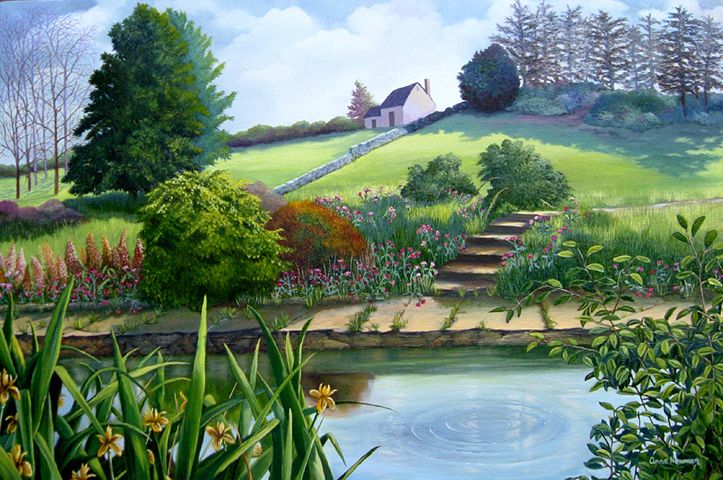 It is not a direct reproduction of a scene but rather my interpretation of some of the countryside I saw during my travels around the south west of this glorious and courageous little island.
I experimented with trying to create a landscape that contained the tapestry of patterns produced in nature but also representative of the tapestry of the peoples and their stories which inhabit the nation. I wanted the composition of this painting to be more like a quilt.
I do hope you can sit down today wherever you find peace and enjoy the beauty that is around you and marvel at, just like nature, create patterns in the tapestry of our own personal stories.
And tomorrow we are off to Zimbabwe to see the latest paintings by our friend Tendai Makufa.
Late Mail
We have a new subscriber to the AnArt4Life blog to welcome into the online fold as Silke in Germany has decided to join up to see what we offer in our nearly daily posts about the art that is all around us.