Reflection: Sunset over the Suffolk Coast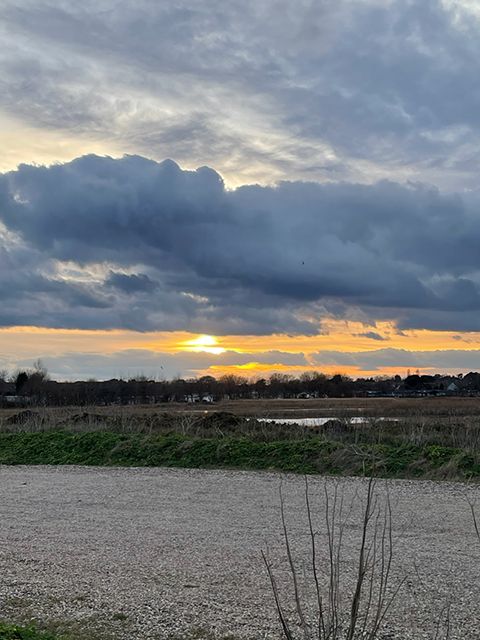 Time to reflect on the ceativity of Mother Nature who once more reminds us what a beautiful world we live in and must strive to protect and preserve.
A special thanks to E in London who sent me this glorious image of the sun setting over the Suffolk coast.
And a very warm welcome to Geraldine in Australia who has decided to subscribe to the AnArt4Life blog. And if you are enjoying the posts about Cubism there is more tomorrow.