Another new subscriber joins us today; welcome to J in Adelaide which for overseas subscribers is the capital city of South Australia. Adelaide is a beautiful city and birth home of many famous artists including expatriate Jeffrey Smart one of Australia's greatest painters.
And now on the back of the Mail Bag yesterday I began thinking about the relationship between posties and artists. We know that Van Gogh had a very close relationship with his postman, a post on this relationship can be found here.
You would be really surprised how many famous people were also posties. Abraham Lincoln was a postie in his home town New Salem before we went on to greater heights.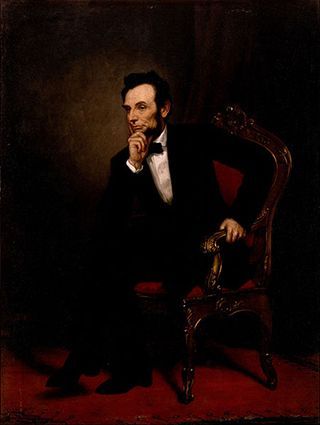 Portrait of Abraham Lincoln by George Peter Alexander Healy (July 15, 1813 – June 24, 1894) was an American portrait painter. (en.wikipedia.org)
The novelist Anthont Trollop (1815–1882) worked in the post office for more than 30 years whilst establishing himself as a writer.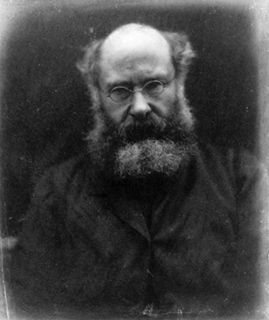 Anthony Trollope in 1864, two years before resigning from the Post Office to become a full time writer (Getty)
And renowned contemporary British painter John Virtue (a favourite of David Bowie's), attended the Slade School of Fine Art from 1965-1969 but for the ensuing nine years struggled to find his artistic voice. He even destroyed most of his own early works - feeling they weren't up to scratch.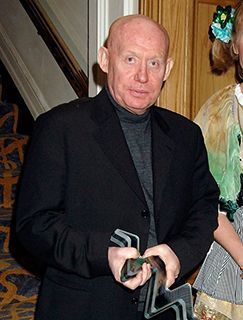 John Virtue at the National Gallery (Getty)
Needing money, Virtue took a job as a postman and found that an artistic method began to emerge: highly influenced by the rhythmic walking each day of his post round.
As he walked, he sketched and these drawings went on to form larger mosaic style paintings.
Once Virtue found "his style" he gave up being a postman to become a full time artist moving from Lancashire, to Devon, Exeter and finally London: he continued to pound the pavements, pencil in hand, just as he had on his post round. (bbc.co.uk/arts)
Here are three of his unique view of the landscape.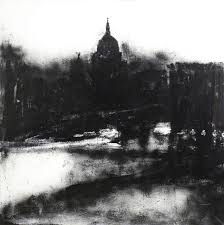 And now we zoom back in time to 2016 in Australia, Shellharbour (south of Wollongong in New south Wales), where we would find another postman zooming along on the pavements, on his motorcycle, sketchbook in hand. Meet Richard Claremont who back then gained his inspiration from the streets he travelled delivering the mail. Here is one of his paintings from this time.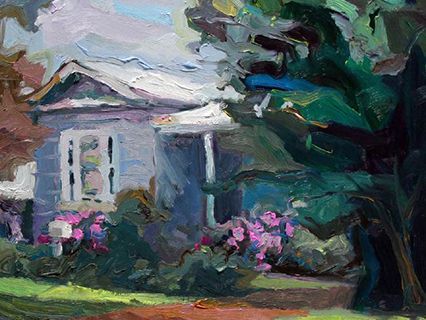 Michele Tydd wrote the article The artist who always delivers: Postman carries makeshift artist's studio on his motorcycle on Richard Claremont who explained: I carry an old cigar box that opens up to be a mini easel with a 10cm x 14cm canvas and a few pots of oil paint underneath that clip on to my handlebars, but usually I just whip out pen and paper to scribble the crucial lines. (dailytelegraph.com)
Nowadays Richard Claremont (born 1965) is still living in Shellharbour but has become a professional artist creating in a semi-impressionsitic style. He has left his postie bike behind.
Living in one of the Australian states revaged by the recent bush fires, Richard auctioned off one of his paintings (below) for the bush fire appeal (NSW RFS).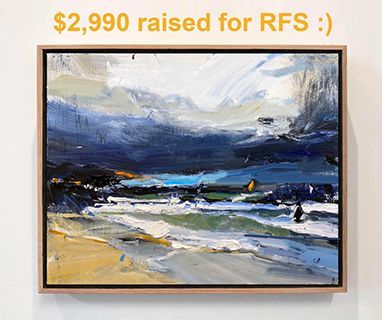 Please check out Richard's website and view his wonderful paintings. He also runs workshops and writes a monthly newsletter which opens the door on the life of a contemporary artist.
Tomorrow I am going to tell you all about a postie who built a palace. His story reminds me very much of Rowena Cade who built a theatre on the side of a cliff in Porthcurno, Cornwall.
From 15 March to 21 March is Harmony Week dedicated to recognising and celebrating Australia's Cultural Diversity.

Gaining an Appreciation of Art through Life helps broaden our horizons to new ways of thinking.