Paula Rego Redefining Figurative Art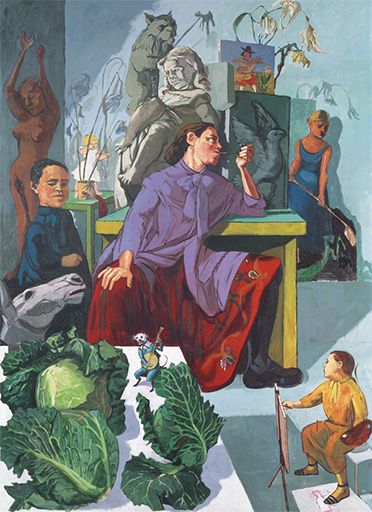 Dame Maria Paula Figueiroa Rego (born 26 January 1935) is a Portuguese-born visual artist who is particularly known for her paintings and prints based on storybooks. Rego's style has evolved from abstract towards representational, and she has favoured pastels over oils for much of her career. Her work often reflects feminism, coloured by folk-themes from her native Portugal.1
Rego studied at the Slade School of Fine Art, University College London and was an exhibiting member of the London Group, along with David Hockney and Frank Auerbach. She was the first artist-in-residence at the National Gallery in London. She lives and works in London.1
Paula Rego oeuvre is far ranging and cutting edge and provocative and the Tate Britain is about to launch its largest and most comprehensive retrospective of Paula Rego's work to date. If you are lucky enough to be in London the exhibition is on from 7 JULY – 24 OCTOBER 2021.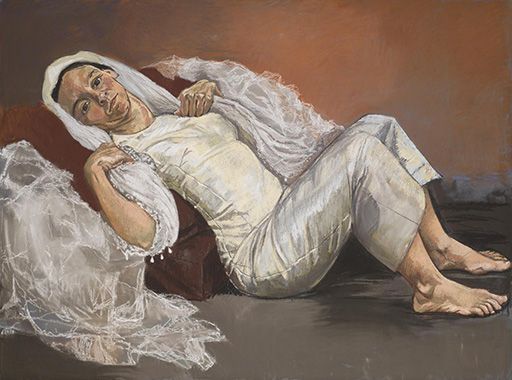 Since the 1950s, Paula Rego has played a key role in redefining figurative art in the UK and internationally. An uncompromising artist of extraordinary imaginative power, she has revolutionised the way in which women are represented.1
If you would like to learn a little more please follow this link to Paula Rego An Artist of Unfliching Emotional Honesty.
As most of us can't attend the exhibition in London I thought you might like to view a guide to pastel drawing like Paula Rego with artist Katy Papineau. If you are going to participate you will need:
A drawing board
An easel
Pastel paper
Hard pastels
Soft pastels
Conte pencils
White liquitex gesso
Black or dark grey acrylic paint
A wide paintbrush
Fixative
Masking tape
A selection of props
Credits
1. tate.org.uk