Margaret Olley - Home and Studio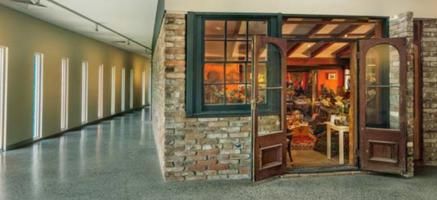 Margaret Olley lived in Paddington, Sydney, in a converted hat factory and adjoining terrace house. Suffering from ill health in her latter years, she spent a lot of time at home, continuing to paint prolifically, usually from compositions she created there.
Margaret and her many supporters from Northern New South Wales where she had been born (at Lismore), and where Margaret herself spent some years during her childhood, wanted to establish a centre that encapsulated the life and art of Margaret Olley.
In 2014 the Tweed Regional Gallery in Murwillumbah, Northern NSW, established the Margaret Olley Art Centre (MOAC) partially funded to the tune of $1 million by Margaret herself.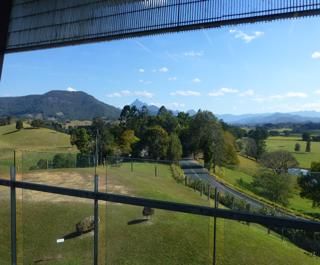 Central to the Margaret Olley Art Centre (MOAC) is the recreation of areas of Margaret's famous home studio, principally the Hat Factory and the Yellow Room. The room Margaret painted in was originally the milliners' workshop.
The re-creation features original architectural elements such as windows and doors, relocated from Margaret's home studio at 48 Duxford Street, Paddington, Sydney. The interiors are filled with over 20,000 items she collected over many years as subject matter for her paintings.
These combined elements offer a rich and dynamic context for Olley's extensive artistic career. I had the pleasure of visiting the gallery a number of years ago and viewing what were her personal spaces, enticed by the open doors to her living room (opening image).
Margaret would constantly move and rearrange items in a constant quest for the perfect still life. The rooms were often so full – it is hard to know where to focus your attention.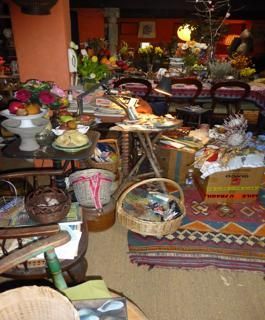 Margaret would see at least 4 paintings in this section of the room:
While below, we see the same silk screen, however furnishings and paintings have been moved around to provide a different scene.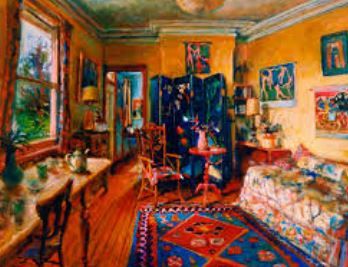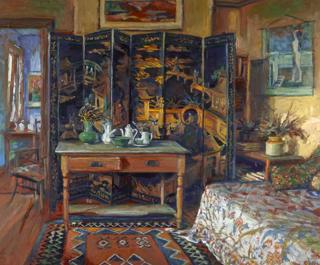 If you are ever in the Tweed Valley, (only a few hours south of Brisbane), I urge you to visit the gallery – which, from the view in the photo earlier, you will see is located in a beautiful area. The MOAC is a wonderful insight into the life of Margaret Olley and admission is free.