Octopus steals camera and ...
Subscriber J in Newstead has informed us that an Octopus has just won an underwater photography competition!!!
I always argue that Mother Nature is the best artist - I think this proves it.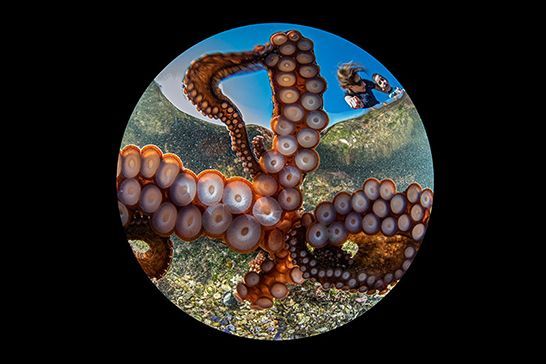 This year's Ocean Art Underwater Photo Competition managed to produce some amazing underwater photos that showcase the perseverance of underwater artistry amidst the adversity of the times.
The Best of Show by Gaetano Dario Gargiulo is a once-in-a-life-time moment where a curious octopus took a selfie of itself with the photographer's family.1
Follow the bookmark link below to read the story and also to see the other amazing winning photographs.
Tomorrow another treasure from the deep - nearly 300 years old.
Credit
1. Studholme, Jill Octopus steals camera and wins underwater photography competition 24 January 2021/news.scubatravel.co.uk