National Animal of Tanzania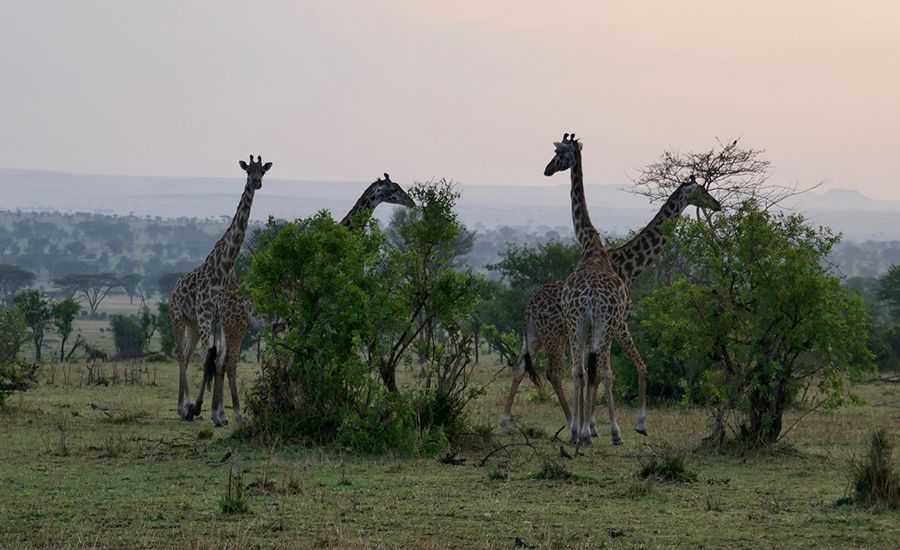 If you missed my first post on the remarkable and breathtaking country of Tanzania which I am visiting at present please click here.
Did you guess the National animal chosen by Tanzania?
Like it's gracious and gentle people, Tanzania has chosen the tall, gracefully elegant giraffe as its national animal. Standing an average of 20 feet tall and weighing around 600 pounds these animals are often seen traveling in groups with 10-12 females accompanied by their young males who wander off on separate paths at different times due to mating habits that have been studied extensively over many years now. The list goes on about this fascinating creature!1
The giraffe is a beautiful animal. Though there are many of them in Tanzania, their population has been declining because the habitat loss and poaching put this majestic beast into a "vulnerable" status for conservation.1
40% of Tanzania is protected by 17 national parks that cover more than 16,000 square miles.1
A great deal can be learned about this African nation when one looks at its impressive network of "reserves" for the flora – ranging anywhere from elephants to chimps and fauna: lions crocodiles zebras giraffes rhinos hippos antelopes giraffes wild dogs hyenas jackals leopards.1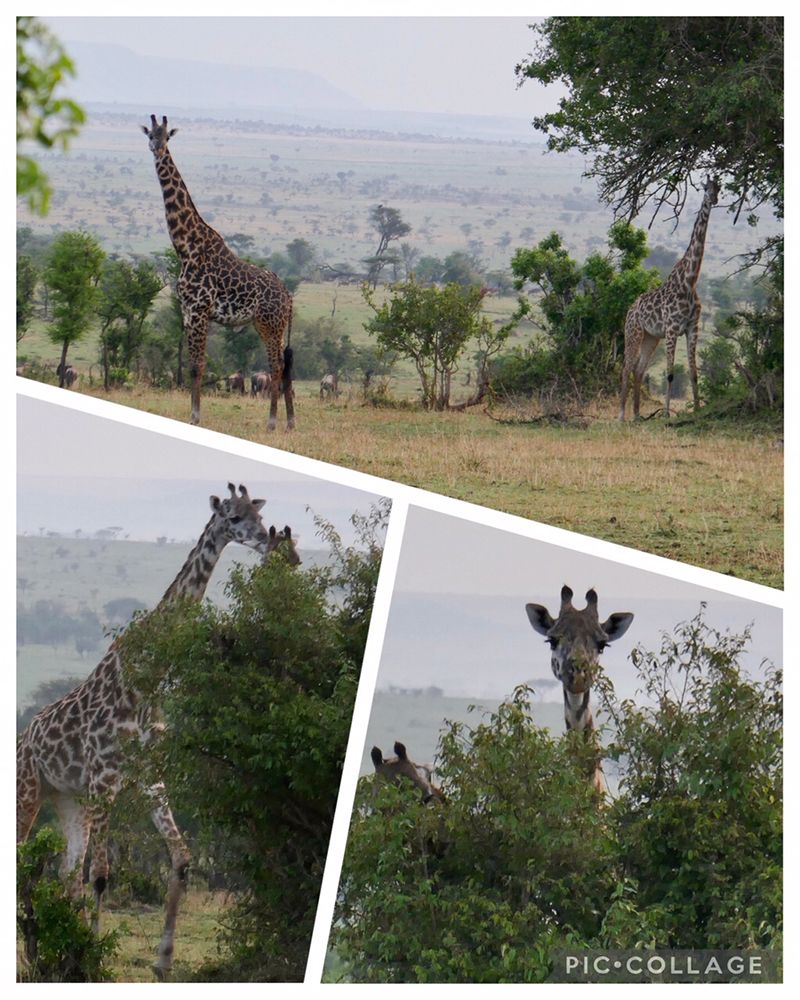 The giraffes in Tanzania are Maasai giraffes. I took the photos featured here in the Serengeti on a morning game drive, quite close to the lodge where I am staying. Coming up soon will be a post on the Serengeti- one of the large game reserves in Tanzania, covering 30,000 Sq kms and an incredible concentration of wildlife.
Don't giraffe faces look cute poking their heads above the foliage. Did you know their tongues are purple - their natural protection against sunburn. And us girls would kill for those eyelashes.

Credit
1. mbalageti.com