"Mischief" with Philip Johnson
Isn't it just wonderful when art gets "taken outside"! But when a giant portrait of a small delightful child gets "hung" in a public garden by a lake - now that's magic. And magic is the word when you see the portraits created by English artist Philip Johnson.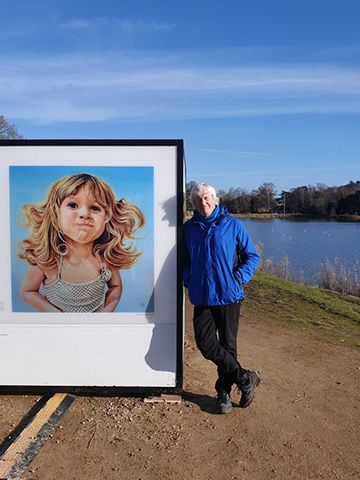 Philip commented: I felt so honoured to see this image of my painting "Mischief" displayed alongside the beautiful Trentham Gardens Lake, Stoke-on-Trent, Staffordshire.
The Trentham Estate is home to the award-winning Trentham Gardens featuring The Italian Garden by Tom Stuart-Smith, and the Floral Labyrinth and Rivers of Grass by Piet Oudolf and vast wildflower and woodland meadow plantings by Nigel Dunnett. A fascinating wire fairy sculpture trail, fab childrens adventure playground with the UK's first barefoot walk, a family-friendly maze, mile-long Capability Brown lake with seasonal boat and train trips. Trentham Monkey Forest, Trentham Treetop Adventure and Trentham Shopping Village with 50 shops and 14 cafes and restaurants can also be found at The Trentham Estate. You'll find something for everyone here.1
If you are on Twitter and would like to see more work by this brilliant portrait artist please click here to be taken to Philip's twitter page. But if you're not on Twitter, just use the AnArt4Life blog search tool for Philip Johnson and you will find many posts on Philip's work as we love showcasing how he sees the world and especially how he recreates the people who inhabit it.
But, reading about Trentham Gardens in Stoke-on-Trent, Staffordshire I discovered that my favourite garden designer Capability Brown had a hand in these gardens.
To read all about another famous artist in a different field please follow the bookmark link below.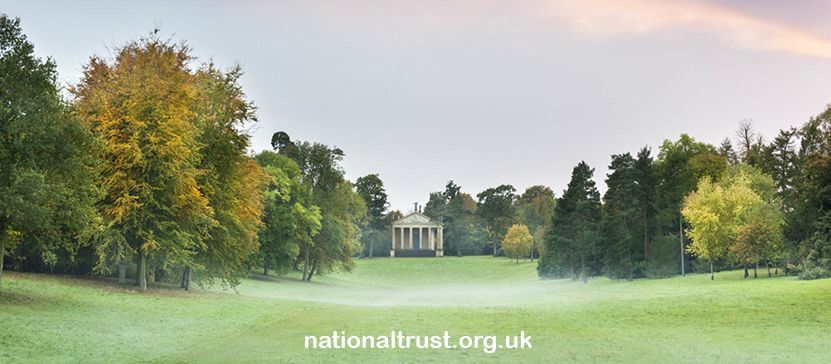 © Thank you to Philip Johnson who kindly gave permission for the image of his work to be shared on AnArt4Life.
Credit
1. tripadvisor.com.au/