Michelle Reddicliffe: Imaginative & Versatile
I've been following Michelle Reddicliffe on Facebook for a little while and what makes her stand out from many of the other artists is her versatility. Michelle studied Book Making at The University of Sheffield and it remains a strong influence in her work.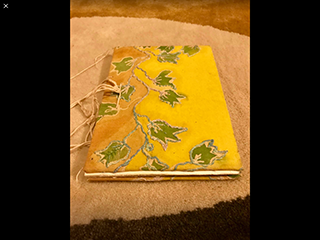 Michelle is a very accomplished illustrator and has used her imagination to draw from a variety of sources. This little fellow was drawn from an advertisement in a 1970s Women's Own Magazine; using mat not silk photo copying paper.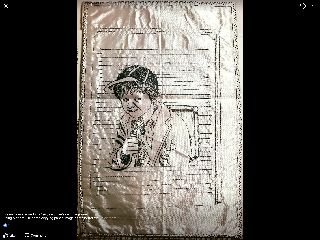 I just loved seeing the memorable Milly Molly Mandy that so many of us oldies grew up with.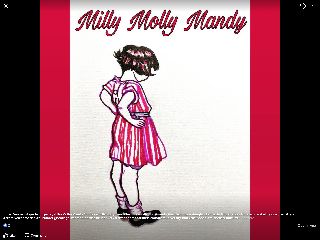 I loved colouring in the map of the town inside the front cover. If you are a devotee of Milly Molly Mandy you will recognise the map of her village in this collage.
Many of Michelle Reddicliffe's images have a Touch of the Pre-Raphaelite School of Art about them. As with the Pre-Raphaelites, Michelle has an excellent feel for form supported by a delightful palette and confidence of line. Her images have an enduring charm.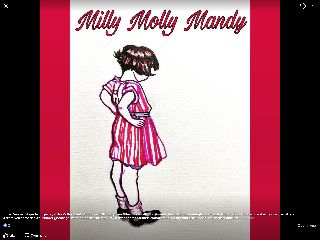 As I said at the start- Michelle Reddicliffe is very versatile in her approach to the images she creates. I particularly like these images especially for the patterns of colour being embedded.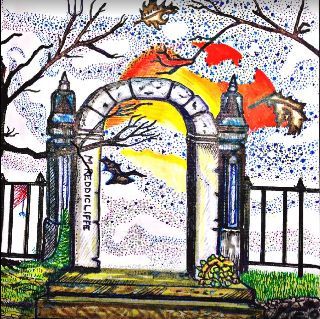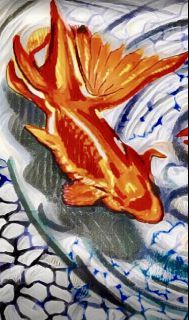 And this is one of Michelle's latest works: most impressive.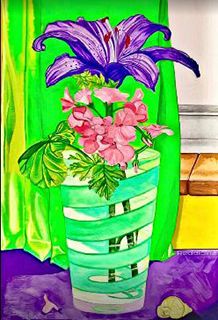 With an excellent feel for composition and startling colour combination, this is a winner. I'm excited about seeing her next creation.
---
The source for all of the images shown above by Michelle Reddicliffe were taken from her Facebook page which I highly recommend you visit if you are a follower of this social media platform and interested in this type of illustration.
Here is a link to Michelle Reddicliffe on Facebook.