Mats Jonasson of MÅLERÅS Glass
In recognition of World Wildlife Day, which was the 3rd of March 2022, we would like to bring you some images of the beautiful glass art by Mats Jonasson.
Mats is a Swedish glass designer internationally recognised for his engraved, lead crystal sculptures of flowers, wildlife and folklore themes that are manufactured at the Målerås glassworks, Sweden. 1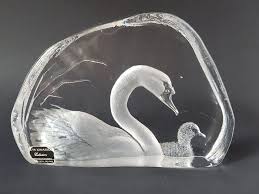 Mats Jonasson, of the MÅLERÅS Glassworks, uses an exclusive crystal recipe, which gives the glass extra clarity and beauty. He also uses a range of traditional techniques such as casting, glassblowing, hand painting and engraving to produce a product range of both functional glassware and art glass sculpture. 1
Whilst Mats concentrates largely on birds and animals of all types, he does make a number of other contemporary art designs which are just as fascinating.
We will show you some of the variety in the following short slide show (1.43 min). I am sure you will agree that the variety and detail show his incredible artistic talent in working with this medium......
Maleras Glassworks was founded in 1924. A man named Folke Walwing began working at Maleras at that time and was the art director until 1970. His pieces are still highly collectable: 46 years at one workplace is a long time....
Mats Jonasson was born in 1945, and began working at Maleras in 1959, aged just 14. He gained wonderful experience at Maleras but in 1969 decided to leave and join Kosta. He stayed at Kosta for 6 years, but then came back to Maleras in 1975. 2
Maleras had had a number of ownership changes during that time, becoming part of the the Flygsfors group in 1965, then the Royal Krona group in 1974, and then Kosta Boda took over in 1977.
In 1981, the employees of Maleras got together and jointly bought the company and ran it themselves. In 1988 Mats Jonasson took over and became managing director and chief designer. The company is still in production today, under the name of Mats Jonasson Maleras. 2
Mats Jonasson glass sculptures are collectable works of art, with each piece individually signed and numbered, which you can see in the example below: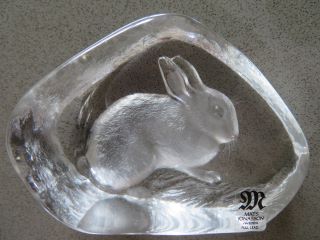 Footnotes
With thanks to
Matsjonasson.com.au
20th century glass.com