Mail from London: The Fourth Plinth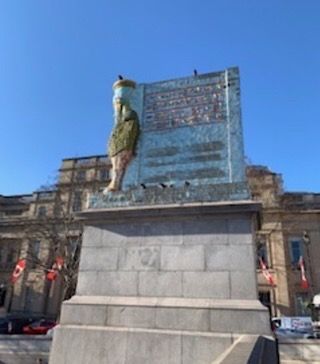 There are four plinths in Trafalgar Square- one at each corner. Three of the plinths have permanent sculptures and the fourth acts as a temporary exhibition space and has shown many interesting works. The current work that E sent in the photo is titled The Invisible Enemy Should Not Exist by Michael Rakowitz an Iraqi American artist. (Wikipedia) Rakowitz's work is a recreation of a sculpture of a lamassu (a winged bull and protective deity) that stood at the entrance to Nergal Gate of Nineveh from 700 B.C. Nineveh was an ancient Assyrian city of Upper Mesopotamia, located on the outskirts of Mosul in modern-day northern Iraq on the eastern bank of the Tigris River, and was the capital of the Neo-Assyrian Empire. (Wikipedia)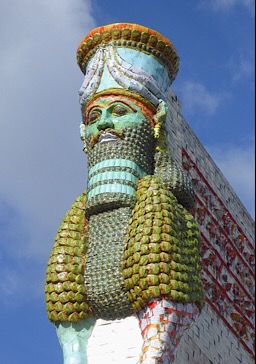 The Nergal Gate of Nineveh was destroyed in 2015 by Isis, along with other artefacts in the Mosul Museum. Rakowitz's recreation is made of empty Iraqi date syrup cans, representing the destruction of the country's date industry. (Wikipedia)
One of the two southern plinths carries a sculpture of Major General Sir Henry Havelock made by William Behnes. Havelock is particularly associated with India and his recapture of Cawnpore during the Indian Rebellion of 1857. Reputedly this statue is one of the first statues to have been made from a photograph.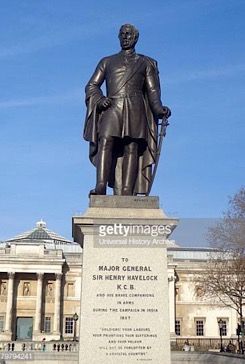 The Havelock statue was erected by public subscription in 1861 to match the statue of General Charles James Napier erected on another plinth in 1855–1856. Napier was a veteran of the British Army's Peninsular & 1812 campaigns, a Major General of the Bombay Army (leading the military conquest of Sindh) before serving as the Governor of Sindh, and Commander-in-Chief in India.(Wikipedia)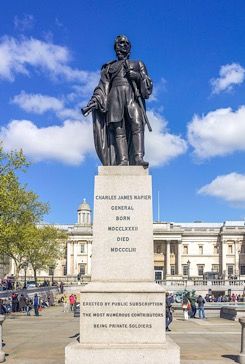 On the Third Plinth is a bronze equestrian statue of George IV by Sir Francis Chantrey, originally intended to be placed on top of the Marble Arch but was installed on the eastern plinth in 1844.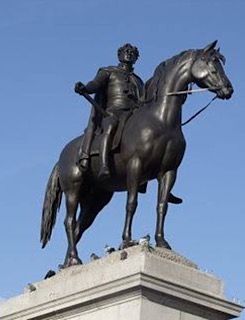 I've learnt from my reading about The Plinths that the fourth plinth (designed by Sir Charles Barry, built in 1841 and was intended to hold an equestrian statue of William IV but remained empty due to insufficient funds. And hence it evolved into a revolving exhibition site.
Whiteread is known for her Turner Prize-winning work House and the Judenplatz Holocaust Memorial in Vienna.