Louis Abrahams: Artist, Friend and Patron
Whilst most painters work long hours alone they don't paint in a vacuum. Companionship, intellectual stimulation and patronage are essential elements in the lives of all artists. This is as true today as it has always been.
The camaraderie that existed amongst the community of painters who met, camped and painted along the shores of Port Phillip Bay and out at Box Hill and Heidelberg was part of the fabric that defined them. McCubbin, Roberts, Streeton, Conder, Withers were friends who together formed what was to become the Heidelberg School.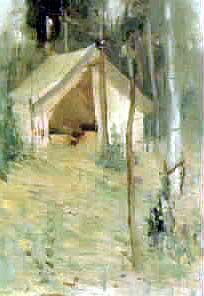 Apart from painting together, they discussed their ideas and smoked pipes and possibly cigars provided by Louis whose family owned a cigar box factory in Box Hill. And this factory was to define his destiny and in many ways the destiny of his artistic friends.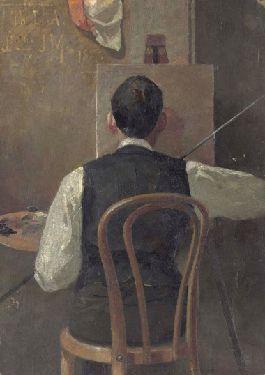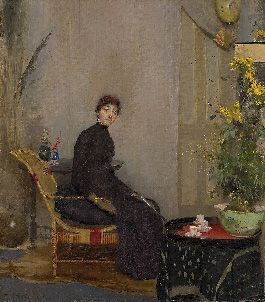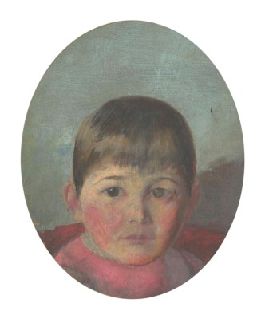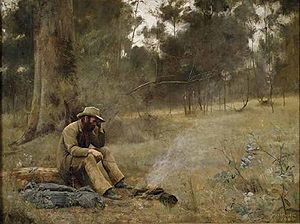 But McCubbin and his mates weren't down on their luck as Louis Abrahams arranged to provide the cigar box lid panels to the Heidelberg painters for the famous 9x5 Impression Exhibition  held in Melbourne in 1889. Roberts, Streeton and Conder were the 3 principal artists involved in the exhibition of 183 works (about half were painted on the cigar box lids) and which is considered to have defined the new direction for Australian landscape painting.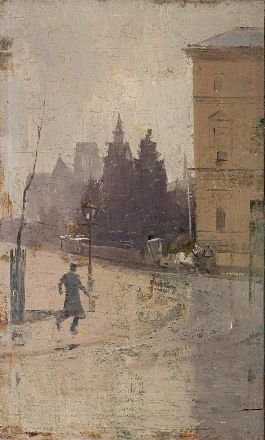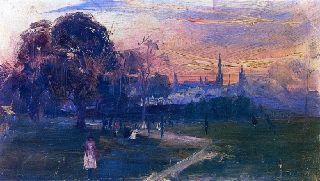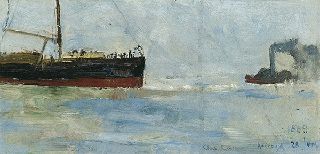 By now you must know how much I love to link facts together. Guess where the inspiration for the exhibition came from? An exhibition titled Notes-Harmonies-Nocturnes held in London in 1884 by none other than the ubiquitous Jimmy Whistler! We can assume that Tom Roberts saw the exhibition and returned to Australia determined to hold something similar in order to promote and define their work. And the support (especially in terms of  funds) for such a controversial exhibition came from their friend and now patron Louis Abrahams. The exhibition was a great success with nearly 80 of the pictures being sold.
There was no precedent in the history of Australian art for artists grouping together to plan, promote and present an exhibition that reflected such a unified vision, and which aimed to engage the public with what was still widely regarded as a bold new approach to painting. (Ref: NGV)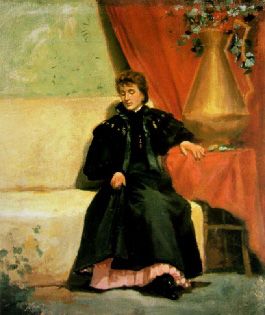 Post Script
The business of Sniders & Abrahams became famous for the collectable sporting cards that could be found in its cigarette packets. They are highly sought-after today and can fetch thousands of dollars at auction.