Little Green Martians and Other Space Creatures
The other day I introduced you to Lucien Rudaux and his incredibly accurate representations of spacescapes.
Not only did he paint remarkable images of outerspace, Rudaux created bizarre illustrations of what humans might look like if "evolution had taken a different turn." (Ron Miller/io9.gizmodo.com)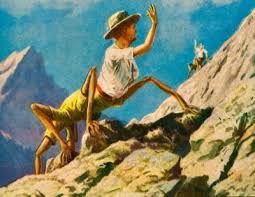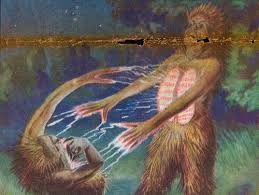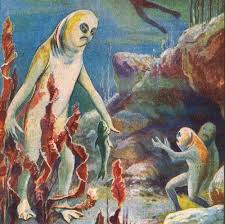 I don't know about how you all feel about these creatures. If Lucien Rudaux is as accurate in his perception of the beings that might live out there as he was about how our planets and their moons look, these fellows will be our neighbours!!
If you would like to be prepared I suggesgt you read Ron Miller's article on The Bizarre, Human-Animal Hybrids Imagined in the 1930s.
And just to keep you completely in the mood here are some delightful aliens created from scrap metal.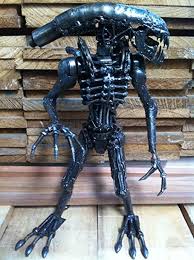 So where are the little green Matians? Here they are thanks to Mr Disney.
They look very cute so I don't mind if the Martians arrive looking like this.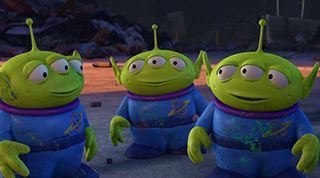 But let's salute Marvin and give him the last say because afterall he is everyone's favourite Martian and we need to be very conscious of the effects space exploration has had on him!
---
FORTHCOMING BLOG TEASER
I have received some information from B of Brisbane introducing us to the remarkable Insect Portraits by Levon Biss. I will be researching this incredible artist and presenting a blog on his works in the future. Here is one of his insect portraits as a prelude. (Image Credit below: Colossal)