Know My Name & 5 Women Artists - Part 1
Know My Name is part of a global movement to increase representation of women identifying artists. It builds on the work of groups supporting gender equity across the arts including Countess, Sheila Foundation and the #5WomenArtists campaign by the National Museum of Women in the Arts in Washington, DC.
Today we will be taking a closer look at the National Museum of Women in the Arts in Washington, DC. (NMWA) and an artist in their collection Ruth Orkin. In Part 2 we will take a closer look at #Know My Name.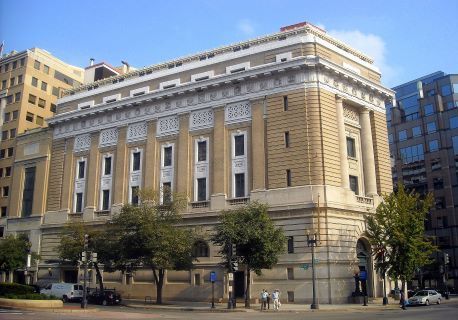 The idea for the museum grew from a simple, obvious, but rarely asked question: Where are all the Women artists?
On a trip to Europe, Wilhelmina Cole Holladay and her husband, Wallace F. Holladay, admired a 17th-century still life by Flemish painter Clara Peeters. The Holladays sought information on Peeters, but found that the definitive art history text, H. W. Janson's History of Art, made no reference to her—or any other female artist. Inspired to show women's contributions to the history of art, the Holladays began collecting works by women artists, establishing what would become the core of the museum's holdings. NMWA was incorporated in 1981 as a private, nonprofit museum and opened its doors to the public on April 7, 1987. 1
Wilhelmina Cole Holladay (middle) with artist Leonora Carrington (left) and Karen Brosius (right), 1987, Credit: NMWA.org
In 1983, the museum purchased its building at 1250 New York Avenue, NW—a 78,810-square-foot Washington landmark near the White House that was constructed in 1908 as a Masonic Temple. It was refurbished in accordance with the highest design, museum, and security standards, and won numerous architectural awards. The National Museum of Women in the Arts is the only major museum in the world solely dedicated to championing women through the arts. Their mission is to bring recognition to the achievements of women artists of all periods and nationalities by exhibiting, preserving, acquiring, and researching art by women and by teaching the public about their accomplishments.2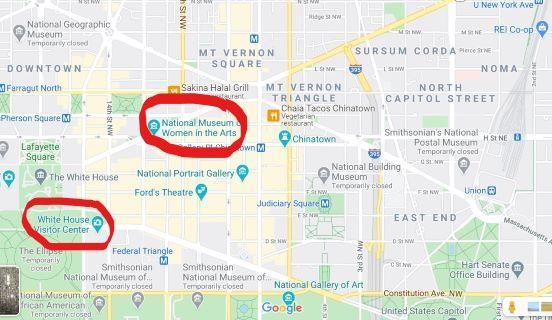 The NMWA has hosted Wiki Edit-a-Thons since 2014.
Organized by the nonprofit organization Art+Feminism and Wikimedia DC, the annual Wiki Edit-a-Thon enlists volunteers to help close the gender gap in Wikipedia's coverage of female artists by creating new profiles and enhancing existing ones. Since 2014, over 18,000 people worldwide have participated in the edit-a-thons, creating and improving nearly 84,000 articles on Wikipedia and sister pages. Some statistics highlighting the under representation of Women artists below.
It is this disparity which has given momentum to the NMWA campaign "Can you name five women artists?"—and encouraged cultural organizations and individuals to name women artists who are working to change the world by addressing social issues.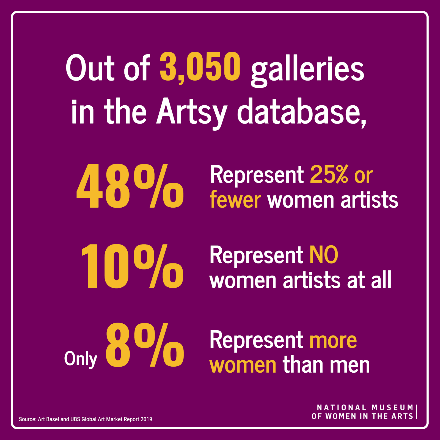 I spent many joyful hours looking at the NMWA website. They have lots of interesting ways to present Women artists, such as 5 fast facts about artists or Art Fix Friday. You can also search by period, medium, A-Z or just follow different links of interest as I did.
One artist that sprang to my attention, was Australian Artist Patricia Piccinini who Jane wrote about after she saw her work in the Lyon House Museum in Melbourne.
However today I thought we would take a detailed look at Ruth Orkin (1921–1985), who was an award-winning photojournalist and filmmaker. NMWA's collection includes 74 images by Orkin, spanning her 40-year body of work.
In 1939, at aged 17, Ruth pedalled on her bicycle from Los Angeles to New York, making headlines and taking photos along the way.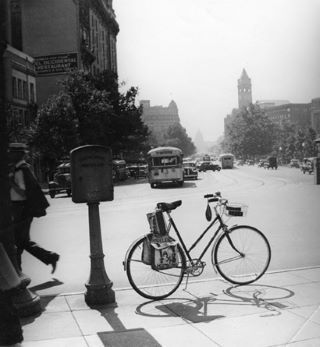 Ruth developed an early interest in film while growing up in Hollywood. Below is a link to information surrounding this and a short video where Ruth talks about her photography.
Ruth photographed Hollywood royalty including, Lauren Bacall, Humphrey Bogart, Doris Day, Kirk Douglas, Lana Turner, Spencer Tracy, Orson Welles to name a few.
Marlon Brando, photographed through dressing room mirrors on set of "Julius Caesar" at MGM Studios, Culver City, California, 1952 Credit: artsy.com
"Known for capturing the individual and collective human spirit, Orkin was particularly adept at picturing remarkable women at remarkable moments."3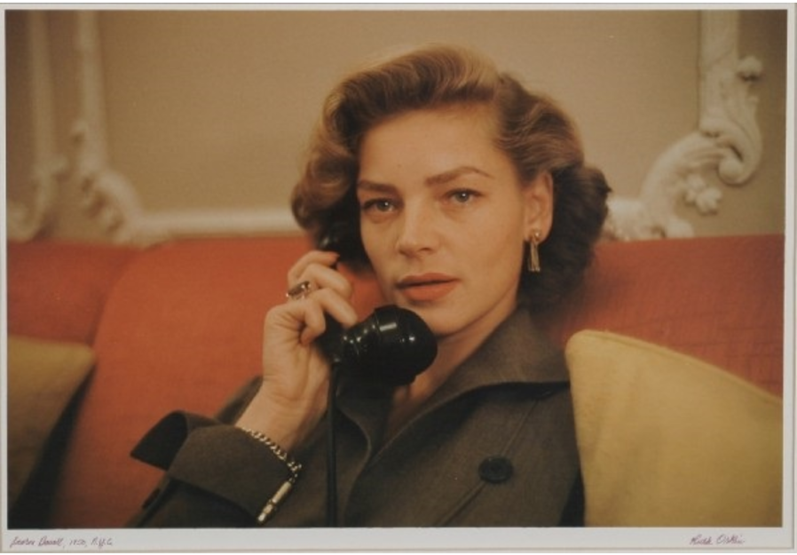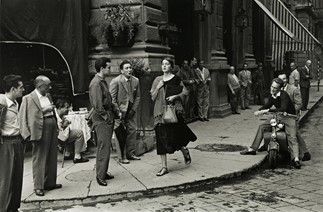 Ruth took serveral insightful photos of the Conductor Leonard Bernstein, both in social situations and at work.4,5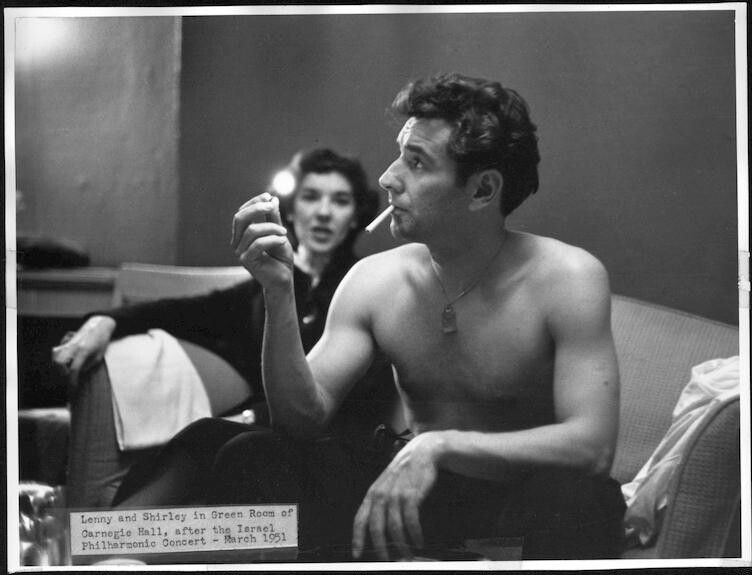 To capture the photo below, Ruth stood precariously on a plank of wood balanced on two sawhorses to photograph the renowned Contralto singer Marian Anderson rehearsing with conductor Leonard Bernstein at Lewisohn Stadium in New York City in 1947.6 Marian Anderson became the first black singer to perform at the Metropolitan Opera in 1955.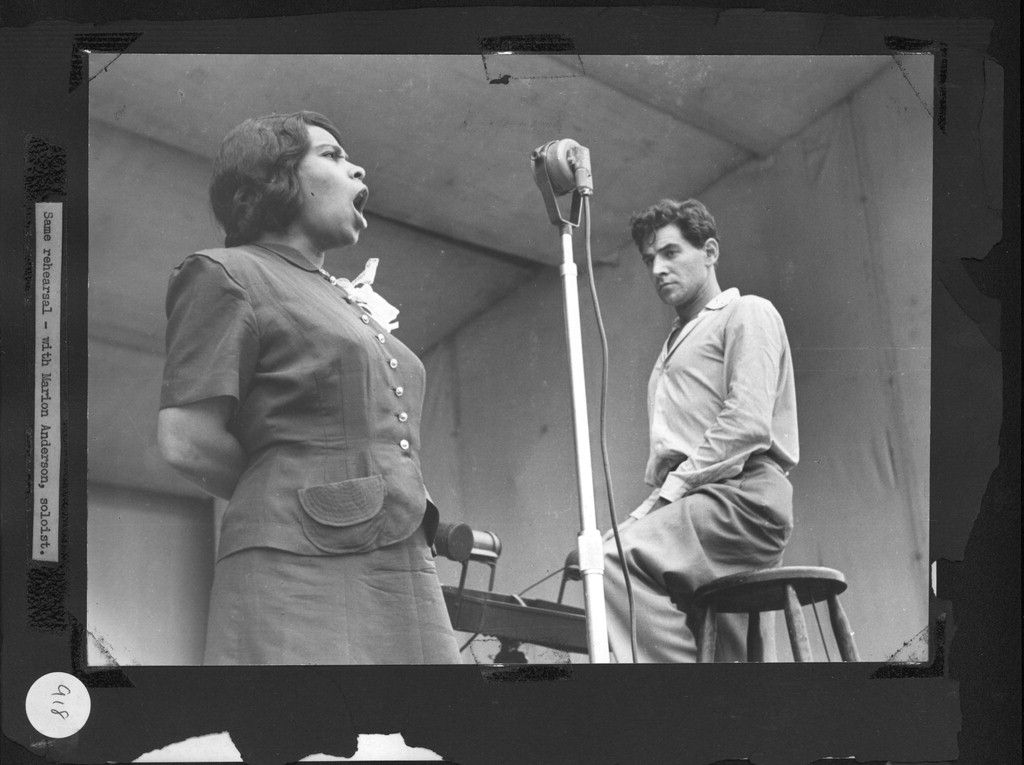 The link to the video below is of Marian Anderson singing "My Country,'Tis of Thee" outside The Lincoln Memorial, 1939. This concert for desegragated audiences took place in front of 75,000 people after she was refused the opportunity to sing at Constitution Hall as she was black and there was a white-artist-only policy. Eleanor Roosevelt was outraged by this policy and instrumental in making this concert happen.
It was hard to pick my favourite photographs by Ruth Orkin as I could browse through them all day. Below are a few I have chosen, some highlighted in the earlier video.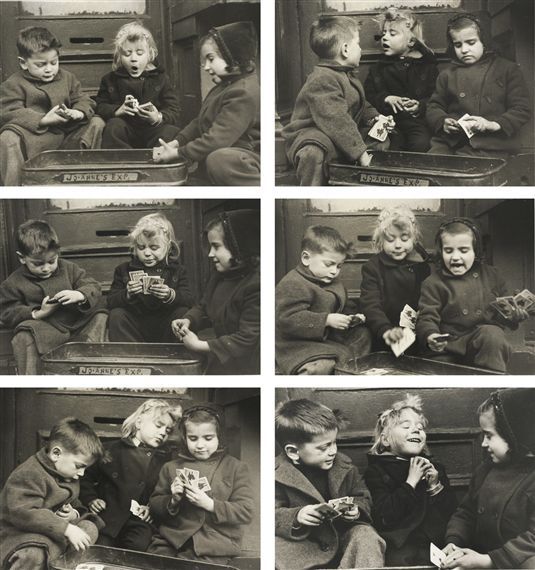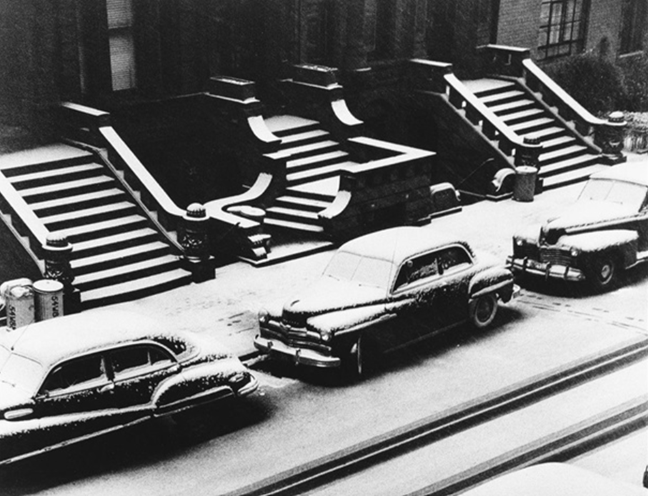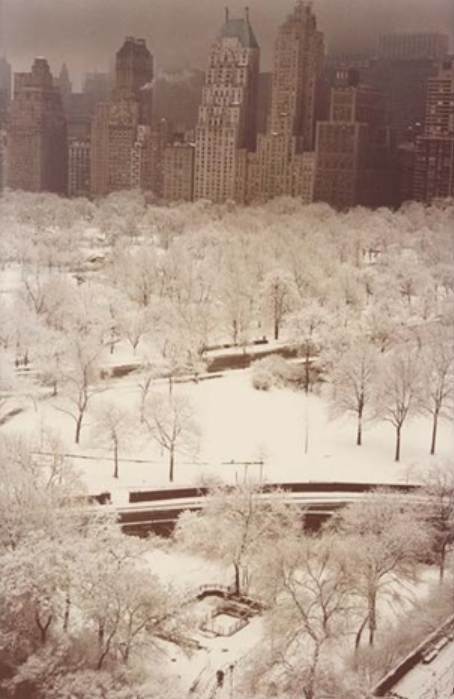 In Part 2, we will delve into the campaign #Know My Name, based on ground breaking research that is providing organisations the facts around the gender gap in the arts in Australia allowing them to make informed decisions on how to create change.
Footnotes
1 NMWA.org
2 NMWA.org
3 NMWA.org
4Bernstein with sister Shirley in the Green Room at Carnegie Hall after a performance with the Israel Philharmonic, March . Music Division. Photograph. Retrieved from the Library of Congress, <www.loc.gov item="" lbphotos.51a008="">.
5artnet.com
6 Bernstein rehearsing with singer Marian Anderson at Lewisohn Stadium, New York. June . Music Division. Photograph. Retrieved from the Library of Congress, <www.loc.gov item="" lbphotos.47a119="">.
</www.loc.gov></www.loc.gov>