A year or so ago, Anne featured an Artsy article on sculpture parks around the world: click here. And we recently showcased the paper sculptures of three versatile artists: click here.
But what happens when you bring both sculpture and movement together on a much bigger scale, in outdoor metal structures that move gently in the breeze?
The result is the elegant, relaxing, and hypnotic effects of kinetic sculpture, such as that created by Anthony Howe in Orcas Island, Washington, USA.
Anthony uses computer design technology to bring the ideas he has in his head to life. That computer programme then sends the specifications to a cutting machine which cuts out the pieces from various metal types for Anthony to then further shape and hone by hand, and eventually assemble into the structure.
His aim is to have people experience a different kind of reality with a few moments of semi-meditative peace. 1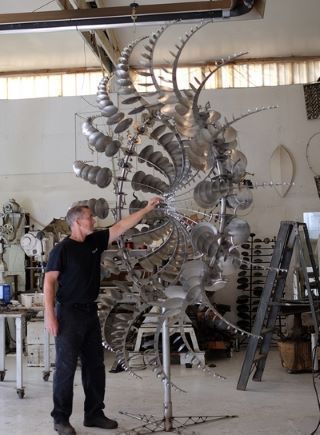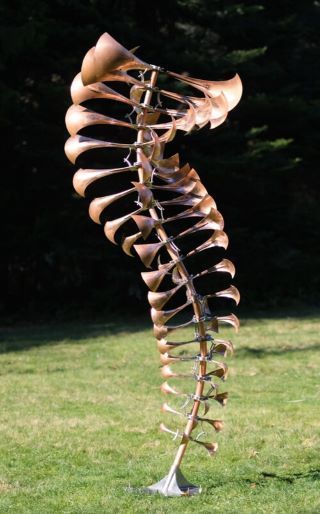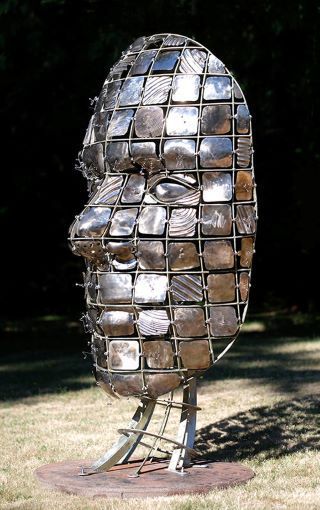 Anthony Howe has been crafting kinetic structures for nearly 30 years. He started off as a painter and got a bit bored with that, as an essentially static art form. So he changed to something far more challenging, but much more fulfilling for him!
By 1996, he had his own sculpture park of metallic pieces that dance in the wind. His work now appears in public places around the world, and also appeared at the 2016 Rio Olympic Games, as shown above. 1
Let's take a short look at some of his work, showing the intricate design and the resulting mesmerising movement created:
And below, Anthony gives more detail on how he goes about creating his masterpieces (5 minutes):
Fascinating, isn't it! If you would like to see more of Anthony's work, or read more of his background, click here.
Footnotes
Courtesy of howeart.net