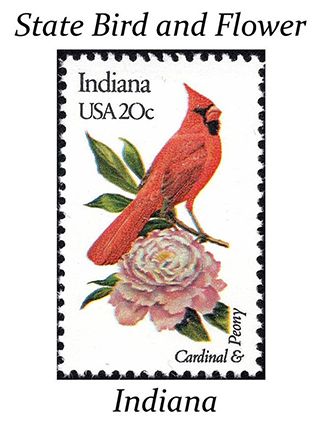 As we have a new subscriber from Indiana USA I thought it a nice touch to have one of the Indiana State Bird & Flower Postage Stamps, the Cardinal and Peony (1982), as our hero image today. I love stamps and so many of them are remarkable works of art. Unfortunately nowadays, with the arrival of mobile phones and email, we see very little of their beauty.
Our first mailbag item is from D in Bendigo, who has alerted us to the work of a local artist Jenny Carrington. Jenny's works include oil paintings and pen drawings of the Australian landscape, paintings and drawings of Ancient Egyptian themes, handmade books, relief printing, and relief carvings in stone. A multi-talented artist to be sure. To whet your appetite D has sent, from Jenny's Facebook page, images of two of Jenny's cyanotypes.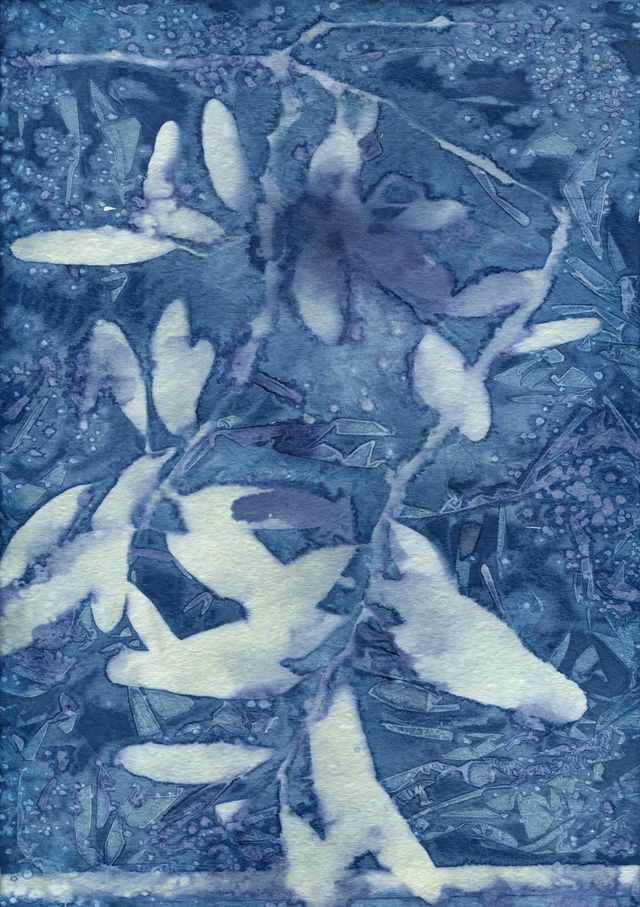 Jenny has commented that I love the textures and the softness with the wet exposure technique.
For your information a Cyanotype is a photographic printing process that produces a cyan-blue print. Engineers used the process well into the 20th century as a simple and low-cost process to produce copies of drawings, referred to as blueprints. The process uses two chemicals: ferric ammonium citrate and potassium ferricyanide. 3
I hope to produce a post on Jenny's works very soon, but in the meantime you can check out her website by clicking here.
Next in the mailbag, Professor Michelle Dunstone ARC Future Fellow 4 has sent in a link to a fascinating article explaining how Artistic techniques are essential tools to visualize, understand and disseminate the results of scientific research. The field of structural biology has enjoyed a particularly productive marriage of art and science.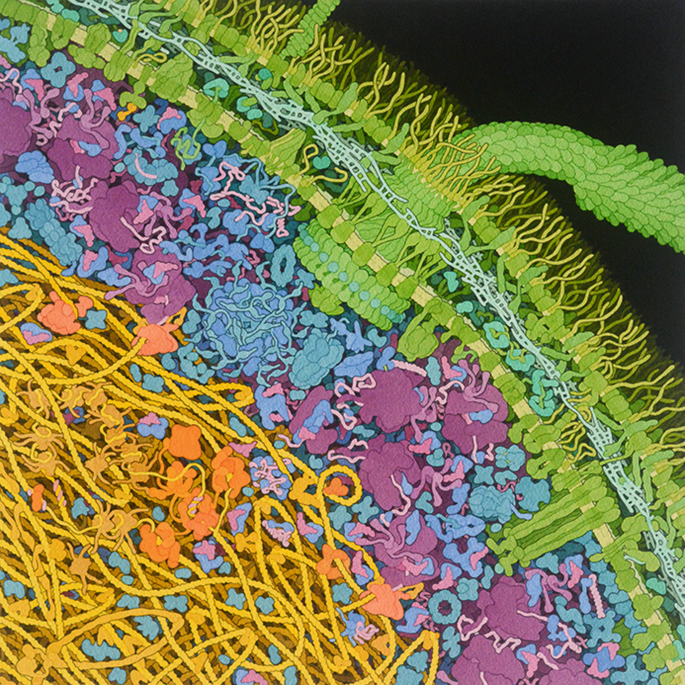 As Professor Dunstone has commented:
This is the ultimate for artwork when it comes to the structure of proteins and DNA. Beautiful stuff!
Please check out a previous AnArt4Life post on Michelle's work by clicking on Art Arising from Advances in Science.
And now to our items about personal collections of fine china ware and pottery following on from the wonderful posts Julie has been presenting.
First from Jane who has said in an email to Julie:
We are learning so much about chinaware - fabulous Julie! I love the Wedgwood dinner and glassware. My Mother gave me a lovely dinner set when I moved into my unit in Sandringham in 1991 – "Expressions" – I broke a saucer some time ago but was able to replace it. I spoilt myself with a set of champagne flutes a few years ago.
We still have a Bunnikins dish that my two siblings and I all used for our breakfasts and in later years the family dogs were served their meals in it!!! As you can see below, it has an Australian theme and at over 60 years old has stood the test of time.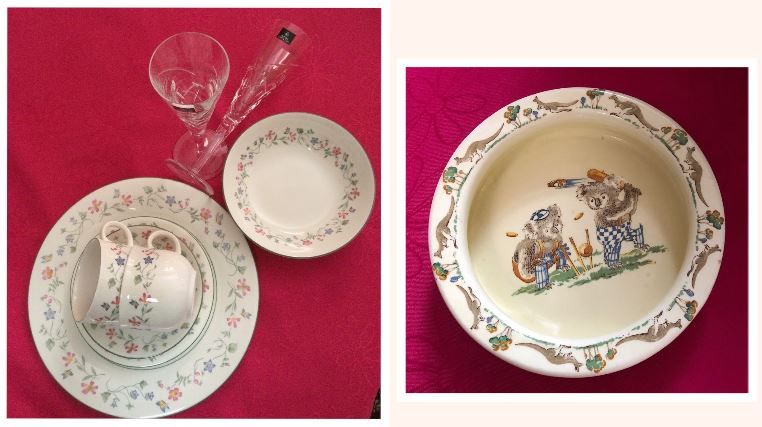 J from Melbourne, after reading the post on Seeing History through Colour with Pam Morris followed the link to Pam Morris' website and was delighted to see one of her mother's plates featured in one of the decades of history described:
1950s - 1960s Peace at Last
The beginning of the new post-war decade brought with it a feeling of anticipation and hope for the future. This new found feeling of stability and world peace was reflected in the soft pastels that became popular for the first time. Cotton candy pink, pale yellows and greens accentuate the focus on domestic life and family.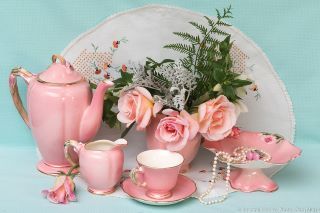 Co-incidentally, this brand of hand painted pottery by the Grimwade Brothers, called Royal Winton, was also produced in the Stoke on Trent area, which we have featured in some of our recent posts by Julie.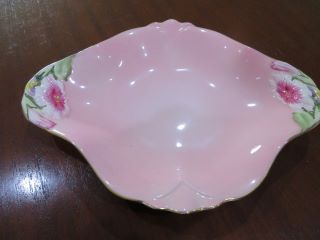 After reading our post on Royal Doutlon J of Melbourne also sent in these photos of her cute little Bunnykins figurine, "Susan:"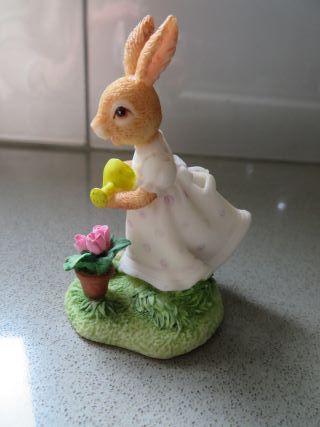 Julie's posts on china ware are certainly bringing out treasures from display cabinets! A in Darwin has sent in images of her grandmother's Okura (Japan) plate. The plate is dated 1919 the year the Okura Art China company was established, as I understand, as part of the Noritake Company. Follow this link if you would like to know a little more about Okura Ware.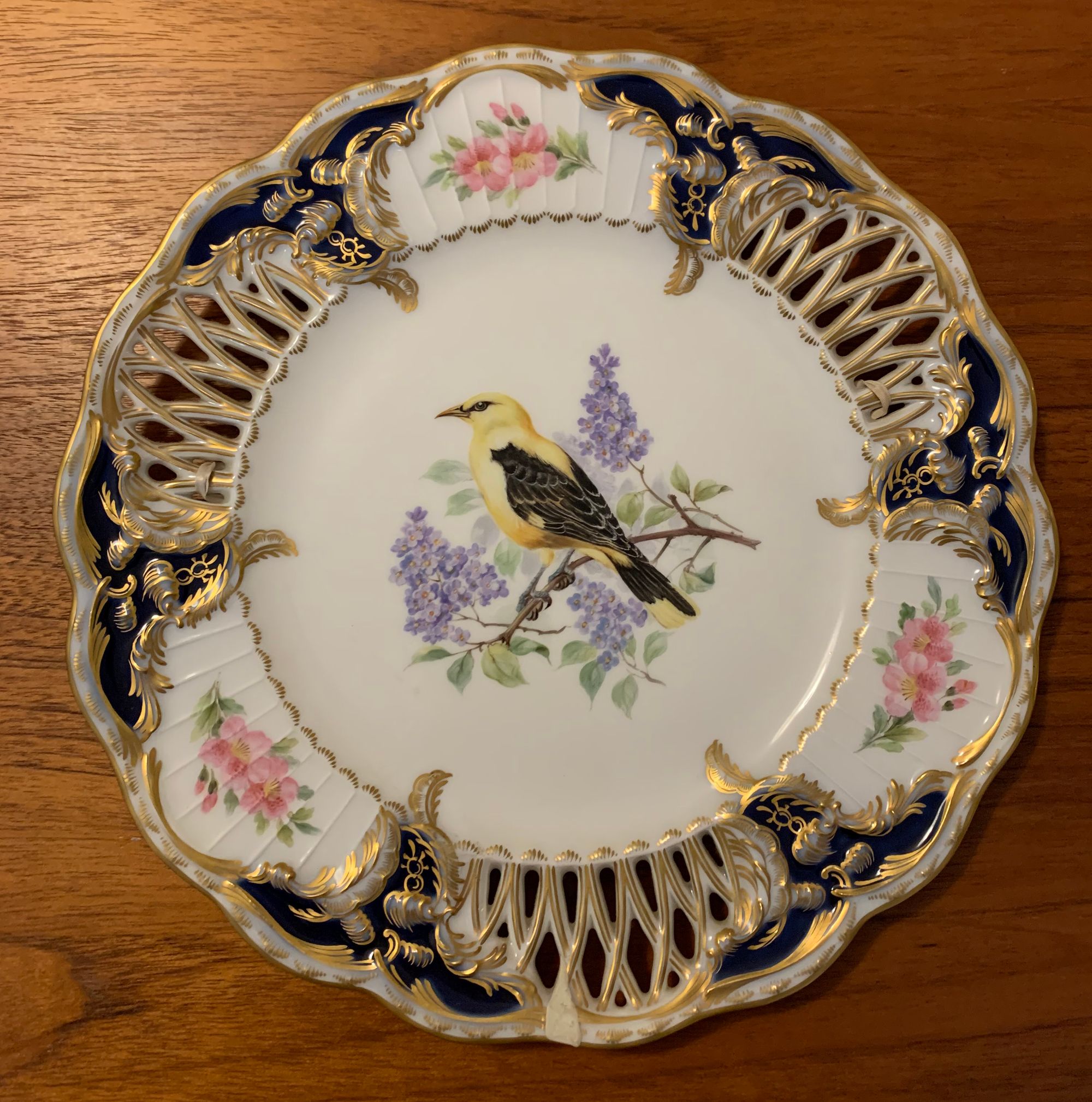 We will conclude our mailbag today with the reminder that the craft of making pottery items remains very much alive. Out artist friend from South Africa Tendai Makufa sent in an image of the lovely pottery piece he made.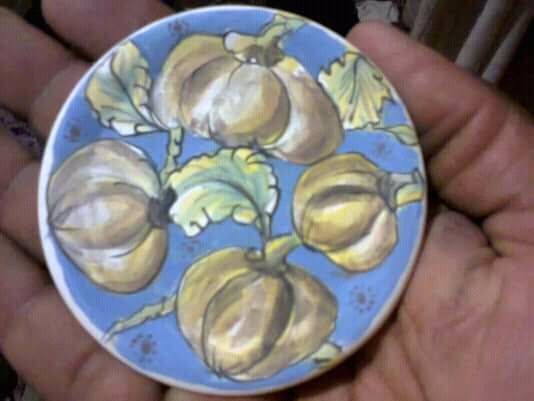 Credits
1. etsy.com
2. facebook.com - Jenny Carrington (carrington-arts.com)
3. en.wikipedia.org
4. Professor Michelle Dunstone is part of the staff at the Monash Biomedicine Discovery Institute, Department of Biochemistry and Molecular Biology, Monash University