Following our recent posts on various forms of Japanese art, today we are going to take a look at something a little different but also extraordinary. And today we welcome a new subscriber L in the UK. We are delighted to have you join us.
Additional art forms originating in Japan are anime (animation) and manga (comics, cartoons and graphic novels). The term anime is derived from the English word animation, and in Japan is used to refer to all forms of animated media. Outside Japan, the term refers specifically to animation from Japan, a style often characterised by colourful graphics, vibrant characters and fantastical themes. Most manga conform to a style developed in the late 19th Century, though the art form has a long prehistory in earlier Japanese art. (Credit:en.wikipedia.com)
A master of both manga and amine was Osamu Tezuka (1928 – 1989) pictured below sporting his trademark black glasses and beret. (All photos courtesy tezukaosamu.net unless otherwise credited)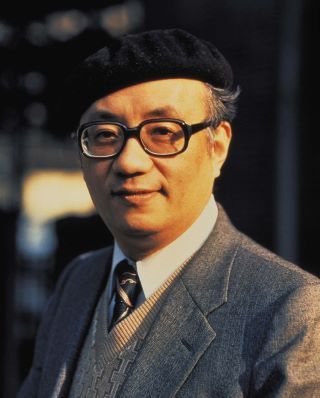 You may not be familiar with his name; however, he was the creator of household names such as Astro Boy (known as Atom in Japan). In the 1970s we saw the medical adventures of the character Black Jack; 176 million copies of Black Jack were sold. This was Tezuka's third most famous manga, after Astro Boy and Kimba the White Lion.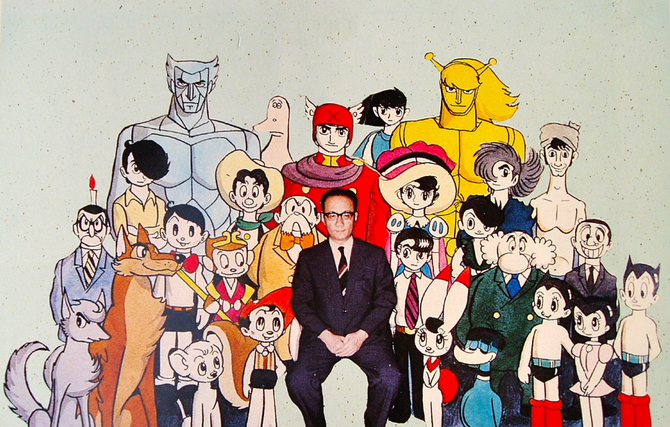 Tezuka came from a prosperous family; he gave his mother credit for inspiring confidence and creativity through her stories. She frequently took him to the Takarazuka Grand Theatre, which often headlined the Takarazuka Revue, an all-female musical theatre troupe that at times featured androgynous performers with large, sparkling eyes. The romantic musicals, aimed at a female audience, had a large influence of Tezuka's later works, including his costume designs. He has said that he has a profound "spirit of nostalgia" for Takarazuka.
In addition, Tezuka's father was interested in photography and film and had a film projector where he screened Charlie Chaplin and Disney animations at home.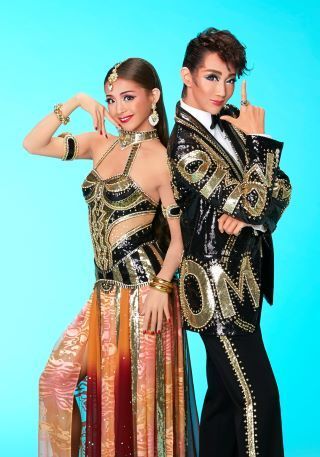 During the later stage of the Pacific War, Tezuka's junior high school classes were cancelled and he was mobilized with his fellow students to work at an army arsenal in Osaka. From the end of 1944, U.S. forces began bombing Japanese cities, and from the following March fire-bombing intensified, targeting every major city and town throughout Japan. Osaka was attacked several times.
Tezuka experienced the fire-bombings of Osaka while working at the arsenal. He was often reprimanded for drawing comics rather than concentrating on his work and as punishment he was ordered to climb the watchtower in the factory yard to look out for B-29 bombers and give the warning if he saw them. (Credit apjjf.org)
He later described one air raid:
'As the air raid warning siren began, I saw that as usual, a formation of U.S. bombers was heading towards us along the Yodogawa River. As soon as I thought "here they come", incendiary bombs showered down on us, making a loud noise like a heavy rain. Bombs streamed down one after another onto the factory. Just when I thought that this would be the end of my life, exposed on the top of the watchtower, a bomb hit the roof just two meters directly below me. Later I heard that this bomb killed all the people who had rushed into the air raid shelter underneath this building.'
In 1974, Tezuka produced the autobiographical manga entitled The Paper Fortress (Kami no Toride), seen below describing this unforgettable experience.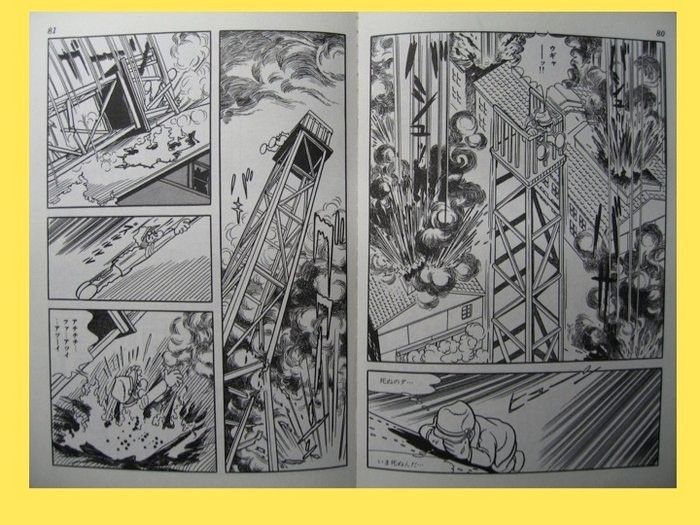 Having developed an intense understanding of the preciousness of life from his wartime experience, Osamu Tezuka aimed to become a physician and later earned his license, but ultimately chose the profession he loved best: manga artist and animated film writer. His enduring theme, that of the preciousness of life, formed the crux of all his works.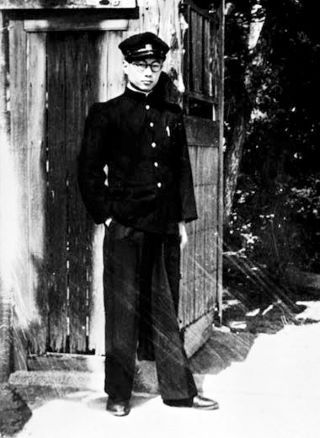 Osamu Tezuka is often considered the Japanese equivalent to Walt Disney, who served as a major inspiration during Tezuka's formative years. Some of Tezuka's early works can be seen below.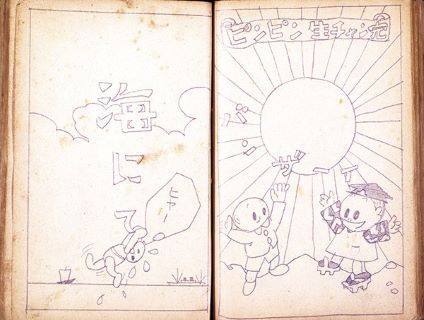 Tezuka Osamu's manga and animated films had a tremendous impact on the shaping of the psychology of Japan's postwar youth. His work changed the concept of the Japanese cartoon, transforming it into an irresistible art form and incorporating a variety of new styles in creating the "story cartoon". Changing the face of literature and movies, his work also influenced a range of other genres.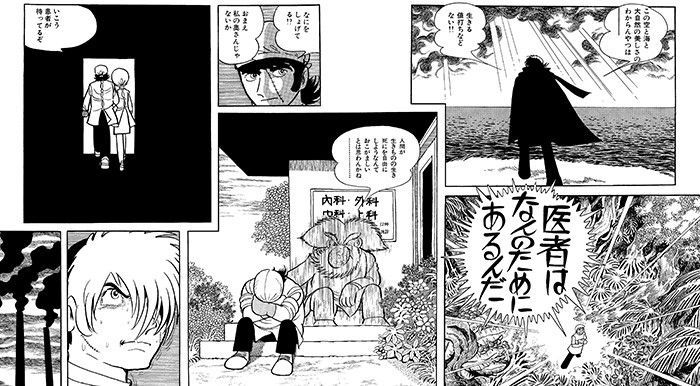 Below you can see Tezuka working on my favourite cartoon, Astro Boy.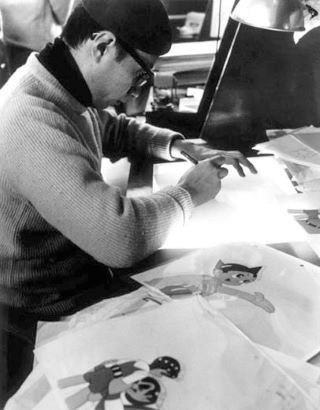 But who was Astro Boy?
The robothalloffame.org informs us the original Astro Boy comic book series was wildly popular and runs to almost 5,000 pages.
In 1963, twelve years after the comic book series was introduced, Tezuka launched a black and white animated TV series of Astro Boy. As Japan was recovering from the ravages of war, Astro Boy, a child-robot with super-powers, captured the imagination of a nation in need of hopes and dreams.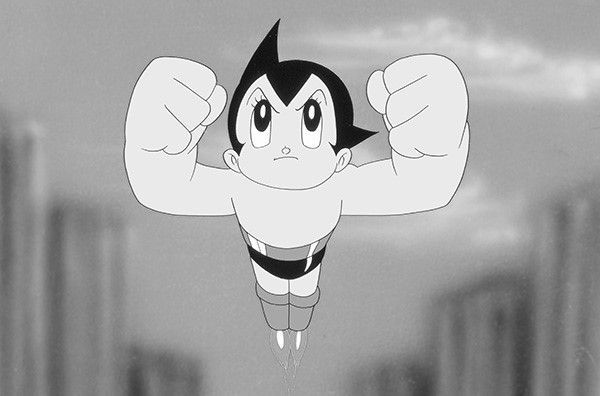 As designed by Tezuka, Astro Boy is a robot created by a brilliant scientist as a substitute for his son who was killed in a traffic accident. The scientist gives Astro Boy his super powers - eyes like searchlights, ears that hear for miles, fingers enhanced with lasers, limbs that fire rockets and the ability to fly!
But, along with these powers, Astro Boy also has a soul, a conscience and human emotion. Caught between humans and robots, Astro Boy experiences various difficult situations but grows up by overcoming the problems he faces.
Below is The Anime Encyclopedia, 3rd Revised Edition: A Century of Japanese Animation Hardcover – by Jonathan Clements and Helen McCarthy, (2015) and consisting of 1160 pages is a landmark reference of 100 years of Japanese animation and has Astro Boy on the cover, a testament to Tezuka's work.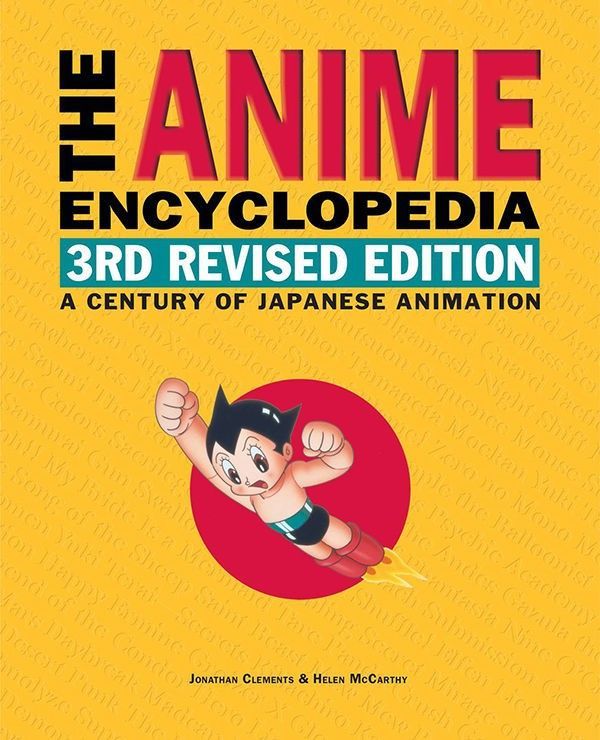 The original Astro Boy television series was broadcast in more than 50 countries and was so popular because "Astro Boy moves around the world, seeking peace and justice. He transcends nationality and ethnicity and freely crosses national borders. He eventually allies with anyone who stands for justice and fights against villainy." (Credit:Yuki Tanaka, apjjf.org)
Researching this post I have learnt that Astro Boy, who was quite complex, was the brainchild of Tezuka - someone quite brilliant. Unfortunately Tezuka died at the age of 60 from stomach cancer but he leaves behind an amazing legacy of over 170,000 pages of work.
"What is one man's life compared to the eternity of time and space? No more than a snowflake that glitters in the sun for a moment before melting into the flow of time." Osamu Tezuka
Just in case you need a reminder of the opening theme...