On Friday 22 March one of Australia's greatest landscape painters died aged 91 years.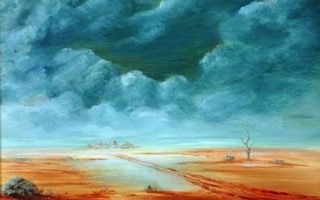 I had the pleasure some time back to spend a couple of hours Talking Painting with Jack Absalom in his gallery in Broken Hill. He was a lovely, gentle man and a wonderful artist who so generously gave time to anyone who wanted to talk about how to get that perfect image. Here he has captured the beautiful Olgas in the Northern Territory.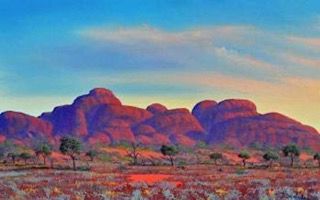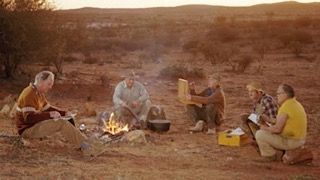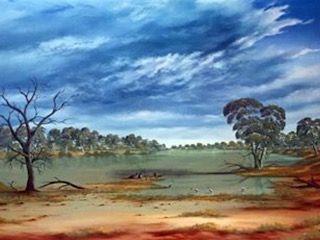 Vale Jack Absalom
Check out my previous blogs on the Brushmen of the Bush.
——————————- As a segue from Jack Absalom- this week I had a phone call from the last remaining Brushman of the Bush. I will reveal all about this tomorrow.