Introducing the Search Tool
I am thrilled to announce we now have a Search Tool on my website. This means that you can search to find information we have written about in the past.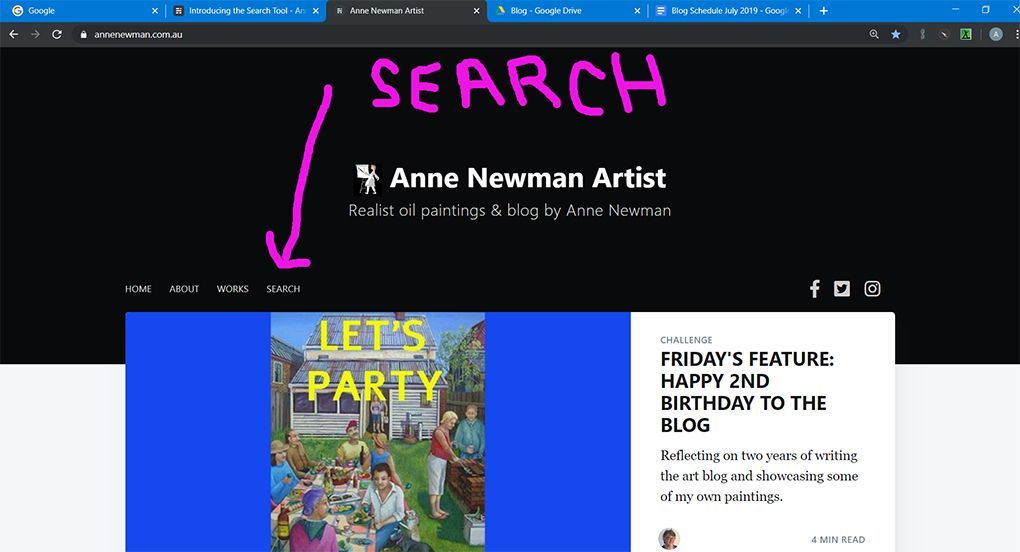 Of course all search engines rely on finding key words and for this to happen we as the writers have had to place the key words where the search will find them. In the case of my website the search tool finds key words that are contained either in the title of the blog or in an excerpt that has been written by us to summarise the content of each blog. If we haven not included the word you are looking for it will not appear in the list of searches.
If you search, for example Manet, you will not at this stage receive any results as we have not written a blog on Manet. I was as shocked as you probably are to know that we had "ignored Manet"and intend to rectify this by the weekend.
If your favourite artist or artistic style does not reveal a blog for you to read please let us know and we will add this information to our list of blogs to write.
If you are keen to try out the search tool to see if we have written on your favourite artist please go to my website by .... Clicking Here.
I'm very keen to get feedback on the look of the blog, the content we are producing and how you like ( or not like) the search tool on my website.
We've Got Mail
And now for something even more exciting than a Search Tool- A Birthday Party! The blog received lots of compliments over the past few days for reaching the grand age of "Two". We all thank you for your praise and can assure you that we love presenting you with creative works from around the world.
But what really takes the cake is that the Blog received a "You have Turned Two Birthday Card" created by Jane - accompanied by orginal verse!! Thank you Jane- just delightful!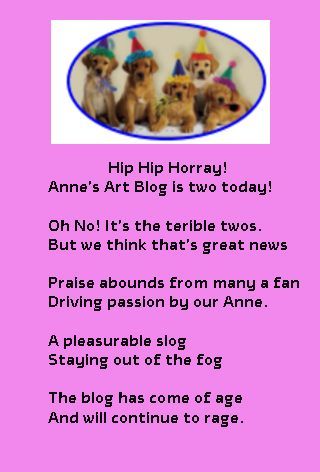 And from Julie in Melbourne we have two beautiful photos of magnificent white tigers at the Singapore Zoo.