Hover over Port Phillip Bay, Victoria, Australia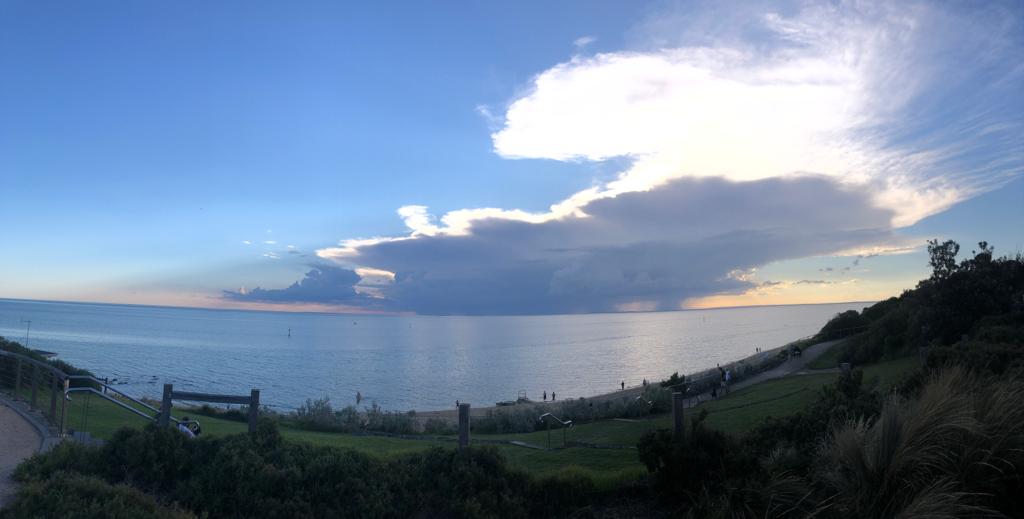 Port Phillip Bay which is the entrance to Melbourne, the capital city of Victoria has many beautiful vistas - one of which Jane was able to capture recently.
And overlooking the bay is the remarkable Winhover statue created in 2001 by Lenton Parr (1924-2003).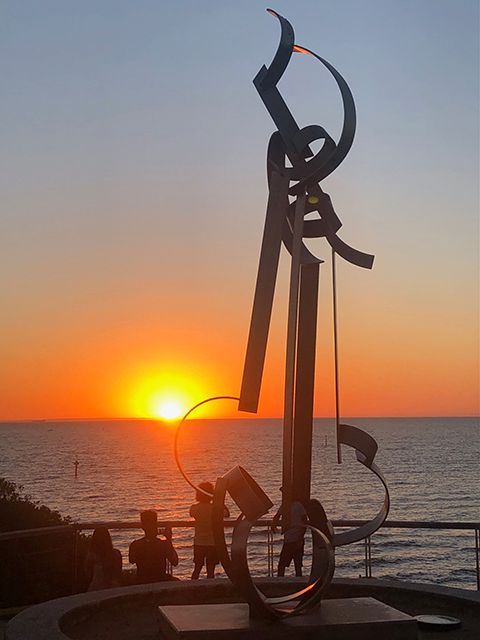 These abstract ribbon-like steel sculptures which Lenton Parr created in the latter part of his career were described by the artist as three-dimensional calligraphy. In Windhover, a dramatic stainless steel sculpture, there is a representation of cloud, wind and waves. The sculpture's vertical lines and arcs are evocative of the yachts often seen sailing out on the Bay.
Lenton describes 'Windhover' as an abstract sculpture which "for me embodies some spirit of the locality, a suggestion of aspirational ideals and of flight against the wind". The title derives from a poem by Gerard Manley Hopkins (1844-1889).
The sculpture is located on the Sandringham foreshore near to where Parr lived.1
Tomorrow we have a very special post involving the creation of a Japanese Garden that took place back in 1999 at a school which is situated on the east coast of Port Phillip Bay.
And Rowdy and I will be back very soon with more in our Coast to Coast series. Don't forget if you have a special coastal image to share, you can send it in (with credit details please) to hello@anart4life.com.
Credits
1. melbourneplaygrounds.com.au