Sunday 19 June is Father's Day in America and Britain and so today we want to send a huge shoutout to all those wonderful Dads around the world who make is feel loved unconditionally.
My favourite father painting is by American artist Mary Cassatt of her brother Alexander J. Cassatt and his Son Robert which I have shown before and you can see in the bookmark link below along with some other dad paintings.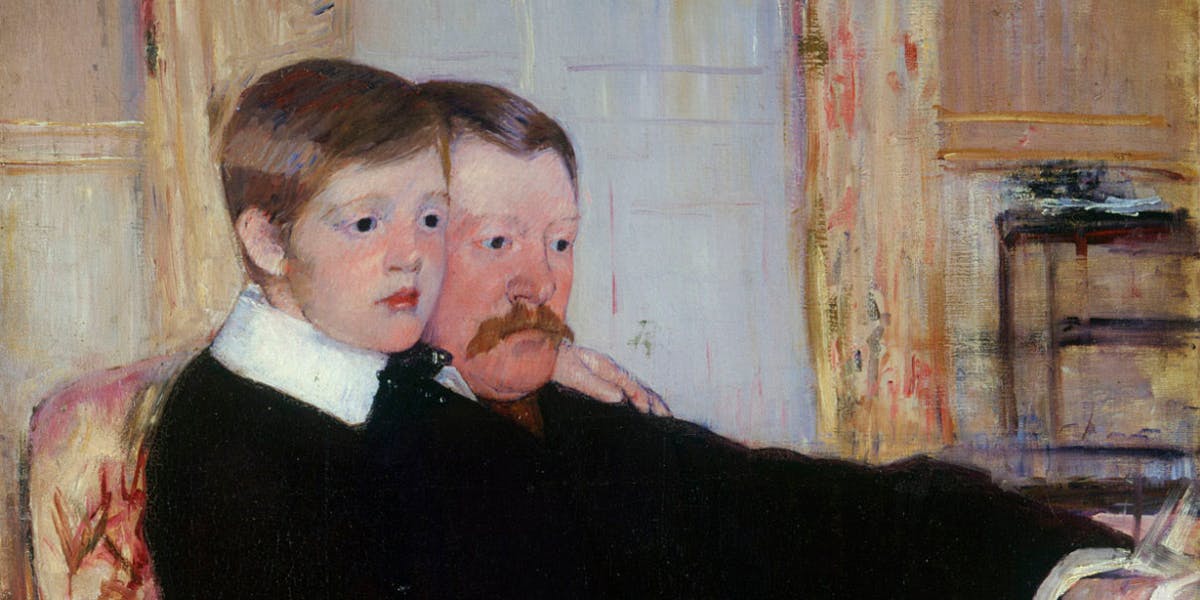 I'm also very keen on the work of Norman Rockwell and undoubtedly one of the best illustrators the world has known.
Rockwell illustrated for The Saturday Evening Post from 1916 until 1947 producing 321 covers for this famous magazine.
The illustrated painting below The Facts of Life was published on the cover of The Saturday Evening Post in 1952 and no explanation is required as the boy's expression says it all!!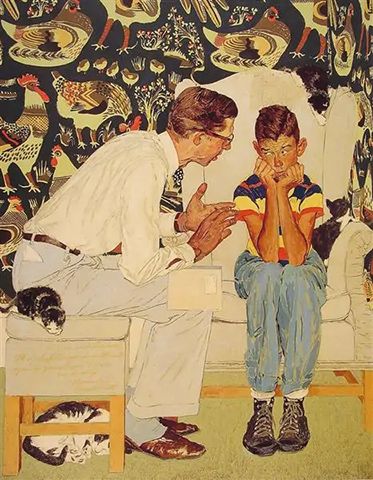 Although the art establishment didn't take Norman Rockwell seriously as an artist during his lifetime, today, he's earned a reputation as one of the defining artists of his era. There's no denying his skill, or his knack for capturing cute, whimsical moments of everyday life—at least of a certain portion of the population. But regardless of race and social status, anyone can relate to the timeless emotions captured in his work.1
And I love A Special Moment With Dad - a watercolour painting by Marilyn Smith which was placed 2nd in the Father's Day contest on Fine Art America 6/12/18.2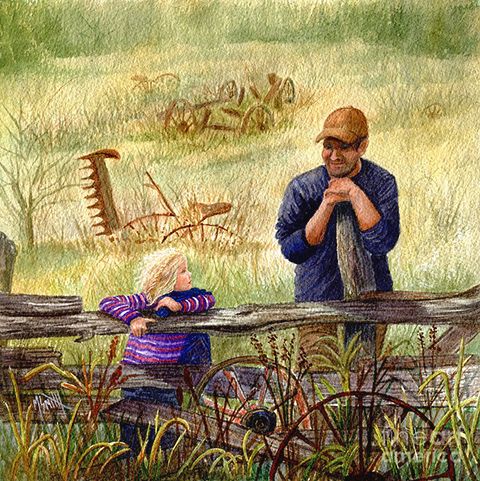 As Marilyn explains:
This enamored Dad and his delightful, adorable daughter are taking in their surroundings while sharing a special moment at the family cabin near the Strawberry Pinnacles in Duchesne County, Utah.
Judging by their expressions, I think they have a mutual admiration society between the two of them!2
Take a little time today to think of your Dad and all the Dads around the world many of whom are fighting to keep those they love safe from harm in so many different contexts.
Thank you Dads!
Credits
theartgorgeous.com
pixels.com