Home is Where the Tulips Grow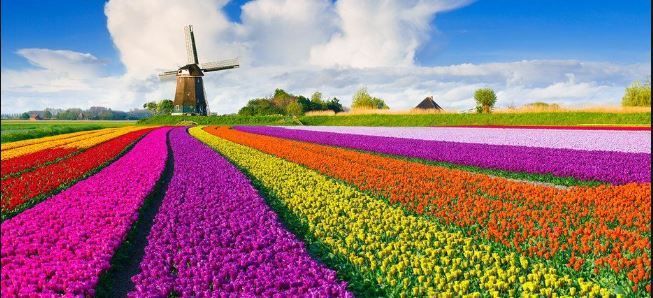 Jane has taken the time to respond to my invitation to express ideas about What does "Home" mean to you? These are her words.
I was born in Australia and have Dutch parents. We spoke English at home, but I did pick up some Dutch over the years. We kept some Dutch customs, but my parents were keen to adopt Australian ways. I felt very Australian.
Perhaps this was one of the Dutch  customs Jane's family engaged in. It is The Tulip Folly painted in 1882 by Jean Leon Gerome.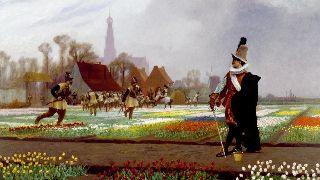 Or maybe it was this: the great Aussie barbecue. This painting by moi.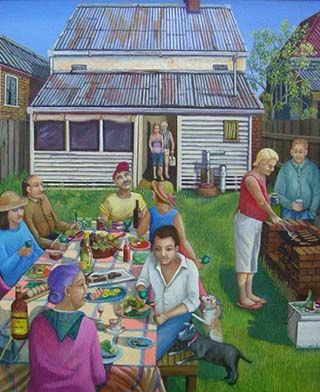 Back to Jane.  
When I was 17 I travelled to Holland for the first time to attend my grand parents 45th wedding anniversary. As we were coming in to land at Schiphol Airport, Amsterdam, I looked down to see the patchwork of small, tidy and colourful fields and knew I was arriving home - it was a strange feeling. Settling in with my relatives in Rotterdam also felt so natural - even though I'd never met them before.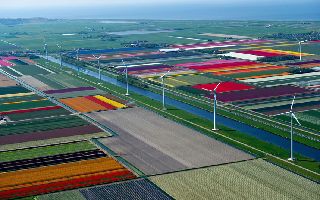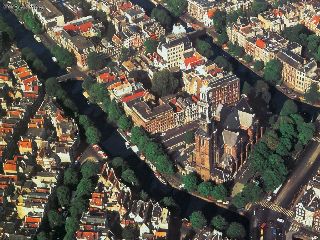 Jane settling in with her relatives I imagine, would be like this delightful scene by Jan Steen.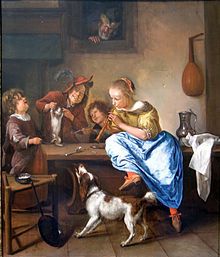 When I travel around the world I often meet Dutch people: the Dutch are great travellers. I even met a young Dutch man at William Creek in outback SA where the population is only 12!
Of course we know what great travellers the Dutch are as exemplified by Jane's travels and those of her countryman Abel Janszoon Tasman (1603–1659), a Dutch explorer and merchant, best known for his voyages of 1642 and 1644 in the service of the Dutch East India Company. He was the first known European explorer to reach the islands of Van Diemen's Land (now Tasmania) and New Zealand, and to sight the Fiji islands. (Wikipedia). Below is a painting of Abel Tasman, his wife and daughter thought to have been done by Jacob Cuyp in c1637.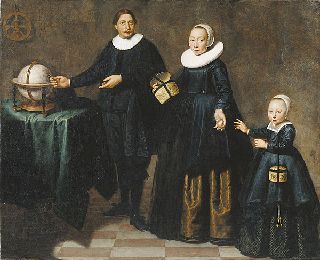 I love hearing the Dutch language spoken and always feel a little touch of home - strangely I don't have the same feelings when I hear an Aussie accent, although I always know they will be friendly and have time for a chat.
I can just see Jane chatting away to her cavalier as shown here in the Vermeer painting De Soldaat en het Lachende Meisje which I think translates as Officer and Laughing Girl.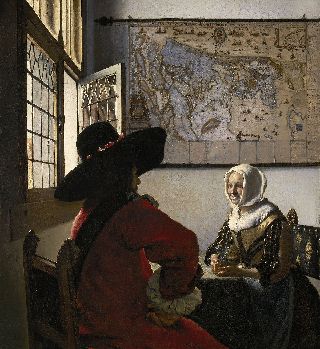 Of course my little unit at Sandringham, Victoria, Australia is very definitely home and as much as I love to travel, I also love coming home to my own speck of Mother Earth.
And here is Jane on The beach at Sandringham as perceived by Girolamo Nerli. Jane is under her parasol protecting her beautiful Dutch complexion from the harsh Australian sun.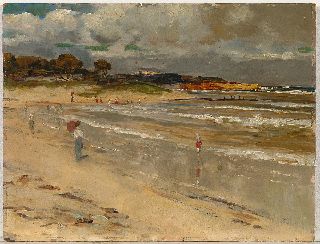 Out of interest- Girolamo Nerli was an Italian artist who migrated to Australia and had a great influence on the Australian painter Charles Conder.
Thank you Jane for sharing these thought about Home.