I have said before how much I love painting grass and I love paintings of grass. But how does the artist do it? Paint every single stoke? Yes sometimes. I am constantly looking for more effective ways to paint the grass in my paintings and I constantly study paintings of grass to see different effects and how they were done. I am talking about oil paintings not painting with acrylic paints or water colour which are not my medium.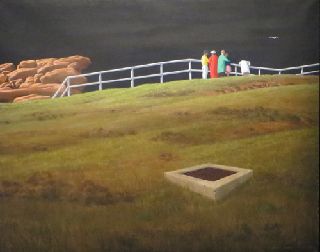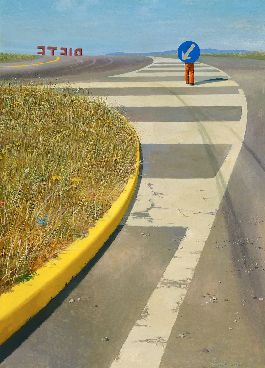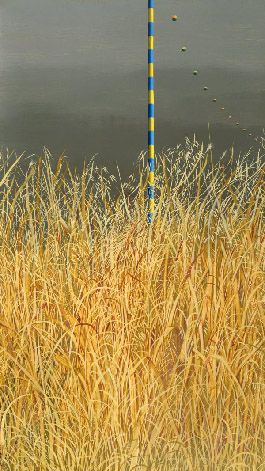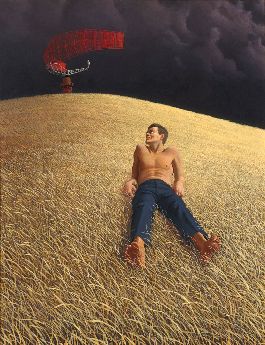 If you want to see more of the paintings of Jeffrey Smart check him out here. One word: Brilliant.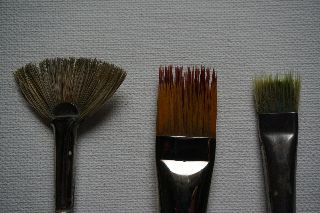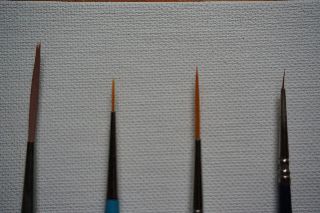 Liners usually have longer hair than other brushes though you can see I have tiny liners as well. They are used when you want to maintain a certain width in the strokes. Importantly the brush doesn't belly out in a teardrop shape. The longer hairs hold more paint so you don't have to refill as often.
Liners are also used for painting leaves and rigging on ships (hence the name rigger). I have many other brushes I use for foliage which I'll show you soon. Some of them I have crafted for a particular purpose.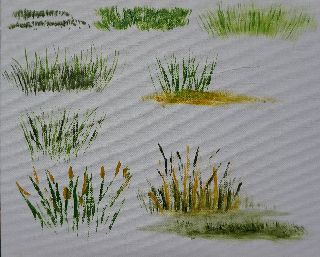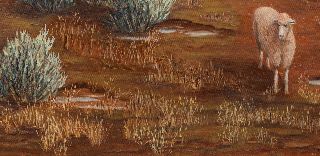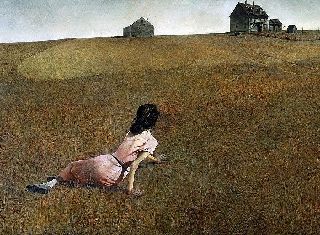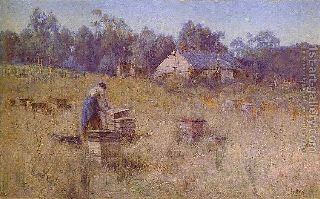 This Blog has only been a snap shot into grass but I hope you can see how important grass is to a painter and to be able to paint it just the right way is a constant goal. As you go on your morning walk take time to look at the grass as you go by. The blades are like snowflakes- not one is the same. I particularly love it when the grass struggles up between the rocks and bricks. And there is my segue to my favourite topic.
It is no secret that I love bricks, love looking at them and love painting them. I'm nearly ready to let you into my world of clay and mortar! Soon!