Gaudi's gorgeous creations
While we're visiting The Alhambra in Spain we might as well drop into Barcelona and take a look at the incredible, the amazing, the absolutely awe inspiring works of Antoni Gaudí (1852 – 1926). Gaudi was an architect from Reus, Catalonia, Spain and like so many of the artists and works we have looked at over the past few blogs, Gaudi was influenced by nature and mathematics. And yes, those pesky fractals!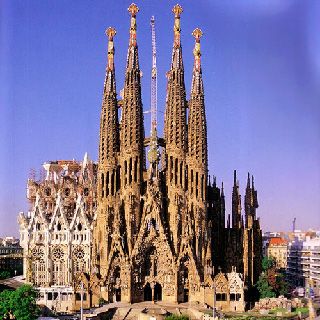 The Church is still under construction 92 years after Gaudi's death and 136 years after the building was started in 1882! Gaudi's designs are being followed as far as is practical, but as Gaudi constantly altered the details as the building progressed, had he lived to complete it I think it would have looked very different.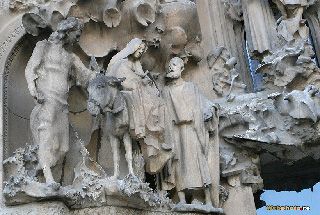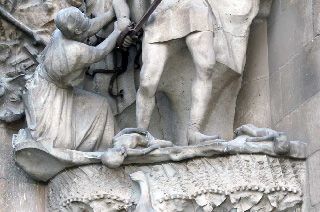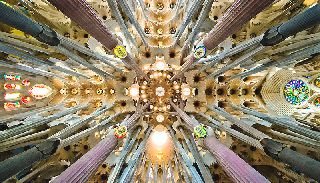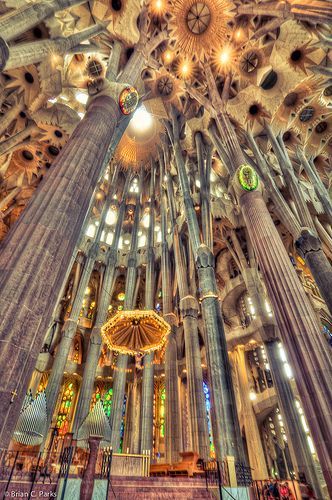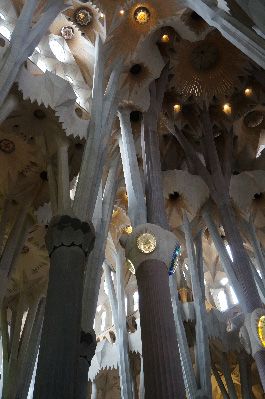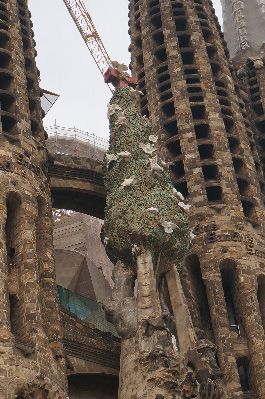 This photo, taken by me, also shows the continuing construction equipment that has been so much part of the on-going mechanical architecture. The basilica is a living monument to Gaudi!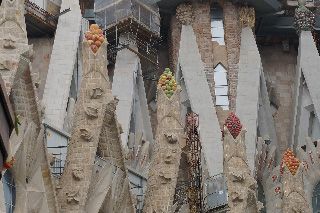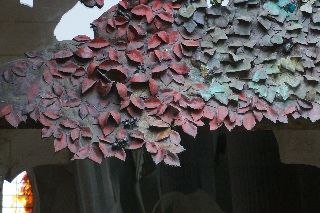 He considered every detail of his creations and integrated into his architecture such crafts as ceramics, stained glass, wrought ironwork forging and carpentry.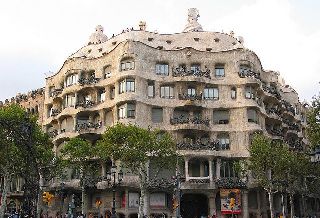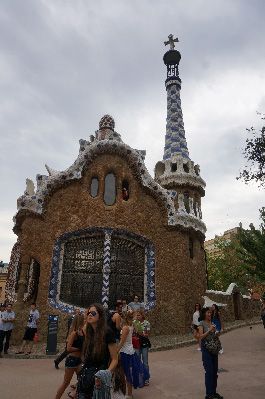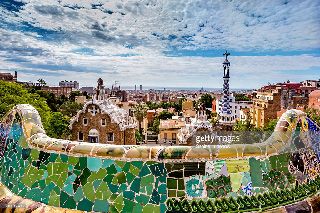 Where to next? Well a natural segue would be to drift across to meet
the English textile designer William Morris, whose works influenced Gaudi. William Morris is another one of my personal heroes. But then while we are in Spain should we tackle Picasso? Or Dali? The latter apparently loved Gaudi but Picasso hated his works from all accounts. Tune in tomorrow to see where we end up.