FRIDAY'S FEATURE: HAPPY 2ND BIRTHDAY TO THE BLOG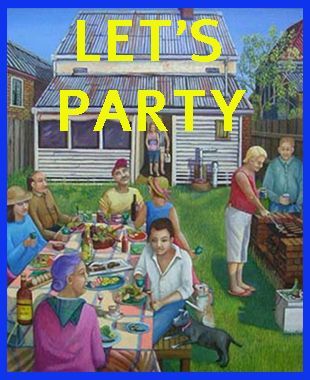 Yes - Our Art Blog is Two Today! What a wonderful way to celebrate Friday's Feature.
Our Art Blog was born on the 8 Novemebr 2017 and in that time we have written 674 blog posts!! I am immensely proud of this effort which is the result of a team working together often over very rocky terrain!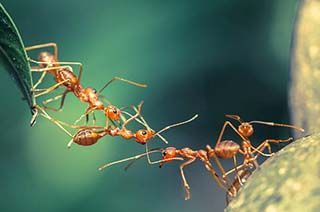 Let me thank the team because without them there would be no blog.
A huge thank you to Matt Cameron (from WebsitePlus) who works daily behind the scenes to keep the blog running and looking like the perfect baby we think it is!! Matt has been very busy lately making some improvements to the blog features but more about that later: watch for the announcement.
To Jane and Caroline I owe so much. As you know they write fantasic blogs on a regular basis but they also act as my sounding board on all kinds of issues. They are both amazing at keeping us on track because believe me sometimes I do wander off into the bush- and not only metaphocially speaking!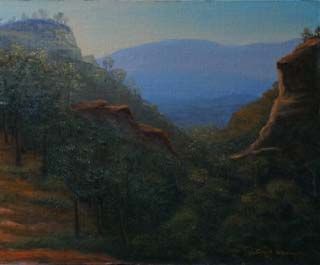 A very special thank you to all the subscribers for supporting us. We aim to bring you interesting, stimulating, challenging posts about All Things Art and the growing numbers of subscribers and Twitter followers indicates we are getting it right.
To those of you who write to me with responses and suggestions - thank you, thank you, thank you. Your contribution gives the blog a quality that would be missing without your wonderful comments and ideas. I was going to list all the contributors but our list is quite long and I feared I might forget someone. We appreciate the effort many of you make to respond to the content and to make suggestions. Please keep your ideas rolling in.
There have been critics. And a few have turned their backs on us. Yes - cats are very discerning but I think they have their noses out of joint because I haven't done A Cat Blog!! I promise to all cat lovers - a cat blog is coming up very, very soon.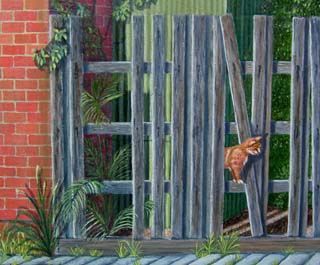 But mostly the news has been good and of course the dogs just love us.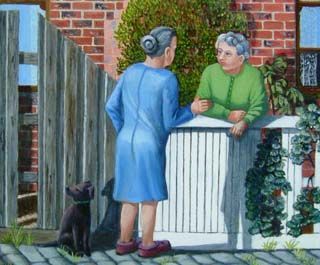 And we have many good reasons to celebrate.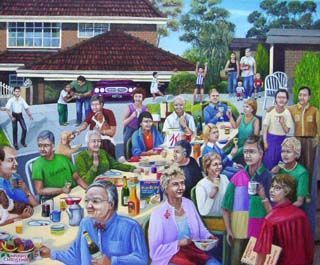 Fortunately we haven't been taken to court.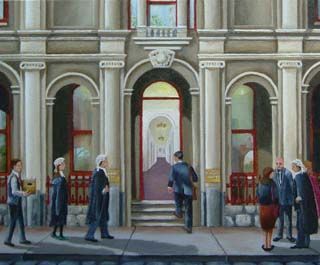 But sometimes we have had to change our minds and move things about.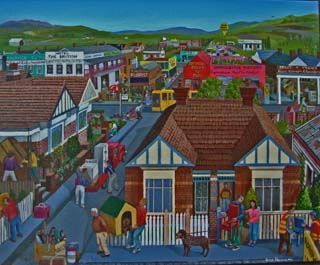 A special thank you to everyone who congratulated us for keeping the blog rolling out while Jane and I were both away. It doesn't matter where we are in the world the blog will be posted: on a cruise, enjoying the English countryside, staying in an Italian village.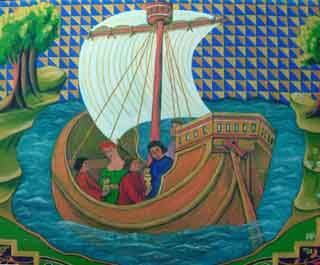 Caroline is now on her well earned holiday but a special thank you to Caroline and to Matt for keeping the house and garden in order while Jane and I were out of the country: me in England and Jane in Scandanavia, Belgium, Holland.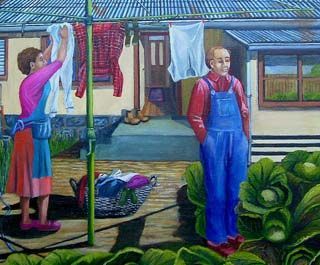 And speaking of travel - Jane is off to Thailand very soon. You can look forward to some blogs showcasing some of her wonderful photographs and detailed descriptions.
And when your blog gets to be TWO YEARS OLD you bring in some furry friends to sing:
Happy Birthday.
All paintings in today's blog by Anne Newman.