Today Jane writes about her Four Favourite Fountains.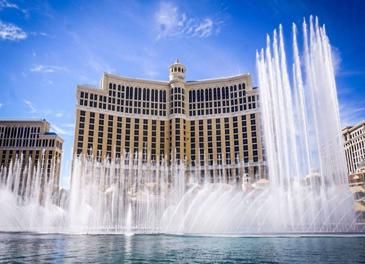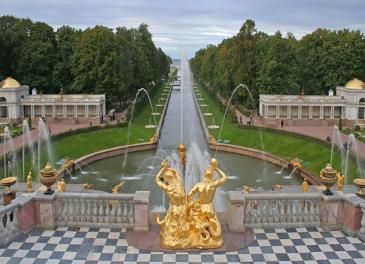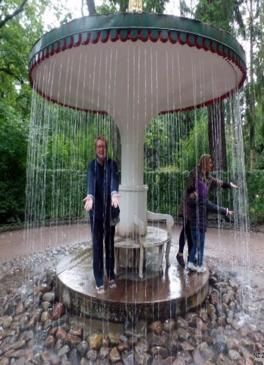 Today, the Peterhof ensemble amounts over 150 fountains and 4 cascades. Every year thousands tourists from all over the world visit this Capital of Fountains to enjoy the unforgettable miracle, as Peterhof has been regarded throughout its history.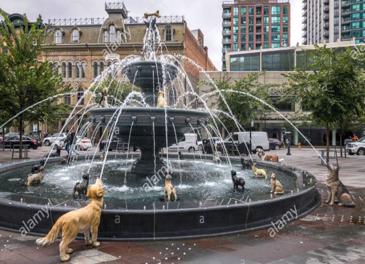 The two-tier fountain showcases life-size cast-iron statues of 27 dogs and a cat. The dogs are all looking up towards a large bone perched on the fountain's peak.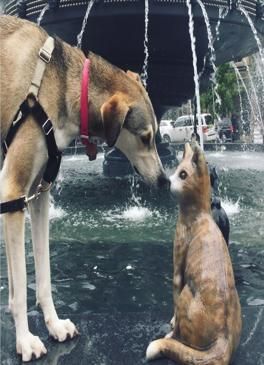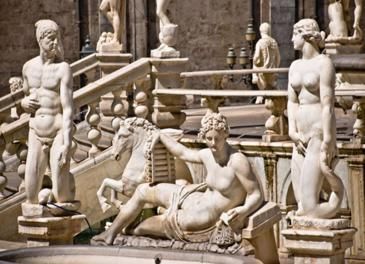 In the 16TH century, the people of Palermo looked at the half-dressed statues and identified them with the corrupt officials in their city hall. It was therefore know as the Square of Shame. The town planner must have had a sense of humour as the Square is surrounded by 3 palaces and a church.

In reality the statues were meant to represent mythological figures such as the gods on Mount Olympus and thankfully, the Pretoria Fountain remains visible to this day, in its shameless magnificence.