For the love of the outback
If you are a regular follower of the AnArt4Life blog you will know that Jane and I have been travelling through country Victoria and up into outback New South Wales as far as the amazing Silver City mining town of Broken Hill.
We also had the opportunity to visit Mungo National Park which was magical beyond belief and I will produce a separate post to share this amazing experience.
Thanks to Andrew you have seen posts on his wonderful collection of Hugh Schulz paintings. Another name closely associated with Broken Hill is our friend and member of the blog team - the remarkable John Pickup.
Both John and Hugh were members of the painting group The Brushmen of the Bush - along with Jack Absalom, Pro Hart and Eric Minchin.
You can read a little more about how the Brushmen of the Bush formed in this past post on Pro Hart.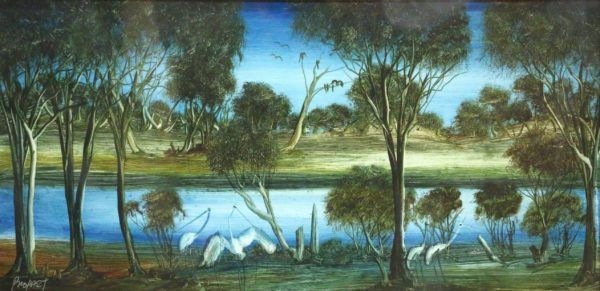 Regular followers will know John Pickup and his works very well and also know that he is not only one of Australia's most loved and respected painters he is equally famous for his work as a radio broadcaster with the ABC. Two years ago John received the Medal of the Order of Australia in the 2020 Australia Day Honours.
Whilst I love listening to his beautiful radio voice when we have our regular phone catchups and the fact that he never falters when giving an account of an incident from his rich and bountiful life - it is the joy of seeing a John Pickup painting that stirs my love of outback Australia.
My favourite John Pickup painting will always remain The Boundary Rider as it embodies the spirit of outback Australia most dramatically with John's rich palette of colour and texture providing an evocative visceral narrative to the composition.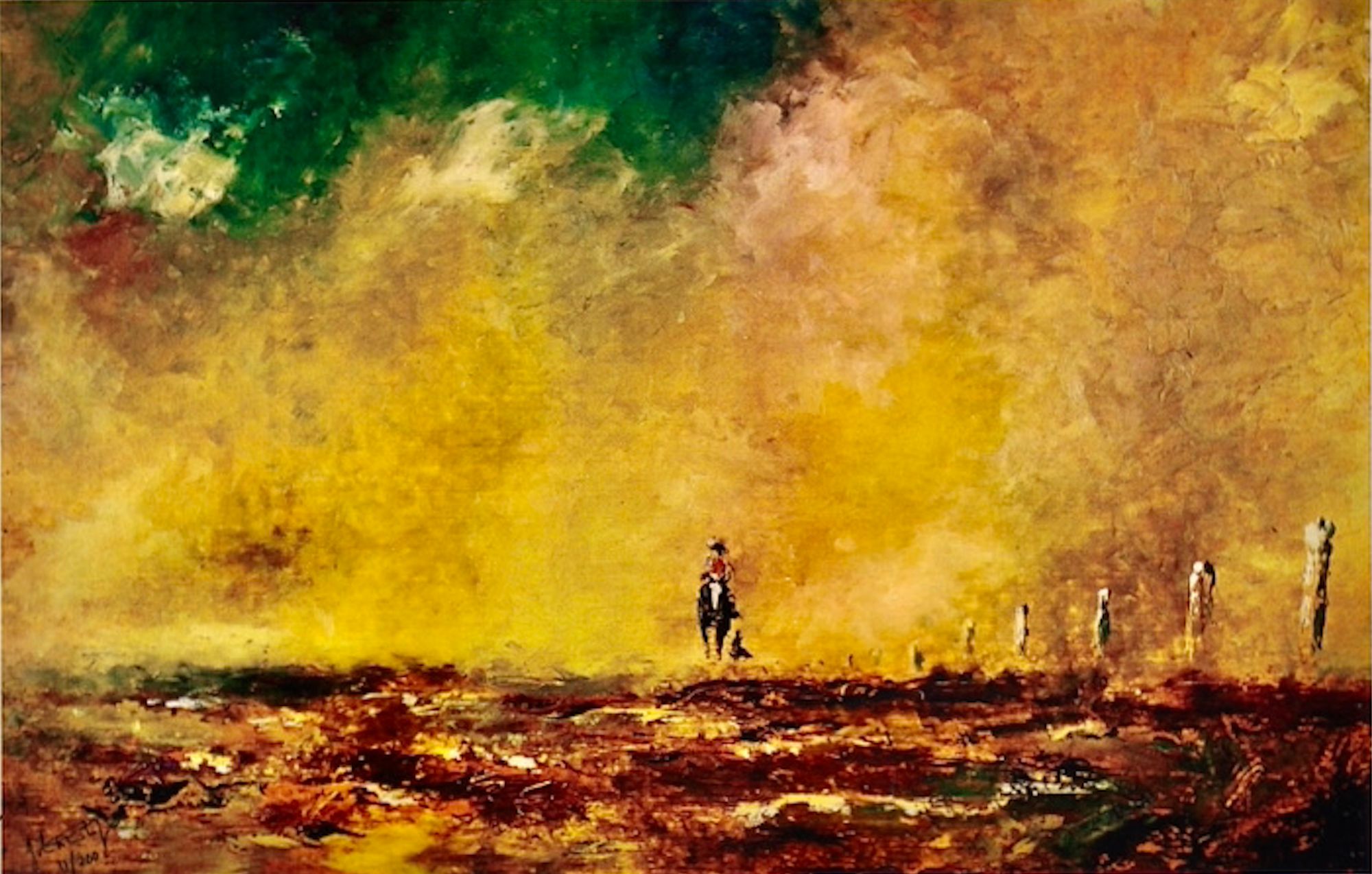 You can check out more of our past posts showcasing John Pickup paintings by following the bookmark link below which contains all the links you need to feast on these works of outback Australia.

Tomorrow we leave the outback and will let Monet remind us that winter is fast descending on the southern hemisphere.