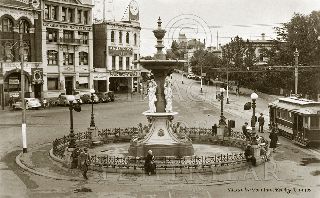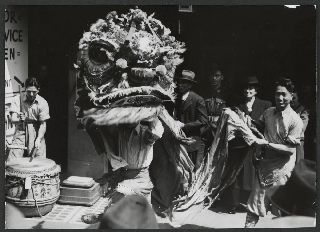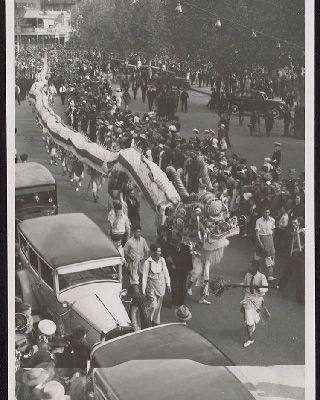 Loong is entirely handmade and is the oldest imperial dragon in the world. He took part in the procession in Melbourne to celebrate Federation in 1901. I believe Bendigo's festival is the longest (pun intended!) cultural celebration of its type running in Australia. Here is an image of Loong's head.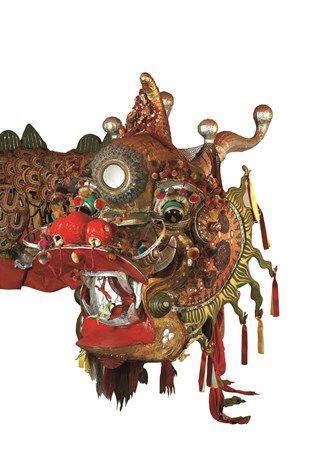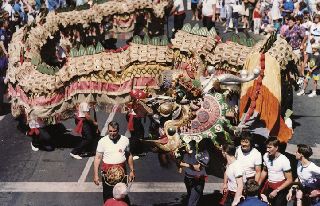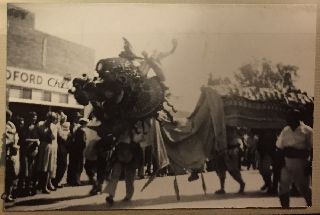 Loong (whose name simply means Dragon) was retired in 1970 though he did make an appearance, I believe, in the parade in Melbourne in 2001 for the Centenary of Federation. He is now permanently on display in the Golden Dragon Museum in Bendigo.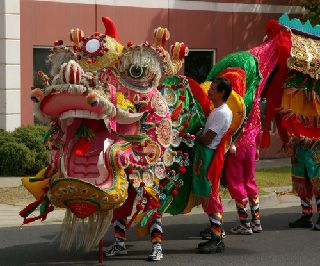 (Ref: By Richard Hill, CC BY 2.5, https://commons.wikimedia.org/w/index.php?curid=38094808)
Sun Loong was made by a traditional dragon maker from Hong Kong, the Lo On Kee (羅安記) owned by a man called Lo On (羅安). He undertook to build Bendigo the longest imperial dragon in the world at 100 metres (330ft).Here he is making his way through the streets of Bendigo.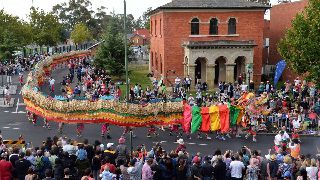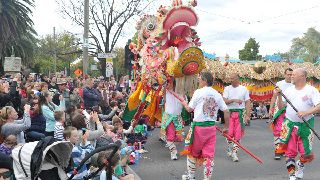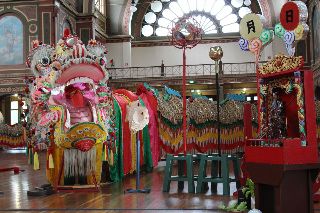 (Ref:ABC News: Bang Xiao)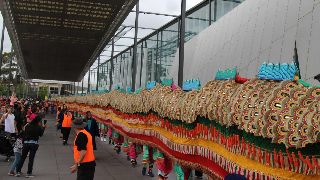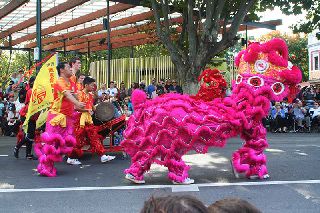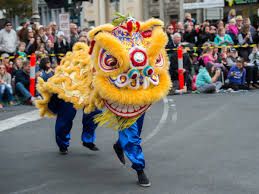 Chinese dragons, a symbol of China's culture, are believed to bring good luck to people. The longer the dragon in the dance, the more luck it will bring to the community. The dragons are believed to possess qualities that include great power, dignity, fertility and wisdom. Although the dragon's appearance is fearsome and bold it has a benevolent disposition and is seen to represent imperial authority. (Ref: Wikipedia)