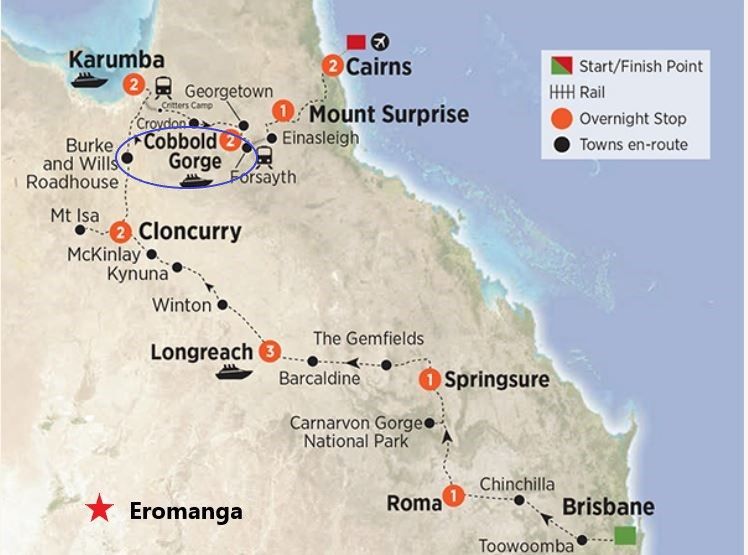 The gateway to Cobbold Gorge is accessed from Forsayth, in North Queensland, by a bone shaking 1 hour drive in a 4WD coach. The gorge was discovered in the 1990s by the Terry family, who still own the property, enjoyed by their family and friends until the word got out!
The gorge is only around 10-12,000 years old, that's young in geological terms! It was easy to see why it was hidden for so long during our helicopter flight - the area is quite flat, interspersed with many rugged narrow sandstone crevasses.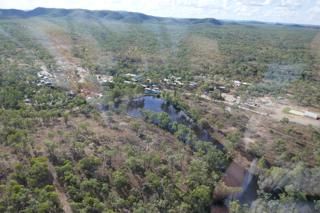 Cobbold gorge is only around 2 metres wide with 30 metre vertical walls, fed by several springs keeping the water level constant in the dry season allowing flat bottomed electric boats to glide silently along, where we saw freshwater crocodiles and a tortoise sunning itself on the bank.
The nearby Robertson river was bone dry and very wide - to our surprise water still flows under the river bed and provides all the water for the lodge, restaurant, accommodation units and camp sites.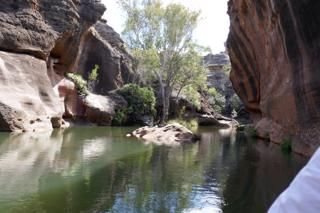 We crossed the glass bottom bridge during our walk through part the gorge, where our guide, Graham pointed out bushes and trees the indigenous people used for food and medicines, as well as a small native bee hive - did you know there are around 500 native bee species in Australia?
Around 12,000 people visit the gorge annually, now part of a 4,720 hectare nature reserve, protecting rare plant species and forms important wildlife corridors and catchment linkages.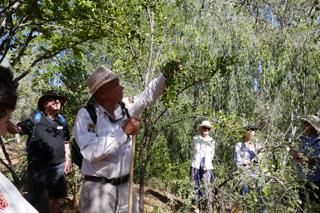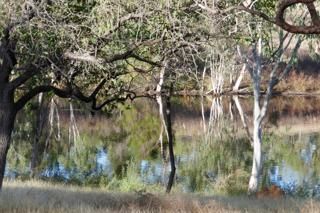 Despite the bone shaking drive, it was a thrill to see this gorge, such a recent discovery and hidden away in outback Queensland.
Credits
1. My own photos