Anne recently featured Amadeo Modigliani as part of her celebration of the Jewish festival, Passover.
He was an Italian painter and sculptor who worked mainly in France. He was born on 12 July 1884 and died of tubercular meningitis on 24 January 1920.
You can read Anne's post by clicking the bookmark below:

As you will see from the dates above, Modigliani had a relatively short life, dying at the age of only 35.
But he certainly lived life to the full in his short lifetime, painting, drawing and sketching constantly, reading poetry and creating stone sculptures. He was greatly influenced by African sculpture, which is reflected in his own sculptures, and also in his portraiture.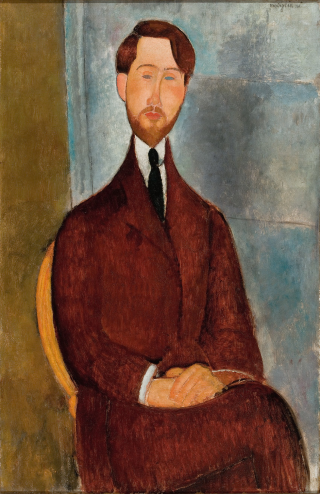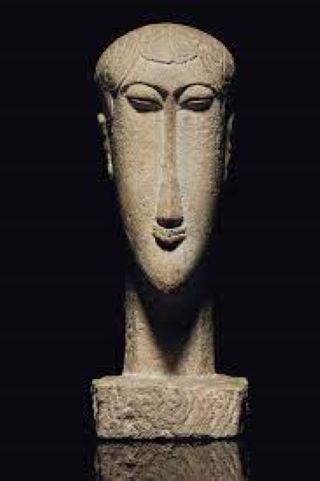 Modigliani lived a tortured life, being ill with tuberculosis for much of his adult life, which he tried desperately to cover up for most of the time.
To make matters worse, his modern style of elongated figures did not take well with the public during his lifetime. Further, many of his nude pictures were extremely controversial which also did not help his reputation. His first solo exhibition was shut down by the police on its first day, until his "obscene" nudes were removed from it.
It seems that he and his work were very misunderstood. For example, a common question about his work is "Why did Modigliani often not paint eyes properly?"
His answer was: "When I know your soul, I will paint your eyes." 1
But today his work has come into its own. His modern style in both sculpture and portraiture achieves incredible sums at art auctions.
Take a look at the following video from "Arts&Emotions" and you can make up your own mind as to whether you like his style or not.........
Drop us a line in the comments box below with your opinion......!
Footnotes
Modigliani.org

With thanks to Arts&Emotions for sharing with us another of their wonderful videos, set to classical music.