When I saw Anne's post on the Angel of the North, I was immediately reminded of Christ the Redeemer sitting atop Corcovado mountain with arms outstretched overlooking the city of Rio de Janeiro, where the locals refer to it as Cristo Redentor.

It is amongst the tallest statues of Jesus in the world however I was amazed to learn that at 30 metres high, Wikipedia ranks it as quite a baby at number 126 on its register of tallest statues.

Why is it, we are so familiar, then, with this particular statue? Only around 3 million visit it each year, compared to the 33 million attributed to Angel of the North.


As we saw in Anne's earlier blog Light Boat Horse on the shore at Wells next the Sea,  it would not suit Christ the Redeemer to be located at the edge of say, the beach at Copacobana – the home of revellers, street parties and lined with night clubs. A lot easier for the construction team, but the impact lost and the symbolism eroded. I doubt it would have been declared one of the New Seven Wonders of the World in 2007.
Another factor may be accessibility and the connotation of a pilgrimage - these days it is easy to make the journey using escalators up the mountain, but prior to 2003, it was quite an undertaking - a train, a steep hike and finally 200 steps.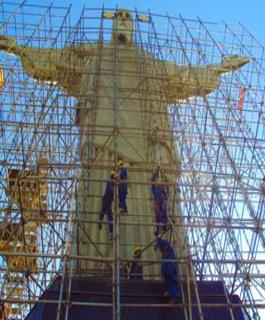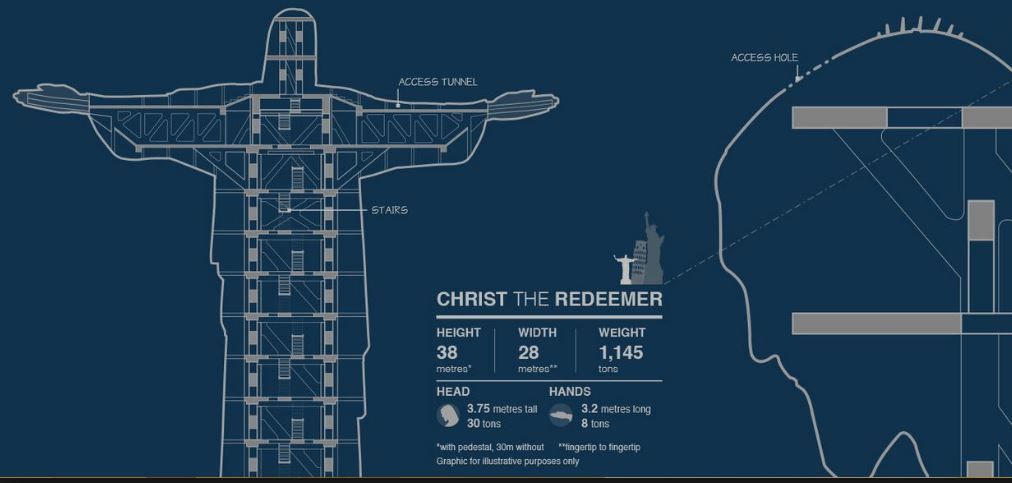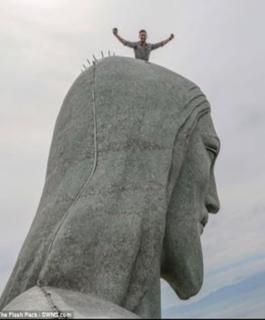 Christ the Redeemer was designed by Brazilian engineer and architect Heitor da Silva Costa. Born in Rio de Janeiro in 1873, he won the statue design competition, but the open-arm design may have been the idea of artist Carlos Oswald(1882-1971), who helped da Silva Costa with the final sketches and French sculptor Paul Landowski (1875-1961), who made scale models of the design and separately sculpted the head and hands.  As the structure would be open to the elements of wind and rain, additional construction guidance was given by the French engineer Albert Caquot (1881-1976).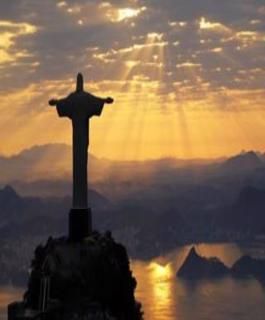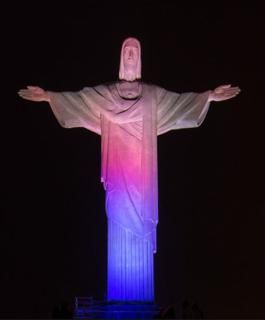 A chapel is located at the base.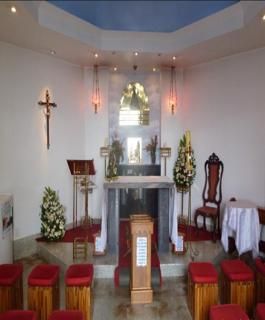 It is prone to numerous lightning strikes, each year. In 2008, an enormous thunderstorm damaged the head, eyebrows, and fingers. Later, in 2014, lightning hit and broke one of Christ's fingers.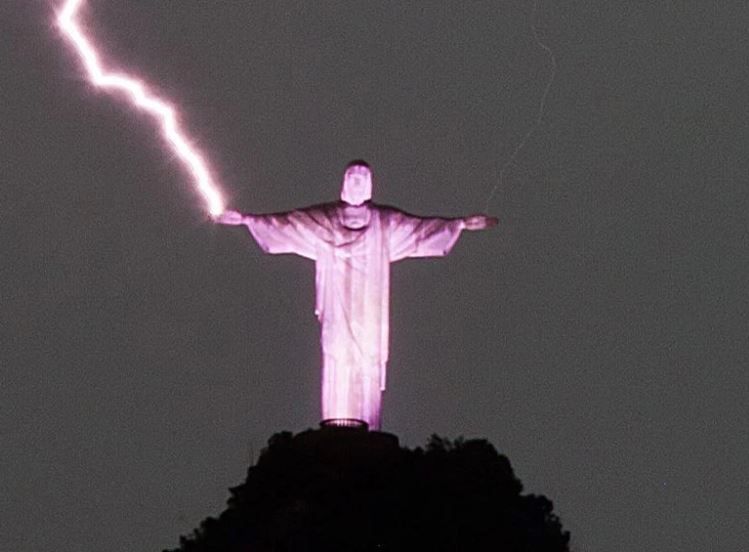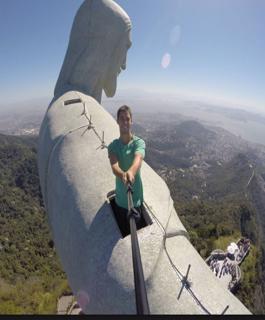 While the Angel of the North is connected to recent history, Christ the Redeemer is steeped in religious symbolism – the outstretched arms of the Christian Latin cross is profound, yet its simple design can be traced back to ancient Greece. Christ the Redeemer announces to the world that Rio de Janeiro is a Christian city.
Christ the Redeemer overwhelms - the form of a cross in the sky, designed with human proportions but of super-human or superman size - are you surprised it is only as tall as the Merlion situated along the Singapore marina?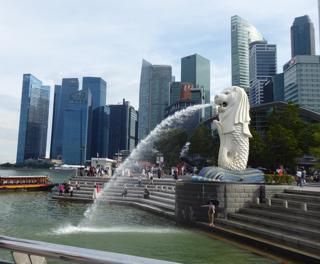 As they say in real estate location, location, location! - it has the wow factor.