Can artists change their minds?
Yes they can. And in fact they do it all the time. I have met many people who want to paint but are frightened of making mistakes: drawing or painting something that looks wrong. There is a myth that good artists get it right the first time. There is also a myth that artists don't cheat but more on that in another blog!
If you watch the BBC One production Fake or Fortune you will know how often a painting belonging to a famous artist shows many attempts to "get it right" under layers of paint.
The correct word is Pentimento which refers to a change made in a painting though not to a complete alteration to a different subject. It doesn't include "fixing" up your father's unfinished paintings for sale after he died as apparently done by some of John Constable's children.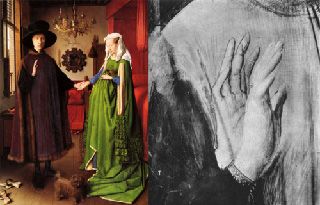 There is a very good article on pentimenti on Wikipedia
But why do artists change their minds? One reason is that it isn't easy to get the exact image an artist will have in their mind. Photographers take numerous shots to get one perfect photo. A painter has to re-sketch or repaint. You start with an idea and an image of that idea in what I call the MindStudio. But sometimes (often with me) when you start to paint things don't look right so they have to be changed.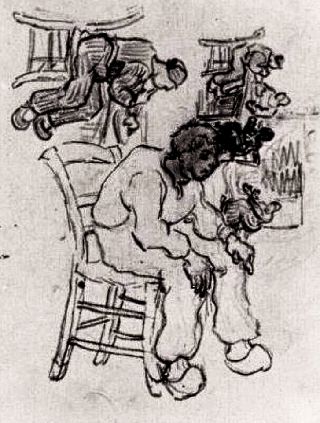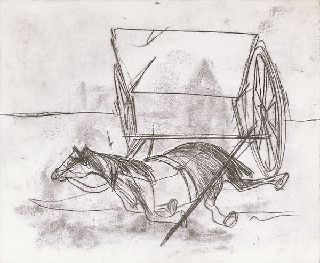 It was known that Nolan had trouble drawing heads. This sketch says it all!! A headless artist!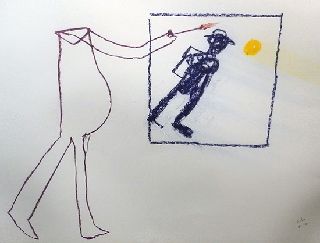 Personally I find hands very difficult and will put them in pockets and behind backs!!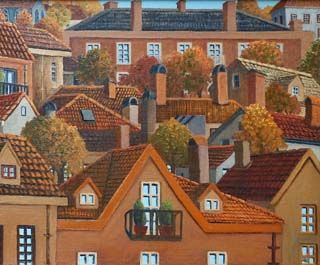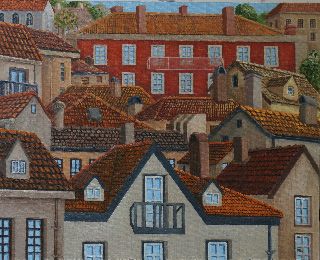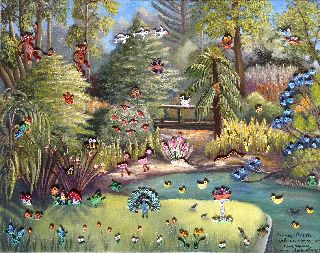 The PaintAlong videos I posted on Facebook under Painting the Town show how many changes I make to keep improving the composition.  I've moved the river three times, constantly altered the planned positions of the cottages and I haven't started on the people!
In this early plan you can see the planned positions of the cottages.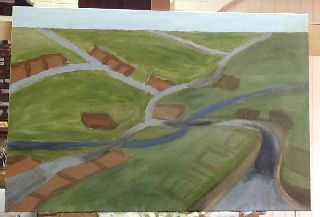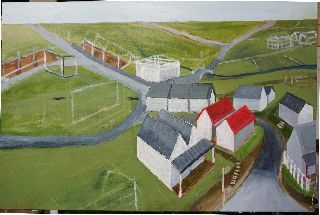 You can see the river is now in the middle of the painting fading away beyond the town. Its old course has become a road. Study the painting to spot the changes in my thinking.