Camille Claudel (1864–1943) is probably better known for her close relationship with Rodin than for her own works. So today I will showcase some of her sculptures so that you can appreciate her prodigious talent. I am deliberately leaving out too many details of her tortured and tragic life. Here she is in the 1880s in the studio she shared with her friend the English sculptor Jessie Lipscomb. Camille is on the left.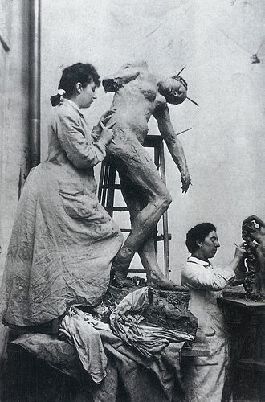 La Petite Chatelaine is exquisite and such a contrast to the horrendous life Camille was living. And the sculpture is also one of contrasts from the thick hair to the delicate facial features.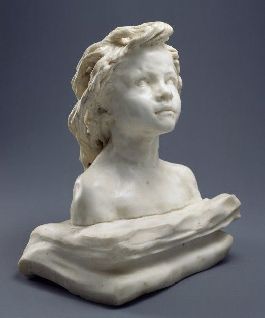 L'Abandon is one of Camille's sensual bronzes and the emotions it emits are palpable.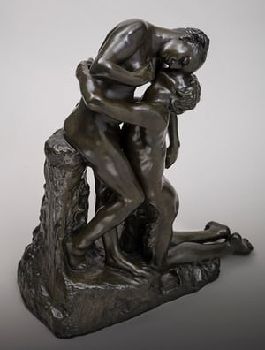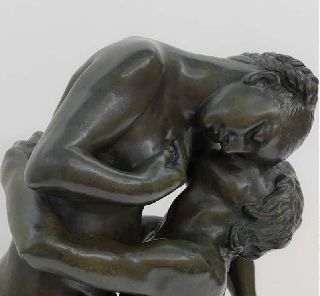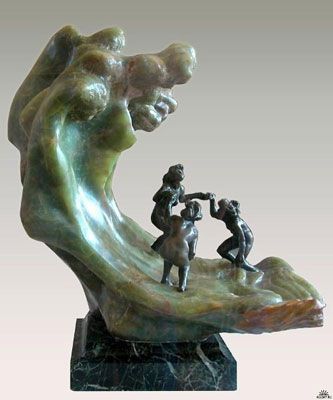 I will quote from the Musee Rodin to give you a complete appreciation of the work.  
Shown in its plaster version at the Salon in 1897 The Wave, like The Gossips, was made almost entirely by Camille Claudel herself. The three identical small female figures all bend their knees at the sight of the huge wave of onyx marble about to break over their heads. It may be seen as an image of destiny, as found in several other works by the artist during this period.         Stylistically, the choice of semi-precious materials, like onyx marble, shows Claudel's affinity with Charles Cordier and with her contemporaries' attraction to play of colour and the natural polychromy of materials. Here the bronze dialogues with the greens of the stone.     Influenced by Japanese art, similar in colour and form to Hokusai's famous woodblock print, The Wave is a decorative work that gives priority to light and heralds Claudel's later series – her Chimney-pieces (Deep Thought, Fireside Dream) – in which the combinations of materials play such a fundamental role.  (Ref: http://www.musee-rodin.fr/en/collections/sculptures/wave-or-bathers)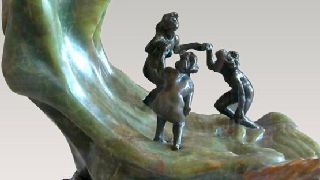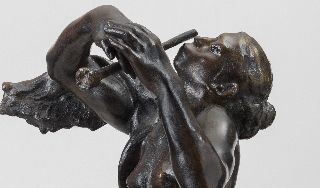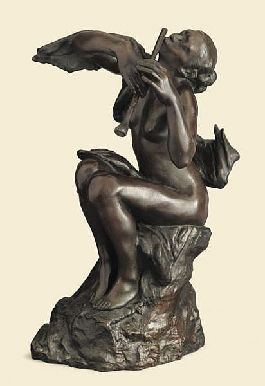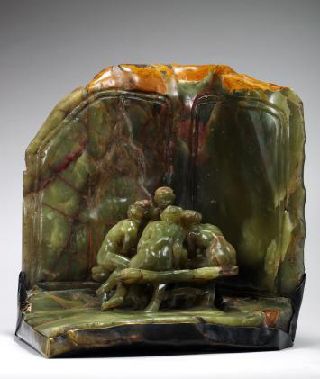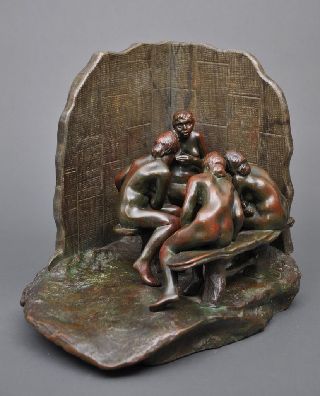 A photograph dating from 1899 shows Camille Claudel, then aged 45, in her studio, wrapped in a long dark coat, standing opposite Perseus and the Gorgon, which she had sculpted that year. The work reveals Claudel's sources and influences – Donatello, Cellini, Greco-Roman mythology – and the passion she was driven by: the Gorgon's severed head is a self-portrait. This photo is very different from the clichéd images usually associated with Camille Claudel's work and life, marked by her tumultuous affair with Rodin and her gradual descent into madness. It shows not only a sculptress capable of planning and producing a work of ambitious size, but also a woman scarred by the hardships that she has suffered. It was no easy task for a woman to become an artist in the mid-19th century; she had to cope with moral prejudice, gender-related restrictions in her artistic training and the prevailing male dominance in the Ministry of Fine-Arts and the Salon juries. (Ref: http://www.musee-rodin.fr/en/resources/educational-files/rodin-and-camille-claudel)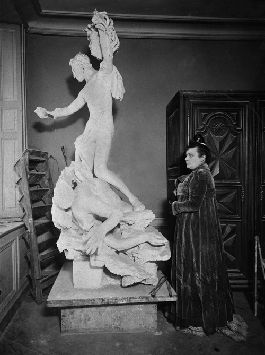 Please visit the Musee Camille Claudel if you would like to know more about this remarkable artist.
It is also worth visiting the site created by Judith Chabot.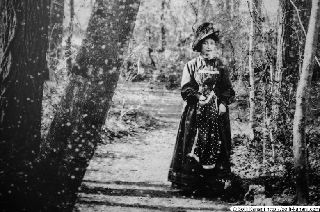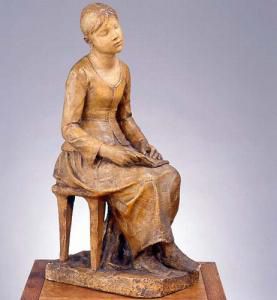 Tomorrow I'm going off on a bit of a tangent. Something different.