Bruno's Art and Sculpture garden, Marysville, Victoria
This blog is brought to you by Julie who found that Jane's recent wonderful feature on the Mosaic Gardens in Akaroa, New Zealand reminded her of another garden art gallery that is situated in Marysville, Victoria, called Bruno's Art and Sculpture Garden.
It is opportune to mention this garden now in the light of the current, devastating bushfires, as Bruno's garden and many of his beloved art works and sculptures were completely destroyed in February 2009 in the Black Saturday fires, which included Marysville. It has taken years to salvage and rebuild, but, like so many courageous and resilient people affected by bushfires, Bruno and his family have done this, and the sculpture garden is better than ever.
I have visited the garden and found it to be enchanting as you wander through lush fern gardens, filled with cool climate plants such as azaleas, rhododendrons, and hydrangeas, where a quirky terracotta sculpture hides around every corner, just waiting to be discovered.
(Julie's Photo)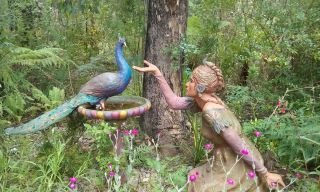 Bruno Torfs was born in South America in 1955 and lived there with his family till the age of fifteen. At this point the whole family made the move to Belgium in search of new opportunities. After training and working as a sign writer Bruno made a gradual transition to become a fulltime artist. Through his diverse talents and a spirit for adventure Bruno created a unique style full of culture and character. This was achieved through many trips around the world, both alone and with his wife. (Credit: Bruno's website/brunosart.com).
Bruno and his family came to Australia in 1996, and settled in Marysville, a picturesque town set amongst the forest, fern glades and waterfalls of the Southern Great Dividing Range.
(Julie's Photo)
It was there that his passion for sculpting and gardens were given full rein, to create and display the fruits of many years of travelling as a young man, drinking in many cultures and drawing and sketching as a way of recording those experiences. Most of the garden sculptures are made of terracotta.
On the 7th of February 2009 a bushfire raged through Marysville, decimating everything in its path without mercy. It claimed the lives of friends and neighbours indiscriminately. Bruno was extremely lucky to survive and Bruno's home and art gallery, along with 300 artworks, were completely destroyed in the blaze.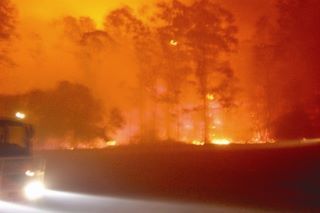 Bruno and the family received overwhelming support from family, friends, acquaintances and perfect strangers from all over the globe during this difficult period. It was this truly inspiring experience that helped them to find the strength to face the challenge of rebuilding their lives.
Bruno's words after the fires:
"The bushfires deeply touched us all in many ways. It allowed me to see that people had a heart for each other, that when things really got dark, the best in us comes out. We have lost a lot, but life also provides us opportunities to gain a new vision, lots of new friends and a blank canvas to play with. In the meantime, nature is already regenerating itself. The green is slowly returning and the rivers are flowing, finding new ways". (Credit: brunosart.com)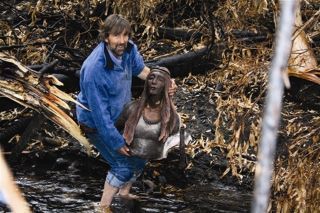 The gallery and sculpture garden reopened less than three years later, in November 2011, and are now better than ever, with another 100+ sculptures also added since that time.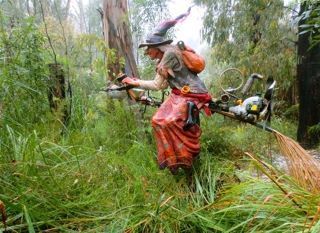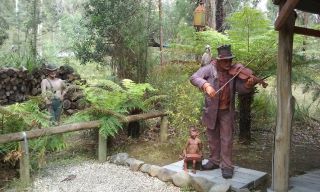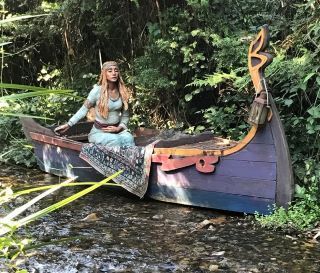 (Credit: brunosart)
This story is a testament to the resilience of the human spirit, the ability to recover in time after devasting losses, and the heart and generosity of people which come to the surface when it is most needed. We hope that it gives hope, strength and courage to everyone affected in the recent crisis, to have faith that help and support will be there for them, long after the TV cameras are gone……….
More information about Bruno's garden can be found here.
For more information about Bruno's journey, click here.