Bronze sculptures by Philip Jackson - Part 1
Philip Jackson, CVO DL MA FRBS, is a versatile British sculptor who has many public sculptures of famous figures to his name. They appear in numerous UK cities, as well as Argentina and Switzerland.
He was born in Scotland in 1944 and went to the Farnham School of Art (now the University for the Creative Arts), in Surrey, England. After leaving school, he was a press photographer for a year and then joined a design company as a sculptor.1
He now works at the Edward Lawrence Studio in Midhurst, West Sussex and lives nearby on a beautiful property which we will visit in tomorrow's post...
Philip works predominantly in bronze, with half of his time being spent on public and private commissions and the other half on his gallery sculptures. 1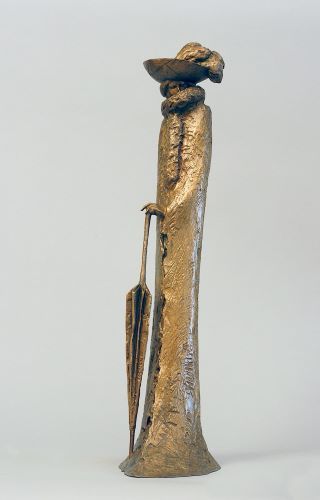 However, many of Philip's outdoor public commissions have been extremely large, so he works on these using a large moveable turntable in order to manage the size and proportions. He always starts by modelling ideas in clay or wax so he can ensure the detail, such as dress and accessories, are accurate and authentic.
He then creates a stainless steel armature (a skeleton or framework for the sculpture) and then models the sculpture around that in clay, which is no mean feat as often his outdoor sculptures are between three and six metres high.
The whole process can take several months, but when it is ready, a mould is produced. This is often cast in plaster for finer detail working, before finally being sent to a foundry for casting in bronze. 2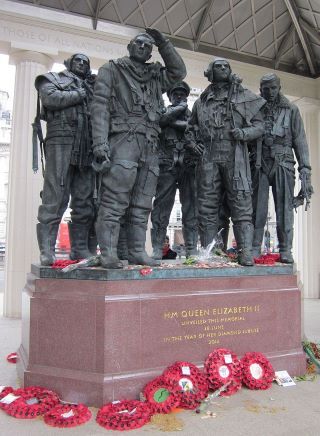 Philip says his main sources of inspiration have been Jacob Epstein, Auguste Rodin, Henry Moore, Oscar Nemon and Kenneth Armitage. But the most powerful influences in his life are his wife Jean and son Jamie who work with him.1
He describes his art in the following words:
My sculptures are essentially an impressionistic rendering of the figure. Where you see the figure seemingly grow out of the ground, the texture resembles tree bark, rock, or lava flow. As the eye moves up the sculpture, the finish becomes gentler & more delicately worked, culminating in the hands and the mask, both of which are precisely observed & modelled.3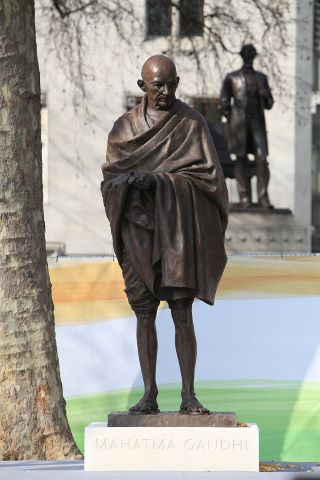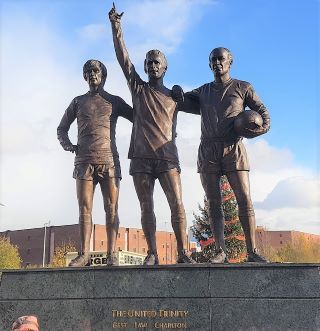 Philip was appointed as Sculptor to Queen Elizabeth II, with statues such as A Tribute to the Queen Mother in the Mall, London, and An Equestrian Queen Elizabeth at Windsor Park to his credit.
In 2009, he was also appointed Commander of the Royal Victorian Order by Queen Elizabeth II for his services to the arts and sculpture.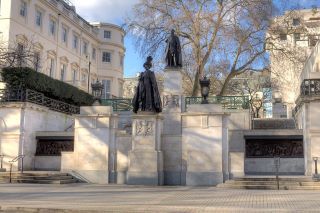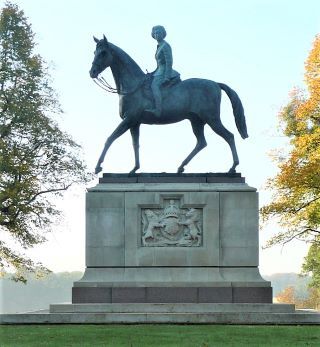 Philip Jackson is also noted for his modern style and emphasis on form.
You will see that tomorrow when we visit the fascinating sculptures in Philip's wonderful gardens, which are opened to the public for one day, just once a year in May, or else only by appointment ……..
Footnotes
Wikipedia
Sussex Sculpture Society and appartonline.com
Artnet.com