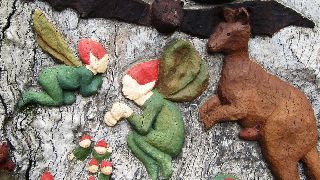 (Credit: Fiveprime)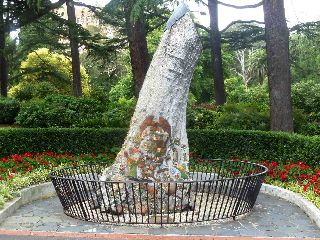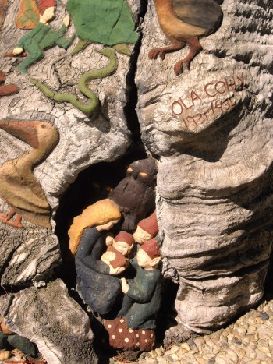 (Credit: Zoe Boccabella)
The carvings were done years after the death of the tree and so the problem of the trunk's preservation presented a problem. In 1977, the trunk was extracted from the ground for chemical treatment and the removal of rotted wood, and during the process, a mummified brush tail possum over 40 years old was found perfectly preserved within the trunk. The tree was remounted on a concrete base to prolong its life. (fitzroygardens.com)
Of interest is that Ola's trees were inspired by the Elfin Tree in London's Kensington's Gardens. The Elfin Oak is the stump of a 900-year-old oak tree in Kensington Gardens in London, carved and painted to look as though elves, gnomes and small animals are living in its bark. The hollow log, donated by Lady Fortescue, originally came from Richmond Park, and was moved to Kensington Gardens in 1928 as part of George Lansbury's scheme of public improvements in London. Over the next two years the illustrator Ivor Innes carved the figures of the "Little People" into it. These included Wookey the witch, with her three jars of health, wealth and happiness, Huckleberry the gnome, carrying a bag of berries up the Gnomes' Stairway to the banquet within Bark Hall, and Grumples and Groodles the Elves, being awakened by Brownie, Dinkie, Rumplelocks and Hereandthere stealing eggs from the crows' nest. (Wikipedia)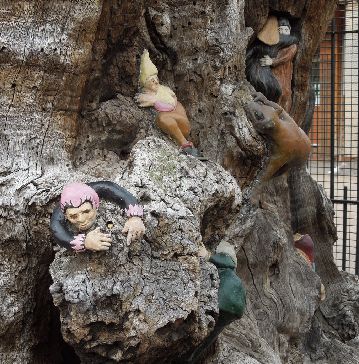 (Flickr)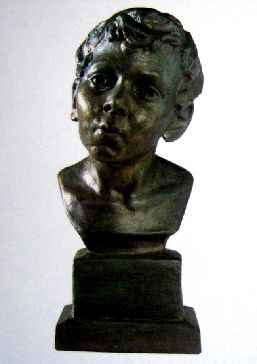 (Credit: aasd.com.au)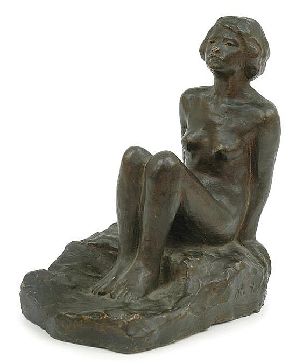 (Credit: Australian Art Sales)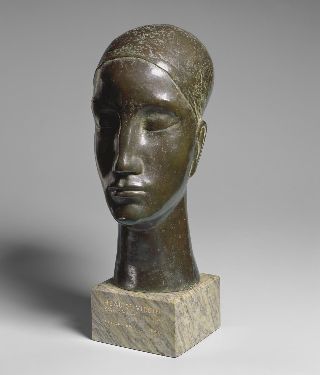 (Credit: National Gallery)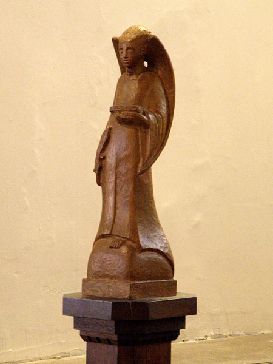 (Credit: stpeters.org.au)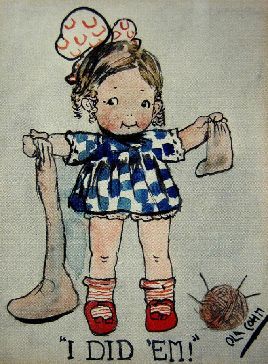 Bendigonians associate the Cohn Family with cordial and preserves as a family business was established in Bendigo during the Goldrush by the three Danish Cohn brothers. And those of us who like a beer will know that it was the Cohns who introduced lager (served very cold) to the Australian public in 1882. (vic.gov.au)
How many of you know that the daughter of Julius Cohn (one of the brothers) was a modern sculptor, writer and illustrator of stories of considerable talent? If I unearth any more of her wonderful creations I will bring them to you.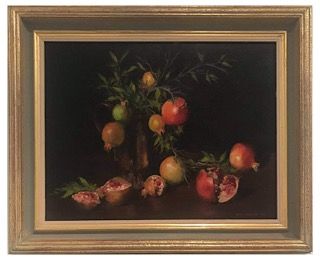 (Credit: Central Goldfields Art Gallery- Maryborough, Victoria)
The description which accompanies the painting states:
Looking for some inspiration for your festive season table setting? This still life of Pomegranates is another treasure from the gallery's permanent collection. Pomegranates have long been included in still life paintings, dating back to the time of the Egyptians. The pomegranate fruit has been used throughout history and in virtually every religion as a symbol of beliefs such as life and death, rebirth and eternal life, fertility and marriage, and abundance.
Tomorrow we will meet a neighbour of Ola Cohn's- someone many Australians will know well- someone who grew into a remarkable sculptor from her beginnings in war torn Austria. Hopefully that has given you some thing to think about.