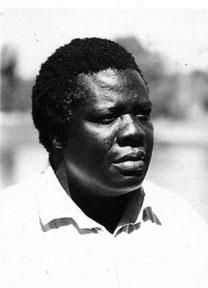 Our subscriber M.B. in Tanzania introduced me to the sculptor Bernard Takawira (1948-1997) who was born in Nyatate (near Nyanga) in the glorious mountainous region of eastern Zimbabwe.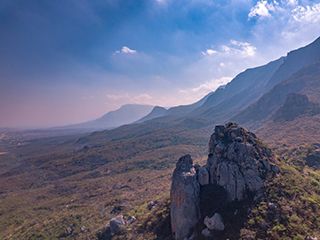 Bernard Takawira was the third son of six children - his older brother John Takawira was also a sculptor, as was his younger brother Lazarus Takawira who tragically died early in 2021 from Covid-19 illness. From my research I have learnt that their mother Mai Takawira was a very respected person in the community and had a great influence on her children and the art of her sons.
Mai Takawira was well known for her deep knowledge of Shona myths. Her natural gift for story telling perhaps more than anything, moulded the talents and hearts of her sons, as their later work was to be guided by dreams and the magical in all forms of life.1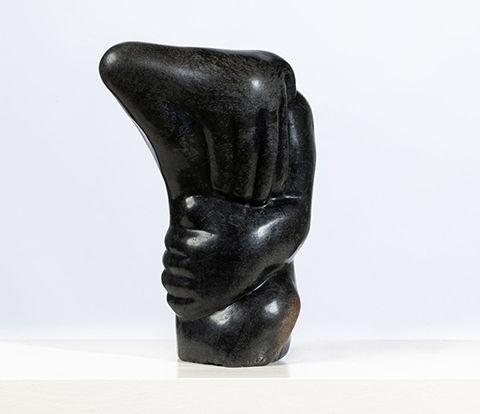 Bernard's approach to his art was typical of Shona sculpture:
he imagined the subject or form within the stone, and, by removing the rough stone, liberating the sculpture within. 2
To be fully appreciated a sculpture must be able to be viewed from all angles. Below is Takawira's sculpture of Birthing, created in serpentine stone.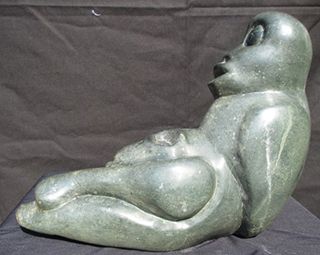 Bernard is considered amongst the most important sculptors of Zimbabwe. In nearly 40 years as an artist he won many awards and traveled extensively. As a deeply committed Christian, he was philosophical about life and traditional cultural values as opposed to Christian beliefs, often translating his thoughts into powerful and evocative stone sculpture.3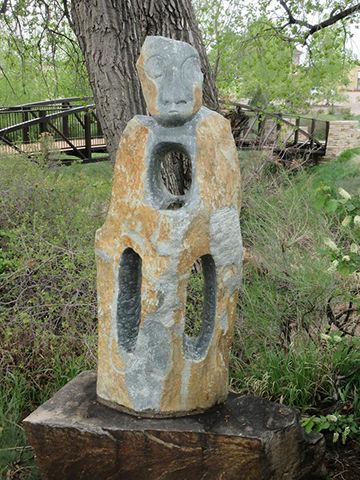 The sculpture above is located in the Chapungu Sculpture Park in Loveland, Northern Colorado. From their website I have learnt that:
For the past 50 years, Zimbabwe Stone Sculpture has been a contemporary art phenomenon that has played a significant role in the development of art from Africa. This explosion of cultural expression had early influence from Joram Mariga and his Nyanga Group in 1957 but the main thrust came from the new National Gallery under its first Director, Frank McEwan in 1957/1958...The early artists, principally associated with the National Gallery Workshop, derived their inspiration mainly from their own culture and beliefs in which the natural world plays a significant role. 3
Chapungu (Cha-POON-goo) is the name given to the monumental stone sculptures produced by the present-day Shona people in Zimbabwe, Africa. Chapungu is defined as the "Great Spirit Bird" or Eagle of Zimbabwe, which protects and warms of danger, often bringing an important message. Stone sculpting is a means of expression by Shona people, emerging on the art scene since the early 1960's. As popularity grew, access to a greater market allowed the artists to experiment with a larger variety of stone, especially harder stones such as serpentine, opal and springstone. These harder stones have allowed artists to create more detail in their sculptures than softer stones. These beautifully designed sculptures are all hand-carved.3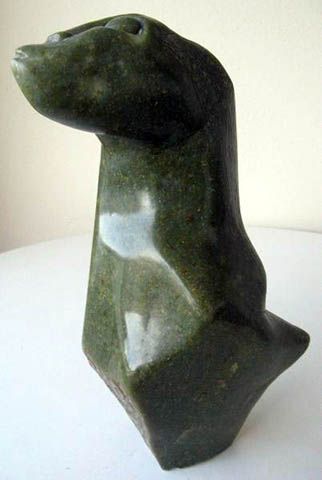 After leaving school, Bernard Takawira trained as an agricultural advisor to the Government, but he was encouraged to begin carving by his elder brother, John, who was fast becoming a rising star at Frank McEwen's Nyanga workshop, Vukutu... and in 1977 Bernard gave up his job with the Government and began sculpting full time.
His accomplished and purposeful sculpture belies great struggle within its creator: a struggle between his Christian beliefs and his traditional Shona upbringing ( which provides much motivation for his work.); a struggle between his great physical presence and power, and his desire to express the more sensitive, fragile issues of life; and some very finely-conceived themes.
In order to understand his subject matter and expression, it is important to be aware of these elements of the artist himself. Perhaps the most striking aspect of Bernard Takawira's sculpture, and method, is his constant search for new ways to express his ideas- and these ideas frequently shift. Not happy to accept views at face value, he was well known for his questioning approach to anything, be it a philosophical idea, a moral dilemma, a spiritual issue or a practical problem. The range of subject matter in his work invariably deals with themes such as patience, humility, enquiry and integrity.1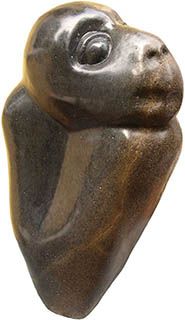 Asked once at a seminar if he did not think that taking two weeks to shape a large stone by hand was time wasted when machine tools could do the job in two hours, he replied simply "Perhaps so, but at the end of the two weeks the stone and I are communicating – We are beginning to understand each other." 1
If you are interested in sculpture from Zimbabwe please follow this link to an excellent article In the footsteps of humble African giants.
And tomorrow the latest painting by South African afrtist Tendai Makufa whose birth country was Zimbabwe.
Credits
1. zimsculpt.com
2. artinopalocka.org
3. chapunguatcenterra.com
4. global-geography.org
5. brokiesway.co.za
6. alchetron.com<s/sup>